If you've always been curious about cruising but have let the idea of travelling with your family hold you back, think again. 
Cruising is for everyone — not just the honeymooners, retirees and every other cruise stereotype you've been taught to believe. 
In fact, many consider cruising to be the ultimate family vacation. And we can't help but agree.
Here's what you need to know about family cruises.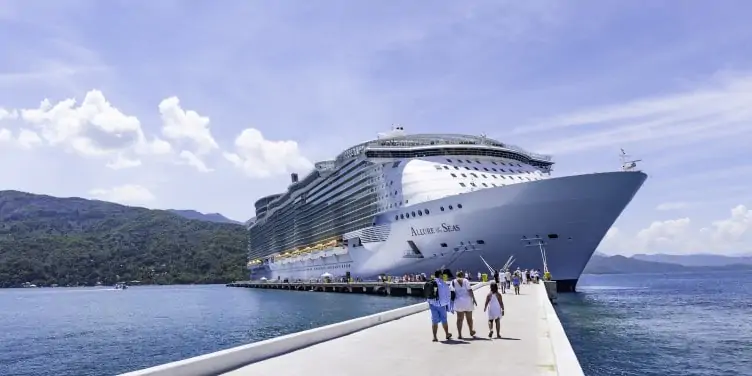 What is a family cruise?
If cruises offer something for everyone, family cruises offer something for every family, no matter how big or small. 
Designed with everyone in mind, they offer endless onboard activities for all ages, as well as kid-friendly onshore excursions. There's even early dining times for the little ones. 
Better still, due to the all-inclusive nature of family cruises, there's no need to stress about planning and budgeting. From the moment you step onboard to the moment you step off, you can focus on spending quality time together, rather than worrying about how to keep the whole clan happy.

What can my family do on board?
With family-friendly cabins and interconnecting rooms, you should think of a family cruise as a moving hotel where all the common challenges you might face when travelling with kids seem to fade away. It's also a place where there'll be no whining about boredom, because it's all about entertainment. 
Unlike traditional cruises, which are intended for adults, family cruises offer an extensive program of onboard activities for children, too. There's pool parties, water slides, bowling, mini-golf, fencing, archery, bumper cars, laser tag, kids clubs and so much more. 
If you're looking to get cruise travel insurance before your trip, it's worth double checking the activities you'd like to take part in can be covered by your policy.
You'll be pleased to know the fun doesn't stop once the sun goes down. The little ones can watch movies on the big screen, stargaze on the main deck or watch an incredible firework show!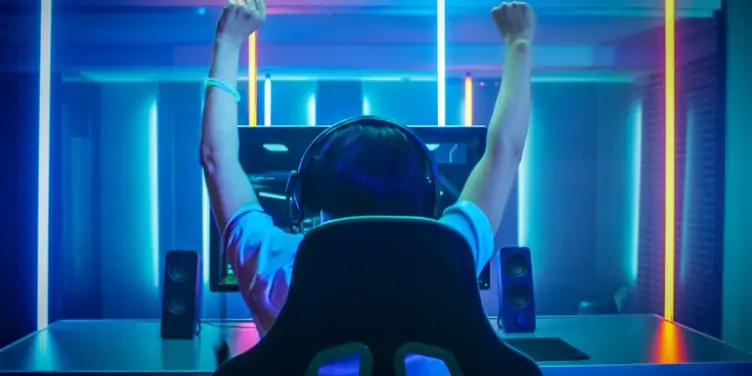 What can teenagers do on board?
While your teenagers may not be interested in kids clubs, most family cruises also run a teens club. They're a great place for teens to socialise (if you can convince them to sign up!) and host activities day and night, from surf simulators and Xbox competitions to cooking classes and dance parties.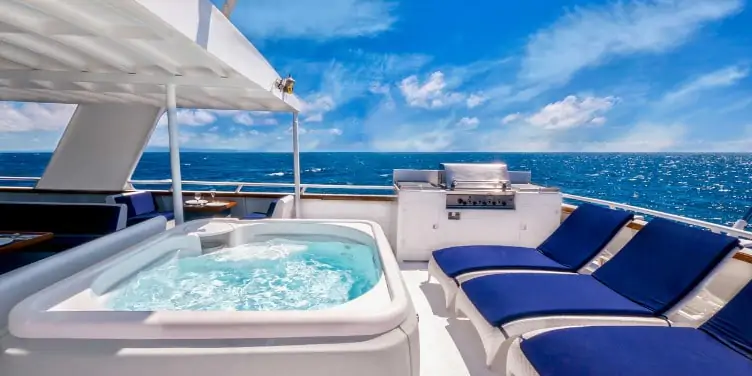 What can I do on board?
Child-friendly cruises aren't just about the children. The parents, grandparents and all those 18 and above can expect to do almost everything you can do on a regular cruise. 
As well as adult-only areas where you can embrace a little me time, you'll have access to live music and variety shows.
If you'd rather unwind by sipping a colourful cocktail by the pool or trying your luck at the casino, you'll find it all on a cruise.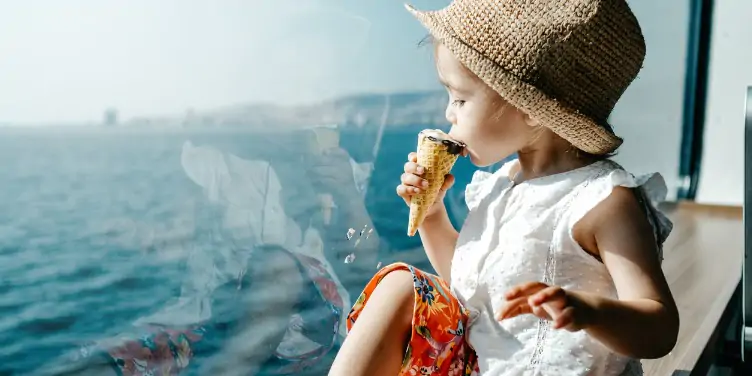 What is a good age to take a child on a cruise?
Cruises are great for all ages. Almost all family cruises offer a kids club along with child-minding services, meaning you can enjoy some time to yourself and make the most of your very own cruising experience. After all, it's your holiday too! 
Generally, children must be aged three or older to attend kids clubs, some cruise lines will allow two year olds as well so it's always recommended to do your research before booking. Most family cruise lines won't allow children younger than 6 months on-board.
Which is the best family cruise for you?
When it comes to planning a family cruise, it's often less about the destination and more about the cruise line. Luckily, choosing the right one for your household is easier than you think. But it's important to be aware that some companies are more kid-friendly than others. 
Here are some of the best cruise lines for families: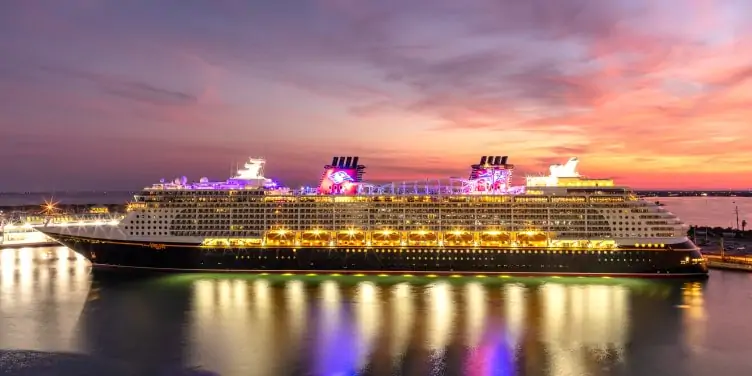 Disney Cruise Line
Disney Cruise Line is probably the first cruise line that springs to mind when it comes to family cruises, and for good reason. 
Firstly, if you're looking for a family cruise from the UK, it offers trips from multiple ports (Liverpool, Southampton, Newcastle, and London Tilbury), making it easier for your family to reach the departure point. 
Secondly, it masters the staycation, focusing more on your onboard experience than off. Though they do offer 7-day plus itineraries to the Norwegian Fjords, British Isles, Northern Europe and the Transatlantic, their 3-day cruises are a great option for first-time cruisers. 
And lastly, it's Disney! The kid's clubs, character experiences, live shows and deck parties are unlike any other — there's so much to see and do, you'll never want to leave.
Carnival Cruise Line
The name says it all – the Carnival Cruise Line is synonymous with fun. 
Complete with onboard waterparks and mini-golf courses, it's known for its impressive itinerary of onboard activities. As expected, there are kids clubs for children of all ages (including teens), plus a babysitting service into the early hours. 
The Carnival Pride ship sails exclusively from the UK to Europe, stopping in must-visit cities like Rome, Berlin, Lisbon, and Copenhagen.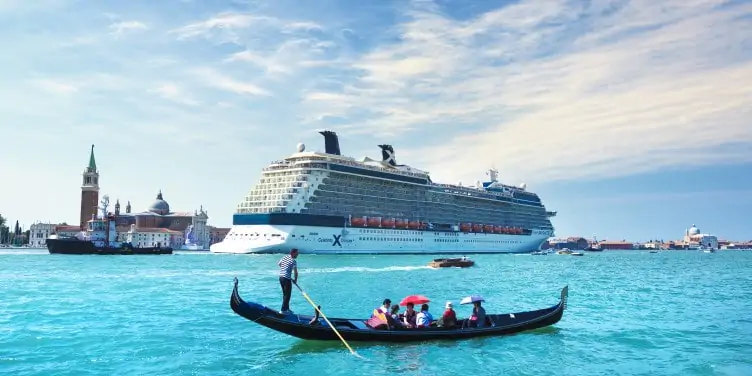 Celebrity Cruises
Are Celebrity Cruises kid friendly? Absolutely! They make it their mission to offer a stress-free holiday experience for multi-generational families. 
Renowned for their Camp at Sea onboard entertainment centre and program designed exclusively for kids ages 3 to 12, they also have a teen spa, onboard shopping, wine tastings for the over 18s and more. So, you can spend the day doing what interests you then catch up with each other over a family dinner in the evening.
Royal Caribbean
Boasting an award-winning Adventure Youth Programme, a Royal Babies Programme, a Royal Tots Programme and a Teens & Tweens Programme, it's clear that Royal Caribbean puts families first when it comes to cruising.
Treat your loved ones to a 7-night cruise to Spain and France or 12-night cruise across the Transatlantic departing from Southampton. While they're busy enjoying everything the Royal Caribbean has to offer, you can treat yourself to some on-board relaxation.
Last things to remember
Make sure you know where your nearest departure port is and how long you all want to be on board before finalising your itinerary – your plans might be a little different with the whole family involved.
Make sure you know where your nearest departure port is and how long you all want to be on board before finalising your itinerary – your plans might be a little different with the whole family involved.
And last, but not least, don't forget your cruise travel insurance.