Lonely Planet announces top 10 countries to visit in 2015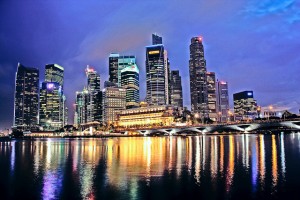 Lonely Planet has recently released its highly anticipated top locations for 2015, naming Singapore as the number one country and Washington D.C. as the number one city. Compiled by its expert writers, destinations are chosen due to a set of criteria, which includes special events to be hosted that year, and recent developments. Best value was also another factor which was considered, and when combined with cost effective travel insurance policies, trips to these locations can provide a holiday of a lifetime.
Singapore came top of the countries leader board due to its multicultural diversity, variety of sights to see, and also the coming Golden Jubilee celebrations. The 50th anniversary will also see the introduction of new attractions, which are sure to attract visitors in 2015. Other countries which made it into the prestigious list included St Lucia, Lithuania, Namibia, and Serbia.
Washington great for free museums and diverse culture
As the capital of the United States of America, it's no surprise that Washington D.C. claimed the title of best city to visit in 2015. Washington D.C. secured the top spot due to its collection of free museums, diverse culture and its stature as the heart of American democracy. The city was closely followed by El Chaltén in Argentina, Milan in Italy and Zermatt in Switzerland. Toronto also featured on the list as it is hosting the Pan-Am Games in July next year.
The travel publisher's list of unmissable countries and cities for 2015 also praises locations which it deems are underrated, hoping to give them the boost they deserve. Lonely Planet, who ranked the Philippines at number eight, said that the recognition for the country as a travel destination had been well overdue.
Those looking to visit the hottest up-and-coming locations in 2015 will want to ensure that they have comprehensive travel cover, using great value multi trip travel insurance if visiting more than one mentioned in the list.
Image Credit: jjcb (Flickr.com)