The Best Places To Visit In Canada This Autumn
Experience The Sights And Sounds Of Canada This Autumn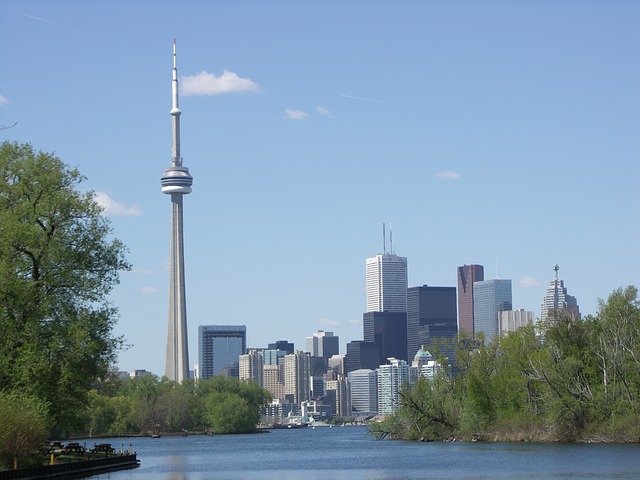 Canada is a country that's almost bursting at the seams with culture, scenery, and too many activities to count. Here's some of our picks for this autumn.
As destinations go, Canada is a pretty spectacular one, from the world famous Niagara Falls, to the Canadian Rockies, jazz sounds of Montreal and Calgary's cowboy culture, this is a country that guarantees and unforgettable holiday. Let's take a look at some of the options for autumn (fall) breaks in the home of the maple leaf.
Autumn Colours
Canada is a place that's world famous for its vibrant bursts of colour each and every fall, and although New England often steals the headlines, it's not the only place to see some stunning seasonal displays.
National Geographic mentioned the Gaspé Peninsula in Quebec in its top ten round up of places to see autumn leaves, and it's easy to see why. Striking red maple leaves are set against a backdrop of the St Lawrence Gulf. Enjoy a hike in the mountains, or spot some foliage on a whale watching excursion to Forillon National Park, you might see one of 7 types of whales if you visit in October. Also well worth a visit is the 'Maritimes' – New Brunswick, Nova Scotia, and Prince Edward Island. Three communities with distinct characters, and between them a stunning autumn display which includes purple sumac, crimson cherry, and a mix of beech and yellow birch.
Ice Wine In Niagara
Authentic ice wine is a delicious break from the norm, made by picking grapes that have naturally frozen on the wine at a temperature of -8oc or lower. The frozen grapes are pressed straight away to release the rich liquid used to make the sweet wine. Niagara is known internationally for its ice wine, and there is ample opportunity to visit wineries, many of which hold special events throughout the year.
Your visit to this striking area of Ontario is sure to be action packed, and not just with wine tours. Other attractions include one of the largest gaming floors in the world at the Fallsview Casino Resort, Bird Kingdom, which is a massive aviary style attraction, and of course the famous Niagara Falls. It's possible to book a trip below and behind the famous waterfalls, you'll even be standing in the mist and spray! If you arrive in November time, you may just catch the start of the Ontario Power Generation Winter Festival Of Lights. This festival attracts over a million visitors every year to the Winter Wonderland district and other tourism hotspots. Prepare to be wowed by millions of sparkling lights and animated displays. Runs November 21 2015 – January 31st 2016.
City Or Mountain Life?
No round-up of Canadian sights would be complete without a look at a few of its exciting cities, including the lively city of Toronto, where you can scale the heights of the CN Tower, watch baseball at the Rogers Centre, or explore the unique shopping districts of China Town, Little Italy, or the Gerrard India Bazaar.
By contrast, the all seasons resort of Whistler offers a slice of action on one of the best mountain ranges in the world. Book a flight via Vancouver and you'll arrive in a skiers paradise. The pedestrian Whistler village is well worth a visit, and if you don't ski, how about tours that include a floatplane ride, whale watching tour, or the Butchart Gardens. Over a century old, this masterpiece is one of the most highly regarded show gardens in Canada and beyond.
Getting There
Air Canada offers flights from the UK to Halifax (Nova Scotia) and there are connections to Fredericton or Moncton (New Brunswick) or Charlotte Town (for Prince Edward Island). Don't forget to renew your worldwide travel insurance.
Whether you're looking for action and adventure, night life, architecture, or even shopping, there is plenty of choice this autumn in the vast and varied Canada.
Image Credit: Pixabay.com