Persistent heartburn could be a sign of cancer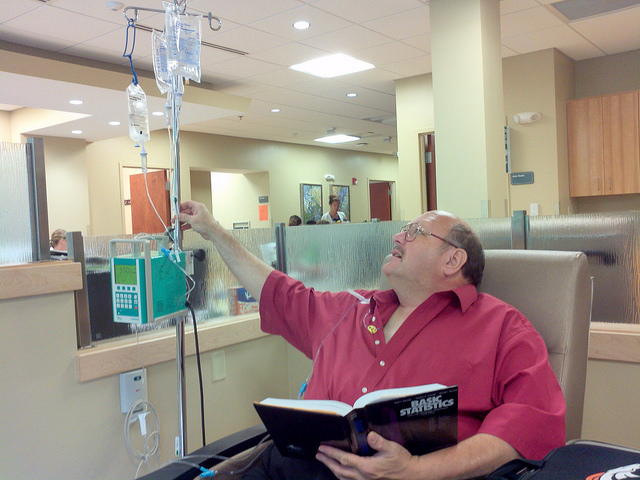 Public Health England have recently set up a campaign that is aimed at persuading people who regularly get heartburn to get themselves checked out as it could be an indicator for stomach or oesophageal cancer.
The scheme, which has been called "Be Clear on Cancer", is looking to persuade people that suffer from heartburn regularly and have problems swallowing food for around three weeks or more to visit their doctor straight away.
Stomach and oesophageal cancers are the fifth most common cancers in England and this new campaign will look to inform the public about the symptoms of these types of cancers after it was discovered the majority of people are completely unaware of the symptoms.
The symptoms can strike at any time, even on holiday which just demonstrates the importance for people to take out medical travel insurance.
Be Clear on Cancer
The Be Clear on Cancer campaign by Public Health England was launched on 26th January after their research discovered that only 55 per cent of people would visit their doctor if they had heartburn most days for three weeks or more.
Early diagnosis of stomach or oesophageal cancer is vital and the study's results could also be a reason why the UK currently has the highest rate of these types of cancer in the whole of the EU.
The Be Clear on Cancer scheme states that people suffering from any of the following symptoms for around three weeks or more should visit their doctor and get medical advice immediately; consistent indigestion for three or more weeks, food sticking in your throat when you swallow, regular trapped wind and burping, losing weight for no reason, vomiting, pain in the stomach and feeling full when eating very little.
Sean Duffy, national clinical director for cancer at NHS England, told the BBC, "Patients with possible early signs and symptoms should visit their GP so where necessary they can be referred for tests, and treatment can start quickly."
There are hundreds of thousands of people diagnosed with cancer every year, but many sufferers like to still live a normal life by getting specialist cancer travel insurance and going on holiday and continuing to participate in their favourite hobbies.
Image Credit: Counselman Collection (flickr.com)