Party of 20 fall ill during Ibiza holiday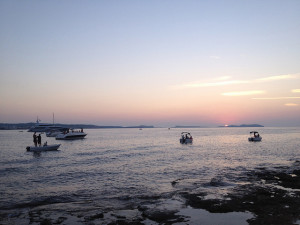 A large party from Rotherham are thought to have begun legal proceedings after they were struck down by illness during a holiday to Ibiza, an issue that ruined the holiday for the family of 20.
Jillian Hajrizi, a 47 year-old mum-of-two, had saved up to go on holiday with her husband Labinot and son Reece. After being joined by her son Ryan and his family, the party at the three-star Azuline Mar Amantis Hotel in San Antonio totalled 20 people.
While falling ill is the last thing you wish for during a holiday, taking out pre-existing medical travel insurance protection from Avanti means that you can be protected against any unfortunate incidences that may occur during your trip.
Glass found in Omelette
While they are sure to have been looking forward to the holiday, the whole party fell ill following reports of poor hygiene at the resort. Among the problems the family suffered from during their stay included areas being plagued with ants and algae in the pool. In terms of the food, sausages were served uncooked and one family member even found a shard of glass inside their omelette.
After enduring what can only be described as a holiday from hell, it is believed that 17 members of the family are in contact with Sheffield law firm Irwin Mitchell with a case against Thomas Cook, Jet2 and the Azuline Mar Amantis Hotel.
Following the incident, it is believed that Thomas Cook are now investigating the issues to ensure that hygiene standards are maintained in the future. A spokesman for Jet2Holidays has also apologised for the family's discomfort during their holiday, adding that they will be investigating the issue despite them not being Jet2 customers.
It's a fine example of how important it is to book travel insurance packages for over 60s and other ages prior to your journey, ensuring that you and your party are protected against issues that would affect your holiday.
Source: http://www.southyorkshiretimes.co.uk/news/local/rotherham-family-of-20-struck-down-by-horror-holiday-bug-1-6946669
Image Credit: Thomas Edwards (flickr.com)