One in Five Parents plan Holiday around Children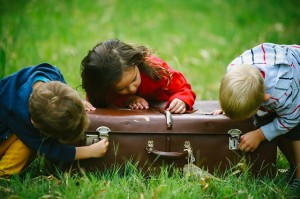 A recent survey has unveiled that many parents plan their holidays around their children, with some children even going as far as booking the getaways themselves in order to have the dream holiday.
The survey, which had been carried out by tour operator Thomas Cook, suggests that 18 per cent of British children aged between 12 and 16 have aided their mum or dad in booking a holiday, with a further 20 per cent even booking the holiday themselves.
While letting children book the family holiday will ensure they have the exact experience they are looking for, it is recommended to leave the booking of yearly travel insurance packages to the parents so the whole family has the right level of protection while away from home.
It shows that when it comes to planning the perfect family holiday, children are firmly in charge in many cases; a quarter of parents admit to choosing their holiday destination with their children in mind and almost half give their children an equal say when it comes to the final decision.
Parents and Children prefer completely different holidays
It would seem the only problem with allowing the whole family to weigh in on the holiday decision is that parents and children look for two different things when it comes to a getaway. While mum and dad love nothing more than a relaxing trip sunbathing on a beach or the chance to taste new foods, children would prefer to visit a theme park or enjoy a winter sports getaway.
With just five per cent of those asked saying that they prefer to go on holiday without their children, it shows that many take all opinions into account in order to make the perfect holiday for all the family.
Whichever holiday experience you choose, be sure to get your over 50s travel insurance policy from Avanti – children and grandchildren are insured free with us, so you can enjoy your getaway with complete peace of mind.
Image Credit: Katsuhito Nojiri (flickr.com)