Over 50s travel insurance – Key Features:
No upper age limit on single trip policies

All medical conditions considered

24-hour medical emergency helpline

Unlimited medical expenses on Deluxe policies

Up to £1,000 Medical Inconvenience Benefit
Over 50s travel insurance
You shouldn't have to put an age limit on your desire to travel. And with Avanti Travel Insurance, you don't need to.
We specialise in providing holiday cover for people who are 50 plus. So if you've got a dream of travelling and exploring the world, we can help make it happen.
We know that our customers are very much active travellers, and we've tailored our policies to suit them. Our travel insurance covers holiday-makers of any age, with or without pre-existing medical conditions. And we offer a range of cover levels, so you get the right value for what you actually require as an individual.
You can buy cover for a Single Trip, or if you're planning on going away more than once in the next 12 months, you may find our Annual Multi-Trip policy meets your needs.
Looking to get cruise travel insurance?
And if you've got a cruise holiday on your horizon, we think we've got just the policy for you. As well as many excellent standard benefits, our Classic and Deluxe Cruise policies include cover for Cruise Interruption, Itinerary Change, Cabin Confinement and Unused Excursions.
From a weekend city break to a luxurious world cruise… from an exciting activity holiday to beach-side bliss – whatever your ideal holiday is, we can provide the cover to give you peace of mind while you're on it.
You can use our online Get A Quote process or call us for free on 0800 888 6195.  
Are you a little bit Avanti?
If you're the adventurous type, you'll be glad to know Avanti Travel Insurance says 'Let's go!'
Because so many of our customers like to get active while they're on holiday, we cover over 60 sports for free, including cycling, bungee-jumping, jet-skiing, snorkelling and horse-riding.
Sounds good? Well, that's not all – if you're the cooler kind of cat (and you're under 70), you get 17 days of Winter Sports cover for free too.
Additional benefits of travel insurance for over 50s
Our half a million + clients have come to expect only the best from us – both in customer service and in policy benefits.
All of our policies provide a wide range of cover as standard, including: Cancellation and Curtailment, Medical Emergency, Emergency Dental Treatment, Personal Property, Personal Money and Documents, Loss of Passport expenses, Legal Costs and Personal Liability.
What do Avanti Classic and Deluxe policies include cover for?
Missed Departure
Travel Delay
Withdrawal of Services
End Supplier Failure
How Avanti can help you with Pre-existing medical conditions travel insurance
Everybody knows how important the right insurance policy is, but if you have a pre-existing medical condition then medical travel insurance is a pre-requisite to your trip.
We are medical travel insurance specialists. Many of our customers have pre-existing medical conditions, and we can provide full cover for most, including cancer, heart disease and diabetes. In fact, we will cover a large number of medical conditions free of charge.
We have a simple medical screening process, which you can complete online or over the phone.  The process is completely confidential, and you can be assured: our staff are sensitive and understanding,
We'll do our very best to find the right policy for your medical circumstances, so that you can travel with confidence.
What happens if I have an emergency on my holiday?
If you have an emergency during your trip and require medical treatment whilst outside the United Kingdom, or if your journey is cut short (Curtailment), or you have to return early to the United Kingdom, you should phone the appropriate 24-hour Medical Emergency Service.
For policies purchased on or after 1st December 2017 please contact:
Avanti Travel Insurance Assistance
For policies purchased before 1st December 2017 please click here.
Can I take out a travel insurance policy today?
Yes, you can buy a policy for travel today. Please click here for a quote or alternatively call us on 0800 888 6195. Please note: in order to take out our travel insurance, you must physically be in the UK and not have started your trip.
That's not all, our policies are packed with benefits
No upper age limit on Single Trip policies

Personal liability of up to £2,000,000

Cancellation cover of up to £7,500

Personal belongings cover of up to £3,000

Up to 17 days winter sports included free on Annual Multi-trips, up to the age of 70*




Cruise cover with a host of additional benefits available

End Supplier Failure cover included on Classic and Deluxe policies

Gadget, Golf and Terrorism Cancellation Cover also available
*Medical restrictions apply
Award Winning Insurance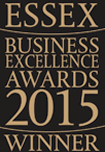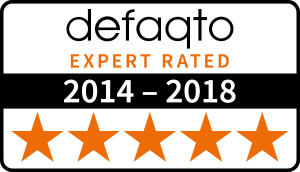 Subscribe to our newsletter
Get the latest special offers from us and travel news and tips from around the world