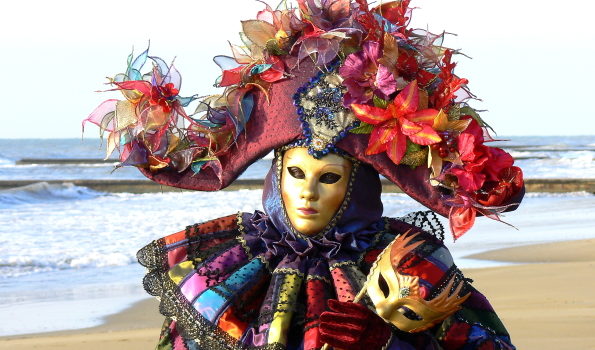 A Late Onset Gap Year that Changed my Life
After completing my Legal Practice Course while working full-time I deserved a break so I took a year off before joining a solicitors' firm.  Well, that was the plan.  I had always wanted to travel but not having the courage to set off on my own I applied to a tour operator to work as a tour leader on a freelance basis.  That was twenty years ago and I am still on the road and loving it.
I am often asked what it is like to be on holiday all the time.  I smile and say I wouldn't know.  Most of my work is done away from the group – early in the morning before I meet them for breakfast or late at night after we finish dinner.  My guests wonder out loud what it is that I have to do.  And I wonder, to myself, how do they think buses turn up on time to collect us, tables get reserved for meals and optional excursions get booked.  My role is to ensure the trip runs smoothly which involves checking and re-checking departure times – in case someone has gone on strike; opening times in case a festival has closed a town; the weather in case a programme needs to be changed.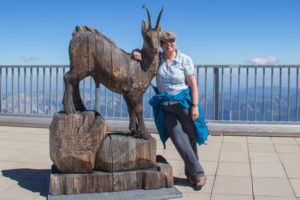 It is not all plain sailing.  On a Venice Carnival trip we arrived in Lido di Jesolo at eleven in the morning.  Thirty of us dragged our cases up the path to our hotel to find it was closed.  I rang the bell and hammered on the door for several minutes before anyone appeared.  I was informed through a crack in the door that we were not expected until the evening and to go away and come back later.  The door slammed shut.  I knocked again saying we were happy to go away but could we leave our cases there before we went.  No, we could not – the hotel could not take responsibility for them.  I offered to take responsibility and sit in reception with the cases while the group went out.  This proposal was acceptable and we were allowed to enter.  For the next six hours I sat in reception under the beady eye of our hostess.  I dare not even venture to the toilet.  I was so relieved when the last person came back and reclaimed their luggage.   Despite a shaky start we had a great week at the carnival.  All in a day's work for a tour leader.
I do visit some wonderful places and I am also able to pursue activities I enjoy doing such as walking and skiing.  And I have been able to fulfil an ambition to learn a language so I can now converse with Italians in their own language which I love to do.  Since I started travelling I have taken up photography and eight years ago I began writing about my experiences.  I look forward to sharing some of these experiences with you all.
Valery Collins