Best November Festivals in 2015
Where to Let Your Hair Down This Winter
There's more to festivals than Christmas and Halloween – almost every country has many other traditional celebrations too.
Festivals are a great way of letting your hair down and enjoying yourself. If our holidays have become a little predictable, then how about taking a trip overseas? There are a wide range of festivals taking place this November. From familiar celebrations to weird and wonderful events, there's bound to be one that takes your fancy. So, to give you a helping hand, we've picked our favourites.
Day of The Dead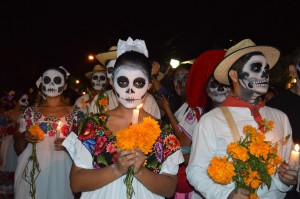 If you're the kind of person that loves Halloween, then you should head to Mexico this November. The Day of the Dead festival, or Día de Muertos to the locals, is a festival that honours the dead. With the streets lined with papier-mâché skeletons and those famous candy skulls, this event is every bit as delightfully spooky as our October 31st celebrations. Make sure you take some time to learn about the festival's history too – it's a fascinating window into Mexican culture and beliefs.
Pirate Festival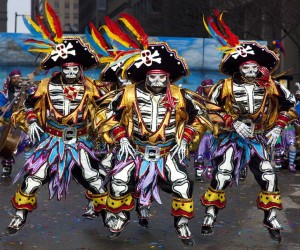 Fancy channelling your inner Jack Sparrow? Then book a flight to the Cayman Islands. For this November, all three islands are set to be invaded by those scallywags of the seas – pirates! This family orientated festival is perfect for kids and parents alike. With a regatta display, street party, pirate's trial and a fireworks extravaganza to close proceedings, it's certainly not short on spectacle or entertainment.
Thanksgiving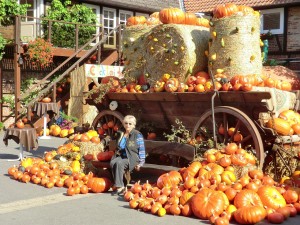 Perhaps the most well-known November festival on the planet, Thanksgiving is America's biggest holiday. It originates from humble beginnings – the thanks that the first settlers in America gave for the harvest. Now though, it's a far grander affair. In terms of food, gifts and atmosphere, it's up there with Christmas. Head to New York for the annual Thanksgiving parade and festivities – you won't be disappointed.
Festa del Cornuto (Festival Of The Horned One)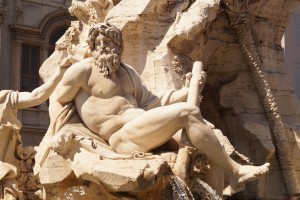 This rather menacingly-titled festival is one of our favourites in Europe. In Italy, 'horns' are a metaphor for being cheated on by a partner – hence the festival's name. Here you can watch actors about being left broken hearted and celebrate scorned lovers all over the world. Taking place in Rome of course, means that there's plenty else to see and do. If you're newly single as well, there could well be a dreamy Italian who's on the market just around the corner!
Don't forget your insurance!
Once you've decided on a destination, there's only one thing left to do – take out some travel insurance. Getting covered for your trip is the only way to protect against unexpected medical costs and the loss of any property. Our single trip travel insurance will give you complete peace of mind, leaving you free to enjoy the festivities.
Celebrate with the locals this November
We hope that we've convinced you to try out at least one of these November festivals. These events, as well as being fun, offer a fascinating insight into different country's traditions and cultures. Whether you incorporate it into a longer holiday or not is up to you – although given the beauty of some of the locations, we wouldn't blame you if you did. So go on, brighten up your winter with a festival break!
Image Credit: Pixabay.com