Never Too Old To Ski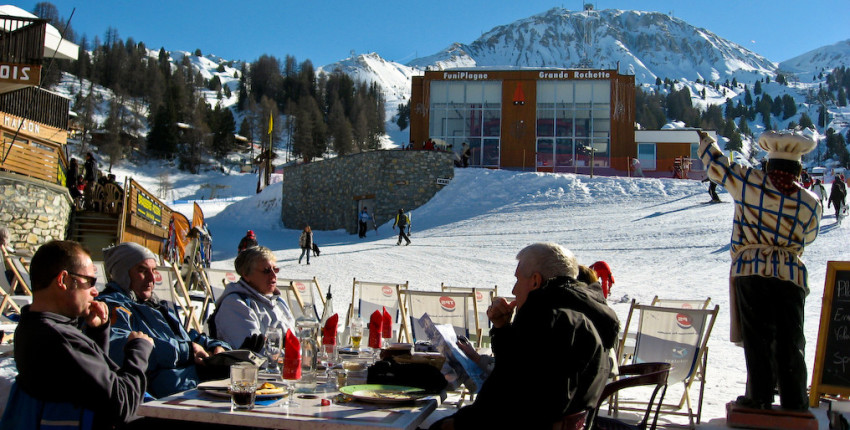 Skiing Tips For The Older Generation
What age is too old to ski? These tips make it easy for skiers of all ages to participate in this exhilarating sport whilst enjoying the health benefits.
Is skiing a great passion that you've enjoyed for years? Or perhaps you're a complete beginner who suddenly has more time on your hands since retiring? Whatever your experience, don't let age hold you back from joining this exhilarating activity which provides many benefits for the older generations.
Skiing Companions
Mature skiers can enjoy accompanying their grandchildren on family holidays, go as a couple or even take same-sex trips with a group of old friends. However, if you're single there is no reason to miss out as some travel companies provide ski holidays for mature singles, whether they're in the 50s, 60s or 70s. Ski holidays are incredibly sociable in nature and there are plenty of opportunities to chat to fellow skiers back at your chalet or at the bottom of the slopes.
If you're skiing as part of a group, it can be a smart idea to employ a 'Joker' system which acts as a type of veto. If anyone in the group feels uncomfortable about a particular run, then they are allowed to use their 'Joker' card so that everyone abandons the course without argument.
Ski Schools
If you're a beginner, ski lessons are an absolute must. You can choose from group classes which are sociable, fun and affordable or you can book private tuition which will allow you to progress more quickly. Decide what your priorities are but don't be afraid to change if you discover that you're not suited to one method or the other.
Does It Pay To Be An Older Skier?
Lift passes are renowned for being one of the most expensive parts of any ski holiday. However, mature skiers will find that it pays to be older, as they can often find heavily discounted or even free lift passes for pensioners.  Resorts in Grandvalira in Spain, Hotham in Australia and Timberline in West Virginia provide free skiing to the over 70's, whilst Baqueria Beret in Spain and Les Arcs in France offer discounted rates of between EUR 21-35 for the whole season.
In addition, older skiers have much more dispensable income now that their kids are grown-up and the mortgage is paid off. They can afford to ski in more exotic places and stay in luxury chalet accommodation if they so wish. Pensioners can also take longer holidays and spread their ski days out. This means less pressure to hit the slopes each day and allows them time to recover in-between.
Injury Fears
Of course, being an older skier, does mean that you have an increased risk of injury. In addition, your natural fitness levels have likely declined over time and if you do get hurt, then it will take you longer to recover. Therefore it is imperative that you take out some ski holiday insurance.
Health Benefits
Despite the risk of injury, there are enormous health benefits to be gained from skiing. The sport keeps your body supple and trim whilst boosting your immunity and improving your cardiovascular system. It can also help to relieve depression.
When booking your trip, be sure to choose your resort with care. Always make sure that there are some gentle nursery slopes and preferably ski-in ski-out facilities straight to your chalet door.
Now that you realise there are plenty of reasons to ski well into your retirement, you can start booking your ski trip today.