You're Never Too Old For A Sea Kayaking Adventure
Take The Sea At Any Age With A Sea Kayaking Adventure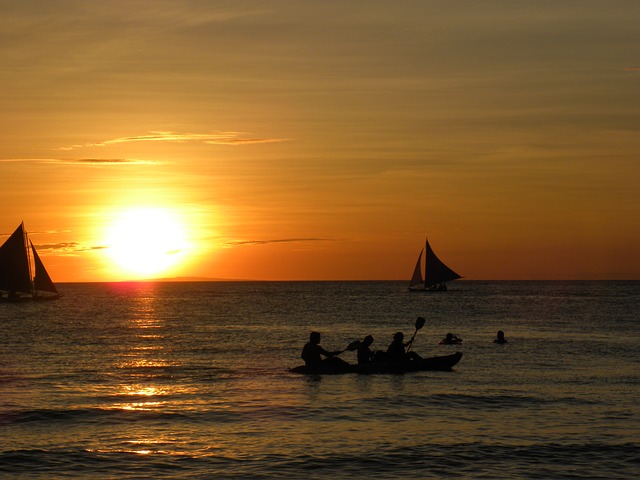 If you're looking for an activity that gets you out in the fresh air, let's you explore and sets free your adventurous spirit; a great recommendation is sea kayaking. The best part is that there seems to be no upper limit to how old you can be to participate. If you need proof that it doesn't matter how old you are, look no further than septuagenarian Peter Woolsey.
You may have heard of the 70-year old Woolsey, who became famous for kayaking from Kendal to London recently. The most touching part is that he did the same trip long ago when he was just 17 years old. His 390-mile adventure, completed all by himself, is the perfect way to show that this is a great activity for any age group.
Where To Start
Finding a good instructor is key to this activity. They'll be able to convey to you the proper techniques, so that you're able to learn the right way from the first time you set paddle to the water. After all, safety when sea kayaking is key.
A good instructor will also instil a confident frame of mind that will build you up as you learn. This sets the tone for the future, so that you'll be able to deal with challenges that come your way. A few hours of tuition a month can really increase your skills over time and give you the necessary foundations to begin enjoying your new hobby.
The Most Beautiful Landscapes
One of the things that everyone who sea kayaks loves to talk about is the view that they experience whilst out on the open water. The landscapes that run alongside the shorelines are often rich, touching, and full of life. You'll also have plenty of choices when you get started; from area ponds to small bays that will let you get your bearing.
These regions offer great photo opportunities themselves before you get out onto the sea proper. If you're feeling particularly confident, you can even start out with a trip that hugs the coastline. However, for peace of mind, adventure sports travel insurance is always recommend before you go on any trip.
All Day Fun
As you learn, you'll want to make sure you put your new skills to use. Regularly practicing these techniques will help keep them in your mind and they will quickly become a habit. This will allow you to enjoy the activity far more, and as you acquire each new skill, you'll be able to try it out right away.
It's also recommend that, instead of memorising complicated runs or courses, focus on longer, more relaxed trips that allow you to discover the area first. This way, instead of being forced inside by exhaustion, you'll be able to stay out all day, making a true adventure of it all.
A Great Group Adventure
Probably one of the greatest benefits to sea kayaking is that it allows you to be social. Sure, you can enjoy the sport yourself, but as you learn, hiring an instructor or guide to go out with you is perfect for developing your skills and connecting with others. You'll want to make sure the classes aren't too large, however. Smaller groups will ensure that you get the attention you need to learn at your own pace.
When it comes to staying fit and having fun, sea kayaking is a great choice. And remember the great example set by Peter Woolsey; you're never too old to enjoy this fantastic pastime. Avanti covers participation in kayaking in coastal waters within 12 miles of land, at no additional charge and without the need for prior declaration.
Image Credit: Pixabay.com