Top tips to save on last-minute holiday travel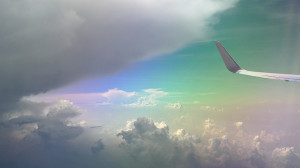 Winter has really kicked in across the UK over the past few days and this is making many people think about a last-minute breakaway.
If this is the case with you then once you have ordered single cover travel insurance then follow these five tips to help you save some money on last-minute holiday travel.
Travel overseas
An article on the Consumer Reports website says that some of the best last-minute travel offers are for trips abroad as it is the off-season in Europe.
Destinations such as Paris, Rome, Venice and Berlin will offer travellers hugely-discounted accommodation.
Travel on "off" days
The article says that travelling on "off" days will save you a pretty penny or two. It also reveals that generally the cheapest days to fly are Tuesday's, Wednesday's and Saturday's.
The cheapest flights will also be found on Christmas Eve, Christmas Day, New Year's Eve and New Year's Day.
Check a variety of airports
When you are looking at potential flight prices you should have a look on price-comparison websites and instead of selecting an arrival or departure airport you should identify the city you want to depart from. This will mean the site will show prices for all of the city's airports and not a specific airport.
Bargain with the hotels
In one of Consumer Reports recent studies it was revealed that only 28 percent of people haggle with hotel's for better rates, whilst 78 percent of those that did haggle managed to get a lower rate or receive an upgrade.
If you have a specialist medical travel insurance policy and something in the hotel could affect you then you should ask for an upgrade. Alternatively, a room that is next to a laundry room can be used as a bargaining tool to get a cheaper rate.
Time your purchase to perfection
Consumer Reports also reveals that although special deals can appear at any time, the best time to check prices for flights is in the afternoon on a Tuesday.
Image Credit: anurag agnihotri (flickr.com)