One Million Britons won't use their holiday this year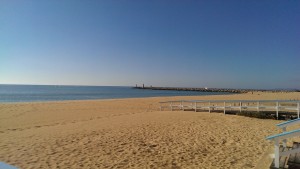 It has been revealed that more than one million Britons will fail to fulfil their annual leave entitlement, with many unable to enjoy a break from home because they are too busy.
It comes after a survey was collated by a leading holiday expert, one which included 2,405 adults who were all questioned on their attitudes towards taking time off from work. The results showed that the national average of unused holiday has increased from five days in 2013 to six days. As if this wasn't bad enough, 31 per cent of those included believe that they will not have the time to take their holiday entitlement, running from April until March.
When asked about why they didn't take the holiday, 15 per cent said that they were too busy at work to take the time off, while one-tenth said that they could not afford to go away on holiday. A further 10 per cent added that the cost of just taking days off was too much, under the impression that they didn't want to waste them because of their busy work timetable.
Many just too busy to go on holiday
It also showed that many of us are simply too busy to enjoy a well-deserved break, with five per cent saying that they don't have the time to book to plan their holiday while at work. Ten per cent said that they find it difficult to co-ordinate a holiday with other families because of the hard task of all having the same week booked off.
With Avanti one of the biggest names offering travel insurance packages for over 60s and other ages, sorting out holiday essentials like travel insurance need not be a stressful and time-consuming process, especially if you are covered by their annual policies for complete peace of mind for 12 months. With children and grandchildren under 18 insured free, co-ordinating with the whole family can be straightforward too.
Whether your next holiday is here in the UK or abroad, the vast array of medical travel insurance cover available from Avanti means that you are able to get the perfect cover at an unbeatable price.