If you love discovering new countries and cultures but don't fancy needing to travel between them, a cruise holiday is a great solution.
My 12-day voyage across the Mediterranean from Athens to Venice offered a different adventure every day, but my husband and I only had to unpack once.
We visited a wealth of UNESCO World Heritage Sites, from Ancient Greek settlements to magnificent cathedrals, walled cities to magical mosaics.
What to expect on board Silversea's Silver Moon
Silversea's small luxury ships offer between 51 and 364 luxury suites with balcony and butler service. Your fare includes excursions each day, all food and drink (apart from premium brands and speciality restaurants), and all gratuities.
We travelled on Silver Moon, which carries 596 passengers and offers a choice of restaurants, including French, Italian and Japanese, as well as Silversea's popular Salt Kitchen, which features dishes from each local area.
You'll love the Silversea formula if you like top-class food and service and a calm atmosphere, but don't like extra bills on disembarking.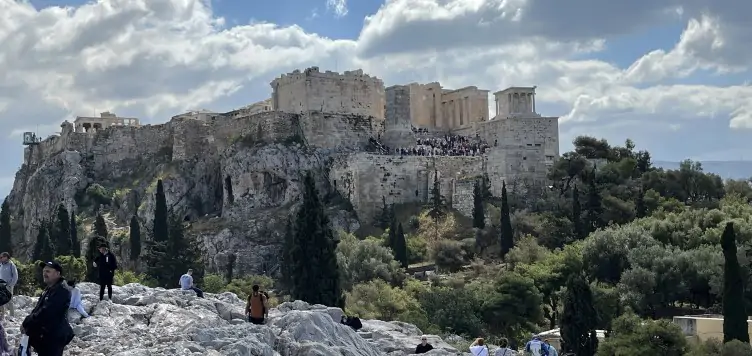 The calm before the cruise
Our cruise operator booked us into the Hotel Grande Bretagne in the heart of Athens, allowing time for a traditional Greek dinner in the atmospheric Plaka district and a morning walk round the base of the Acropolis.
If you want to visit the Parthenon on this iconic hill, build an extra day into your itinerary but book tickets online to avoid queues and visit early to avoid the worst of the crowds
Top tip: Flying out a day or two early means you can avoid flight delays and enjoy a mini city break before your cruise.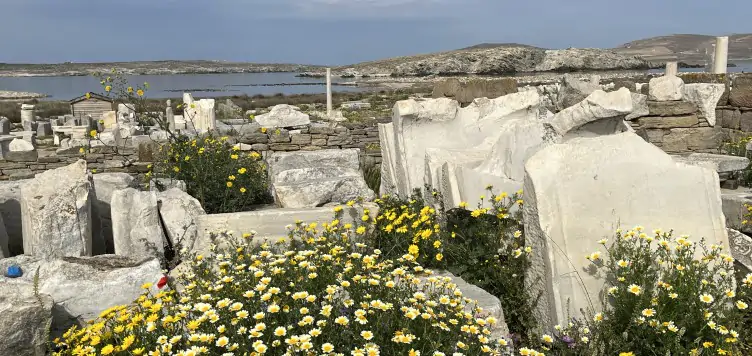 Greece and the Aegean
Strong winds ahead meant we missed our first scheduled stop in Crete in favour of a leisurely day in calm seas, cruising the next day into Mykonos past a picturesque line of whitewashed windmills.
From there, we opted for a short boat ride to the tiny island of Delos, the legendary birthplace of Apollo and his sister Artemis, and once home to 35,000 people.
After enjoying our time among the relics of the Ancient Greeks, we still had time to enjoy a drink at the colourful seafront area of Little Venice.
Into the Adriatic – Albania and Puglia
After a second sea day, we sailed west around the tip of the Greek mainland and north into the Adriatic before docking at Sarandë in Albania.
There's plenty to do near Sarande, such as castles and wineries, a jeep adventure, and – our choice – UNESCO-listed Butrint. This waterside settlement thrived under the Ancient Greeks, the Romans, and the Ottomans but is now a tranquil site set in woodland.
From Albania, we crossed the Adriatic to Puglia in Southern Italy, where Bari was the first of our three Italian ports. Top sites include Castello Svevo, the Basilica of San Nicola, and Bari Cathedral (don't miss the archaeology beneath the nave).
But if you haven't already visited the ancient city of Matera – the opening location for the latest James Bond movie – join a tour to see the troglodyte homes of this ancient hillside town. Or maybe visit Alberobello to experience the extraordinary conical trulli houses.
Kotor in Montenegro
The next morning, we woke up to see the mountains of Montenegro as we approached the beautiful walled city of Kotor. Our tour began with a spectacular, snaking drive from the Bay of Kotor to look down on Silver Moon from 900 metres.
After a stop at the former capital of Cetinje in Lovcen National Park and a spot of lunch, we enjoyed a walking tour of Kotor's delightful Medieval Old Town.
Top tip: All cruise lines offer guided town tours of destination ports, and if you are interested in history, culture or architecture, they provide a great overview. Just keep in mind that the schedule can be quite busy.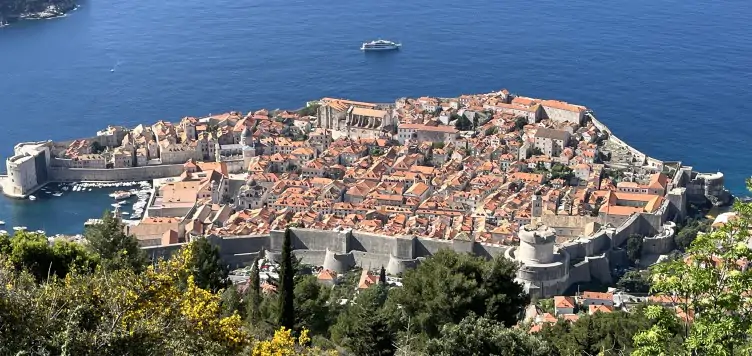 Into Croatia – Dubrovnik, Sibenik and Zadar
Dubrovnik is a stunner from sea level and the summit of lofty Srd, which we went on a guided hill climb to see. The steep but rewarding hike took us up a zig-zag path to the restaurant and the Homeland War Museum in a hilltop fortress.
You can take a cable car, but if you're physically fit, the climb is a great way to work off those cruise calories. Something gentler? There are plenty of tours to help you get to know Dubrovnik.
Next stop, Sibernik, proved a delight with its pretty squares, narrow streets and UNESCO-listed cathedral. On a half-day trip to the magical Krka National Park nearby, we wound our way among waterfalls and azure-hued pools on a 2km duckboard trail.
Then it was on to Zadar, an old Roman city that still bears traces of the Forum. Don't miss the extraordinary Sea Organ, where the passage of the waves over 35 underwater pipes produces other-worldly 'music'.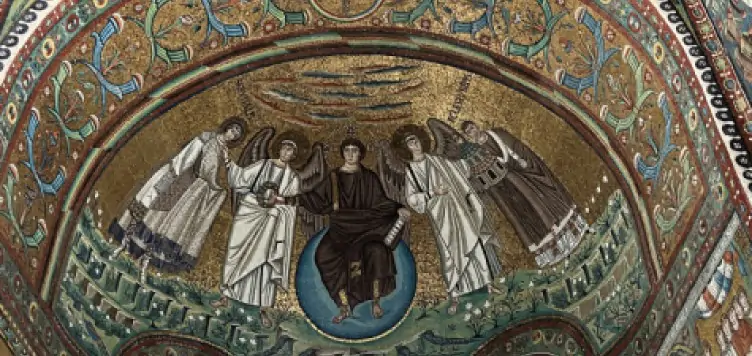 And back to Italy – Ravenna, Trieste and Venice
Crossing back to Italy, we docked at Ravenna, the western capital of the Roman Empire after the downfall of Rome and home to some outstanding Byzantine mosaics. Yes, more UNESCO gems, from the Mausoleum of Galla Placidia to the Basilicas of San Vitale and Sant'Apollinare Nuovo.
Our final Italian port before disembarking in Venice was Trieste, an elegant city with a distinctly Viennese air, thanks to more than five centuries of Austro-Hungarian rule. Visit the hilltop cathedral, the Roman theatre, and the grand seafront square, Piazza Unità d'Italia.
You can also enjoy an al fresco lunch beside the Canale Grande, and wander around the bay to the glorious 19th-century Castle of Miramare.
Built like a ship for the Archduke Maximilian of Habsburg, it boasts a lavish interior and a garden of exotic trees collected around the world by the Duke. A fitting finale to our luxury cruise adventure.
Top tip: If you want to see St Mark's Square and the Doge's Palace in Venice, take a gondola tour of the canals, and sample Venetian cuisine, add a hotel stay after your cruise.
Voyage verdict
Full marks from me for service, food and accommodation on Silver Moon. Don't expect celebrity entertainers or speakers, but the resident show team were highly professional and versatile, and the port talks were excellent.
We loved the mix of countries and cultures, but be aware that itineraries vary from voyage to voyage. Favourite destinations? Every single one, but all for different reasons!
Don't forget to pack your Cruise Travel Insurance!