How many photos do you take on holiday?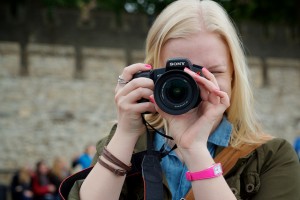 British holidaymakers love nothing more than taking photos on their getaways, a recent poll has revealed.
Conducted by the online travel agency sunshine.co.uk, it revealed that the average Briton takes 447 photos while abroad – equating to around 64 a day during a seven-day getaway. They questioned 2,176 people to obtain the results, with 89 per cent of those asked saying they took photographs on their last holiday; 66 per cent of those used a smartphone to capture their snaps, while a camera or tablet device was used by 42 per cent and 27 per cent respectively.
While aspects such as travel insurance for over 50s are understandably important to enjoy a holiday in complete relaxation, it would seem a camera is also hot on the packing list to offer travellers a chance to capture their memories.
The data collected allowed the holiday provider to create a list of what the average holiday photo collection contains, including 127 landscape photos of the beach or scenery, 45 selfies and 33 nature or wildlife photos. While these are all the things you would expect to find, some of the more unusual entries included 6 pictures of stray cats, 5 of strangers and 10 images of legs on a sun lounger.
Majority don't make it to print
While holidaymakers have so many memories stored safely on their devices, the research showed that just 216 of the 447 images make it onto social media, presumably after an attentive vetting process to find the best. The majority of these never get printed out, staying in digital format and never finding a way into the pages of a photo album.
If you are looking forward to your forthcoming holiday and are keen to snap the best photos possible, be sure to book a contents and medical holiday insurance package before leaving to ensure you are financially covered if your camera gets misplaced.
Thinking of purchasing a camera for your holidays? Check out our guide to the best holiday gadgets for some ideas to include on your packing list.
Image Credit: Maria Morri (Flickr.com)