Luxury Camping Across Europe
We had our first experience of luxury camping in Cornwall recently and had so much fun! We stayed in a shepherds hut which had a Queen Size bed, dining area, kitchen, bathroom and a lovely log burner. It added elements of adventure and discovery to our stay in what is such a beautiful part of the UK. Arriving at the hut and stepping inside was exciting, yeah sure you could arrange a hotel to land back at after a day of adventure and exploring but there is something about this kind of holiday which really adds a unique experience and creates some special moments and memories.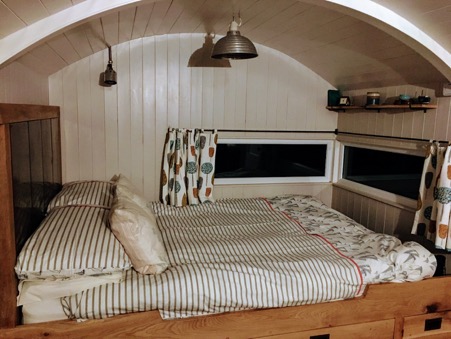 This isn't just a UK thing either, there are so many places that have popped up all over Europe offering this kind of amazing unique accommodation, huts, cabins, yurts, tepee tents, bell tents, even biodome type structures and great pre-pitched tents with everything you would expect of a four star hotel and more. This kind of holiday really does add something to the experience and many of the accommodation providers are independently owned businesses. This leads to special touches being added which you might not experience staying in a chain hotel or hotel catering for hundreds of guests. In our shepherds hut in Cornwall we were given a hamper containing fresh food from local sources to cook up great breakfasts to set us on our way including eggs, bacon, the brightest red tomatoes, freshly baked bread and jams. It was a lovely touch.
So here are some ideas for this kind of holiday in some incredible locations around Europe!
Eco Lodge in The Algarve, Portugal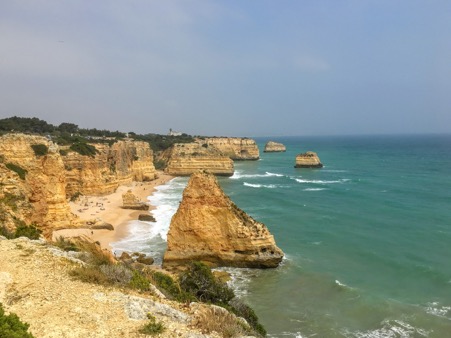 We've recently explored the coast to the west of Albufeira along the south of the Algarve region of Portugal. This is one of the most spectacular coastlines in the world! Deep blue sea, golden sand, incredible sea caves and arches carved out by the tide, simply stunning. There is so much to explore in the region and it is particularly good for those looking for a combination of relaxation and activity. So how about after a day discovering the beauty of the area heading back to stay in a Mongolian Yurt on a wooden ledge or Gypsy Van overlooking mountains? With a German fire van which can be booked as an extra bedroom? You can find all of this at Eco Lodge Brejeira, less than an hour drive from Faro airport served by Ryanair and Easyjet, this is an affordable adventure in an area of truly breath taking natural beauty. (www.eco-lodgebrejeira.com/en/)
An Island Lodge in The Adriatic, Croatia
Imagine falling asleep to the sounds of the ocean gently lapping against the coast. Waking up and eating breakfast on your own private veranda with a sea view, all on an island only accessible by ferry or water taxi! Now this is a way of really getting away from it all, Croatia has that off the grid feeling to it whilst providing that warm Mediterranean climate, beautiful beaches and cities filled with history. Through Glamping Hub (https://glampinghub.com/croatia/croatia/sibenik/island-lodge-in-croatia/) you can book a stunning safari lodge which sleeps up to four with en-suite facilities just a few minutes' walk from the beach. A very special getaway, great for couples to get away from it all and enjoy each others company surrounded by beauty.
Enjoy Sea View Glamping on The Amalfi Coast, Italy
The Amalfi coast, Italy is on nearly everyone's wish list when it comes to travel around Europe. This dreamy, spectacular coastline with colourful villages perched on cliff faces overlooking the clear blue sea is a destination which really excites people. At Amalfi Coast Glamping (www.amalficoastglamping.com/) you can stay in a pre-pitched bell tent bursting with home comforts pitched under a scented lemon pergola with your own 100m space overlooking the coast. Hammocks are provided for even more relaxation! This site has private access to the coast via steps down the cliff face, this is an exciting place to stay in one of Europe's most special locations.
Wild Glamping in Andalucía
The Sierra Nevada Mountains, waterfalls, plunge pools, with its own natural spring Cloud House Farm Wild Glamping (www.cloudhouse.es/) has it all and more. Located in a valley close to the white washed villages of Andalucía such as spectacular Ronda, this really is such a brilliant place to explore so much of this awesome part of Spain! Stay in a yurt amidst the forest on a double bed gazing up through the roof window at the stars. Dine alfresco with a freshly prepared meal from your own outdoor rustic kitchen. This is getting close to nature but with more than a touch of luxury! Why not hire a car and explore one of my favourite cities in Spain, Seville!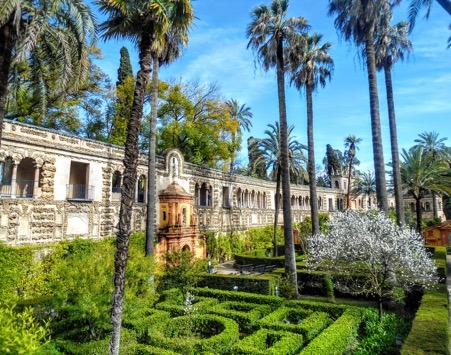 Create Your Wow Moment in Slovenia!
Slovenia is a real upcoming tourism destination which is still yet to be fully discovered by the masses. Spectacular pictures from this amazing country are beginning to pop up on social media platforms from travel bloggers across the globe and this is a place which is right at the very top of my destinations to visit in Europe this year. It's picturesque capital Ljubljana nestled between mountains is a magical city break destination and it's restaurants are receiving international recognition. Check out the brilliant Slovenian Tourism website to find out more about this hidden gem (https://www.slovenia.info/en).
Now I'm struggling to think of a better more spectacular way of experiencing this country, Charming Slovenia Glamping Resorts (www.charmingslovenia.com/en/) have created luxury glamping resorts with a real wow factor. Here you can stay in an incredible safari tent just outside the capital in a spa resort which will leave you feeling relaxed and refreshed. Perfect.
Tom – My Travel Mission – www.mytravelmission.com