What to do if your luggage is lost when travelling abroad
Your rights regarding lost and delayed luggage
It is estimated that 42 million pieces of luggage are lost globally each month. If you are one of the unlucky ones, what action should you take?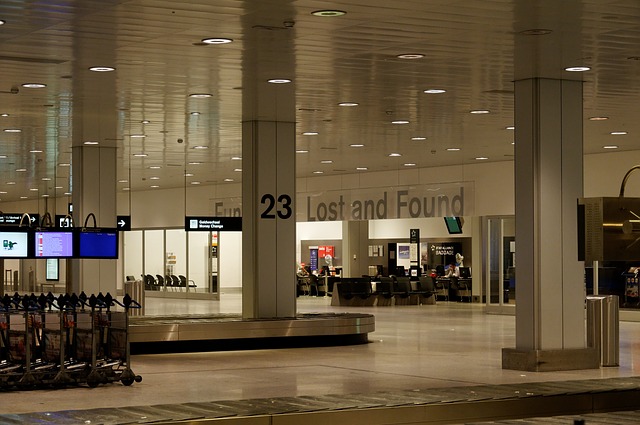 It's a holidaymaker's nightmare. You've carefully chosen and packed your belongings, only for your suitcase to fail to make an appearance when you arrive at your destination. If you are one of the unlucky ones who are left standing at the luggage carousel, here is some advice on what you should do next.
Prevention is better than cure
It may sound obvious, but the best course of action is to avoid losing your luggage in the first place. Of course, nobody sets out to lose their suitcase, but there are certain steps you can take to minimise the risk. For example, add your name and contact details to the inside and outside of each piece of luggage so that the airline can easily contact you if any bags do go astray, and make sure you remove any old destination tags before checking your bag in. Additionally, tight connections and late check-ins are the most common causes of lost luggage, so try and avoid these if at all possible.
While it won't stop bags from being lost, packing any valuables, important documents and a change of clothes in your carry-on luggage can minimise the upset and inconvenience that can be caused by a lost bag.
Take action
If the worst happens and your bag does go missing – don't panic! The first, and most important thing, you should do is report the missing bag to your airline's help desk before leaving the baggage reclaim area. If you fail to do this, the airline may refuse to accept responsibility for the loss. If your airline manages to trace the bag, they should aim to get it back to you within 72 hours.
If they are unable to trace your bag, it will be classified as 'delayed' for a period of 21 days. During this time the airline should cover any emergency expenses you incur as a result of not having your luggage, for example, payment for any emergency essentials such as spare clothes or toiletries. However, it is not stipulated what form this compensation takes, i.e. whether it is paid up front or retrospectively – you will need to speak with the airline to determine this.
If your luggage is not found or returned to you within these 21 days, then it is considered to be lost and you can make a claim for compensation. Under the Montreal Convention, the airline is usually obliged to compensate you for your missing bag and its contents. You will be asked to provide a list of the case's contents (and receipts where possible) so it's always a good idea to make a list before you travel, remembering to pack it in your carry-on!
Are you insured?
Unfortunately, airlines are not bound by any set rules on how they should compensate you for lost or delayed luggage. This is why it is so important to ensure you have adequate travel insurance before you fly.
Many travel insurance policies offer cover for lost or delayed baggage, which can be easier than trying to claim through the airline. However, levels of protection, excesses, single-item limits and exclusions can vary widely from policy to policy. It is vital to check your policy documents before you travel so that you know what is covered, whether you are liable for any excess and, most importantly, how to claim if the worst happens.
There is no doubt that losing your luggage can be incredibly stressful and can cast a shadow over your holiday. If you are one of the unlucky ones whose bags fail to appear, follow the above steps to firstly try and retrieve your items and, if that's not possible, to ensure your are compensated for the loss.
Image Credit: Pixabay.com