Luggage with detachable seat invented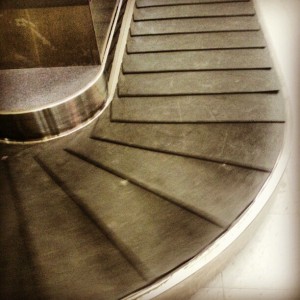 An American entrepreneur has developed a credible solution to the endless standing around in the airport, creating a suitcase with a detachable handle which transforms into a seat.
A revolutionary product, the neXstep bag is likely prove popular when it comes to the market, which could be as early as April next year if everything goes to plan. It was developed by Chicago-based Brian Gibson who upon finding himself regularly having nowhere to sit other than a unclean floor or resting against a wall at an airport, decided to come up with a solution.
It's a fantastic example of products which are designed to help enhance the getaway experience, working in the same vein as low-cost annual travel insurance policies to make holidays more accessible, hassle-free and cheaper than ever before.
Bags to be made using the finest products
It's thought that the bags will be created using carbon fibre, ballistic nylon, Cordura, Kevlar, aircraft grade aluminium when put into production. When speaking about the bag, Mr Gibson said that the materials used in the production will be of the highest quality and mimic the look and feel of high quality bags on the market today. Mr Gibson has already tested a prototype of the bag on a number of flights, proving first-hand that it is up for the job.
The eventual success of the neXstep bag is ultimately dependent on the amount of funds he can raise through crowdfunding site Kickstarter, with Mr Gibson hopeful of reaching his goal of £74,000 to meet the release date of April and help to cover promotional and marketing campaigns. As various baggage retailers have already expressed considerable interest in the product, it is hoped that the target amount will be reached very quickly.
If you have been organised and already have your holiday booked for next summer, why not look into purchasing one of the bags to help take the weight off your feet at the airport. When packing your neXstep bag, be sure that the documents for your over 60s travel insurance packages are one of the first things you pack.
Image Credit: Stilgherrian (Flickr.com)