Soho crowned as London's costliest district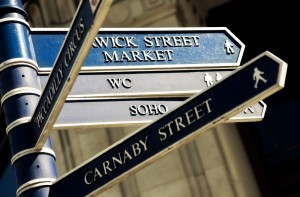 A leading holiday provider has created a list of the most expensive hotel districts in London, a great tool to use if you're in search of a cost-effective break to the capital.
With so many attractions and landmarks found in the region, it comes as no surprise that England's capital is visited by millions of people from all over the world, the majority of which take out UK holiday insurance packages in advance to ensure the best trip possible.
The list, which was collated by Cheaprooms.co.uk, revealed that Soho was the most expensive district in the city, sure to be a surprise to many who would consider the likes of Mayfair and Knightsbridge to command the highest prices. For those wishing to stay in trendy Soho, which includes popular attractions such as Carnaby Street, Piccadilly Circus, the West End and the designer department store Liberty, you can expect to pay in excess of £219 per night for the cheapest room.
To their credit, the revered districts of Knightsbridge and Mayfair weren't far behind, and prices for each stood at just over £216 and £214 respectively to finish in second and third. Chelsea (£194.50) and Belgravia (£172.60) completed the top five.
Paddington Best for Bargains
On the other end of the spectrum, it was revealed that Paddington was the place to head for those on the hunt for bargain accommodation, with the average price per night's stay standing at around £100. For an even cheaper hotel room, the Heathrow Airport area can offer a double room for £60. Offering great access to Central London via the London Underground, you can be in the heart of the city in a matter of minutes.
If you are looking to enjoy the delights of London but want to ensure you are protected whenever you choose to go, the yearly travel insurance cover available from Avanti can offer the ultimate peace of mind you need.
Image Credit: Jose AS Reyes (Shutterstock.com)