Lapping up Lake Como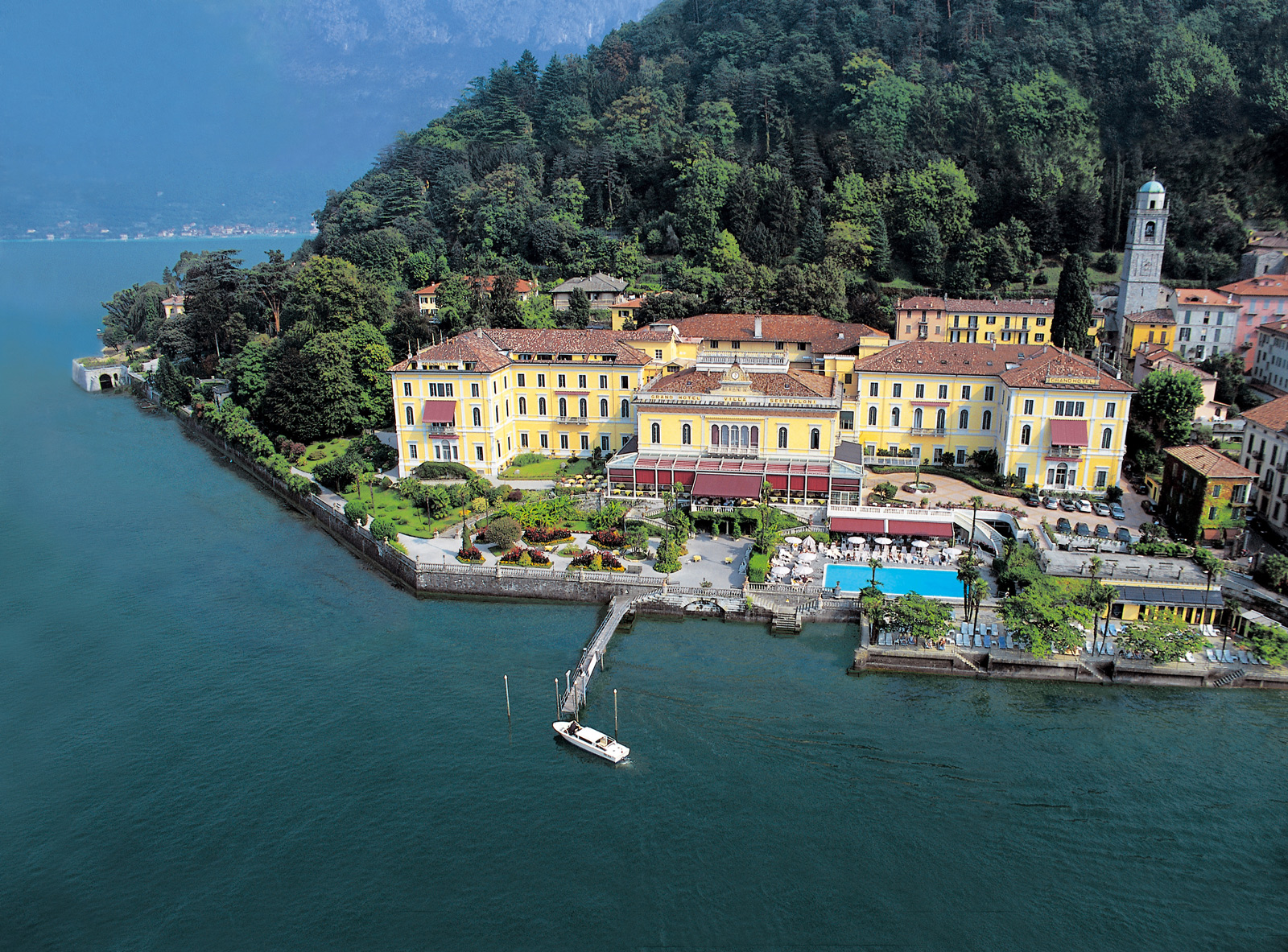 Credit: GH Villa Serbelloni
Long before the French Riviera came into vogue, the Italian lakes were a staging post on the Grand Tour. Out on the lake, sluggish steamers and snow-clad peaks still stir visitors, as does the mystique of Bellagio, the most prestigious resort. Be a Grand Tourist and play the game, splashing out on a linen suit and a suite with a view.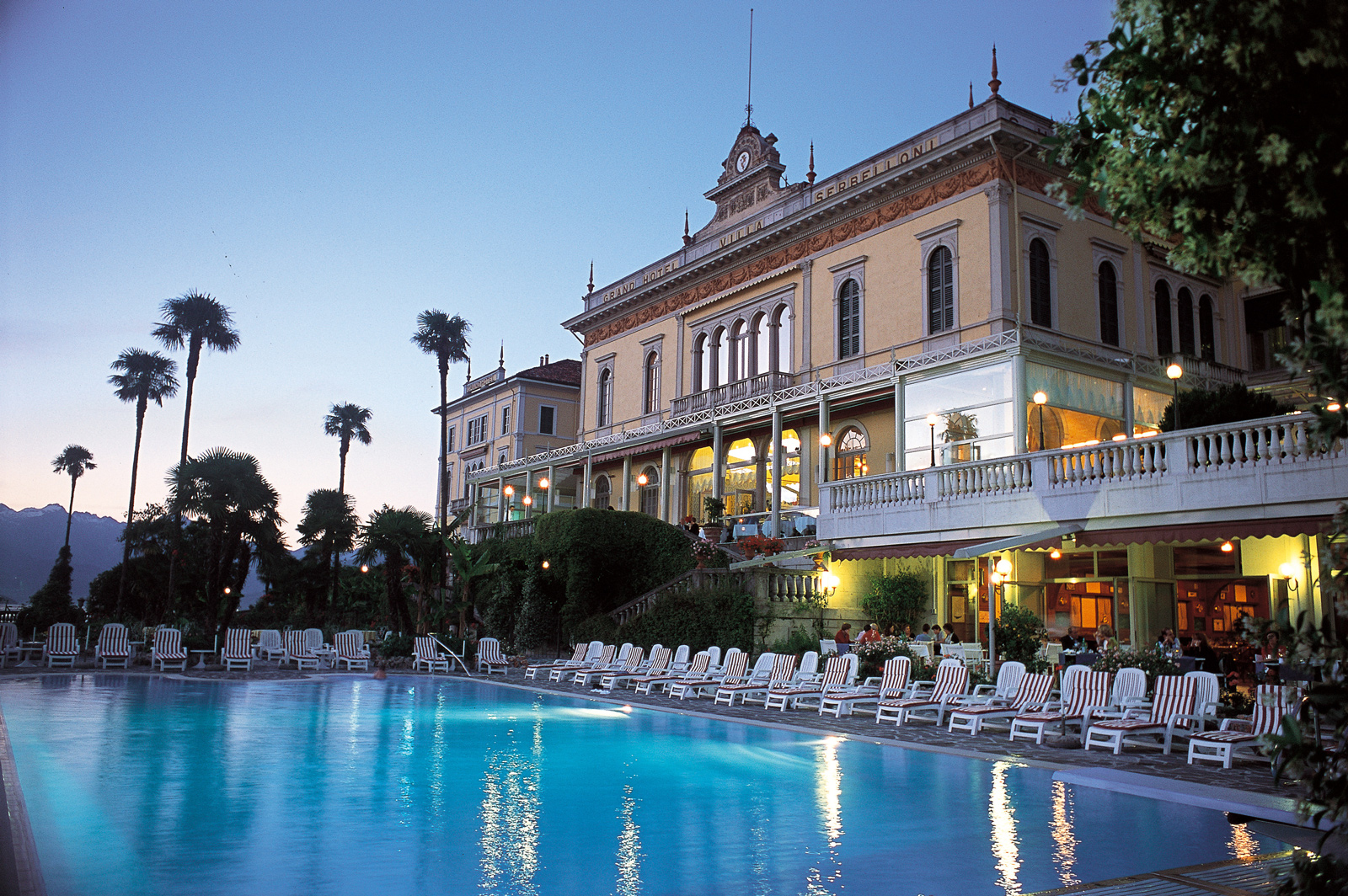 Credit: GH Villa Serbelloni
Lake Como rescue
Lake Como is endlessly alluring. Henry James praised these backwaters as `out of the rush and crush of the modern world.' Feeling rushed, crushed and in need of rescue, I realise that only Lake Como will do. It's all about the sublime setting, the steamers and the sense of calm. These soft, smoky landscapes even worked their way into the backdrops of Leonardo da Vinci's paintings. As the most seductive Italian lake, Como has been a retreat for weary urbanites for several thousand years. Even today's movie stars seek simplicity and what Liszt called "the melancholy murmuring of the waves lapping against the boat."
The lake excels at retro retreats, romantic escapes from modern life. Victorian-style promenading has never gone out of fashion on these shores. Parasols may no longer twirl in the breeze but the romance is as tangible as the scent of lemons. The pleasure lies in grown-up games-playing. The setting may be simple but it's best-lived in old-school luxury. Part of the deal is dressing for dinner and posing over jazzy cocktails on a time-warp terrace. Just pretend this is normal life. Lake Como is for sophisticates, not cheapskates.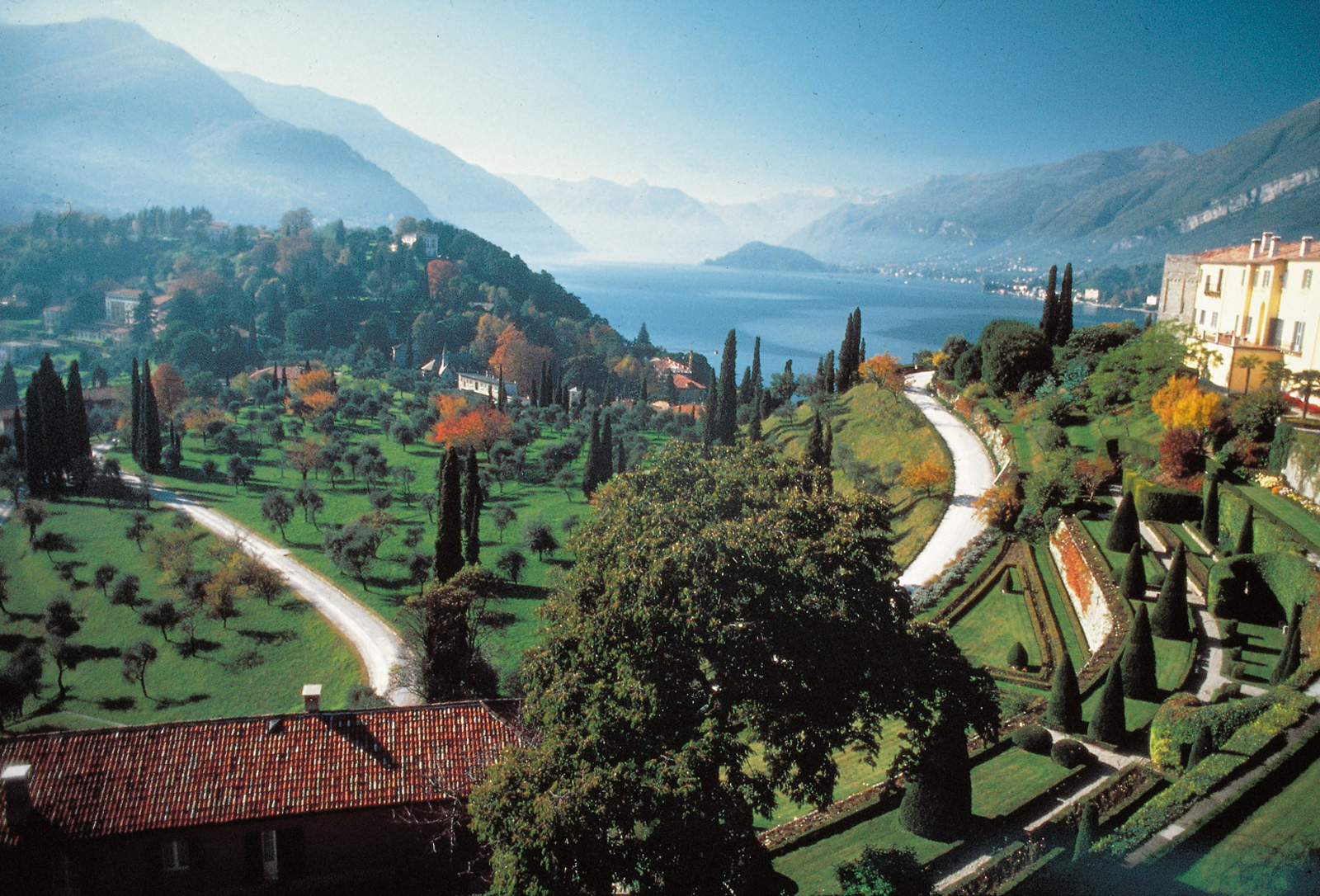 Credit: GH Villa Serbelloni
Beguiling Bellagio
Bellagio commands the promontory of Punta Spartivento, 'the point which divides the winds,' and wallows in its romantic reputation. Beyond are the jagged pink peaks of the Dolomites, creating the illusion of the Mediterranean meeting the mountains. From the terrace of Grand Hotel Villa Serbelloni, I sip a peachy Bellini and watch the ferries criss-cross the loveliest arm of Lake Como. I look in vain for a convoy of Clooneys and a brace of Bransons but can only see a quack of decorous ducks. That's how Bellagio fans like it: serene outdoors, sedate within. And definitely no quacking to the press.
Bellagio is too blatantly beautiful to play the ingénue. A flotilla of film stars descends on the lake in summer, and many end up in this retro resort. Surprisingly, Bellagio is a place of shimmering moods not star-studded sights. Despite its legendary profile, boosted by George Clooney, Lake Como is a place for lying low. As a bijou resort, Bellagio is all craft shops and quaintly cobbled alleys, pastel facades and waterside promenades. Rosy-tiled rooftops and a Romanesque bell-tower lead to lakeside vistas and coolly neoclassical villas. Days can be spent chugging from one grand garden to another, from blazes of bougainvillea to brooding woods. The litany of lakeside clichés endures.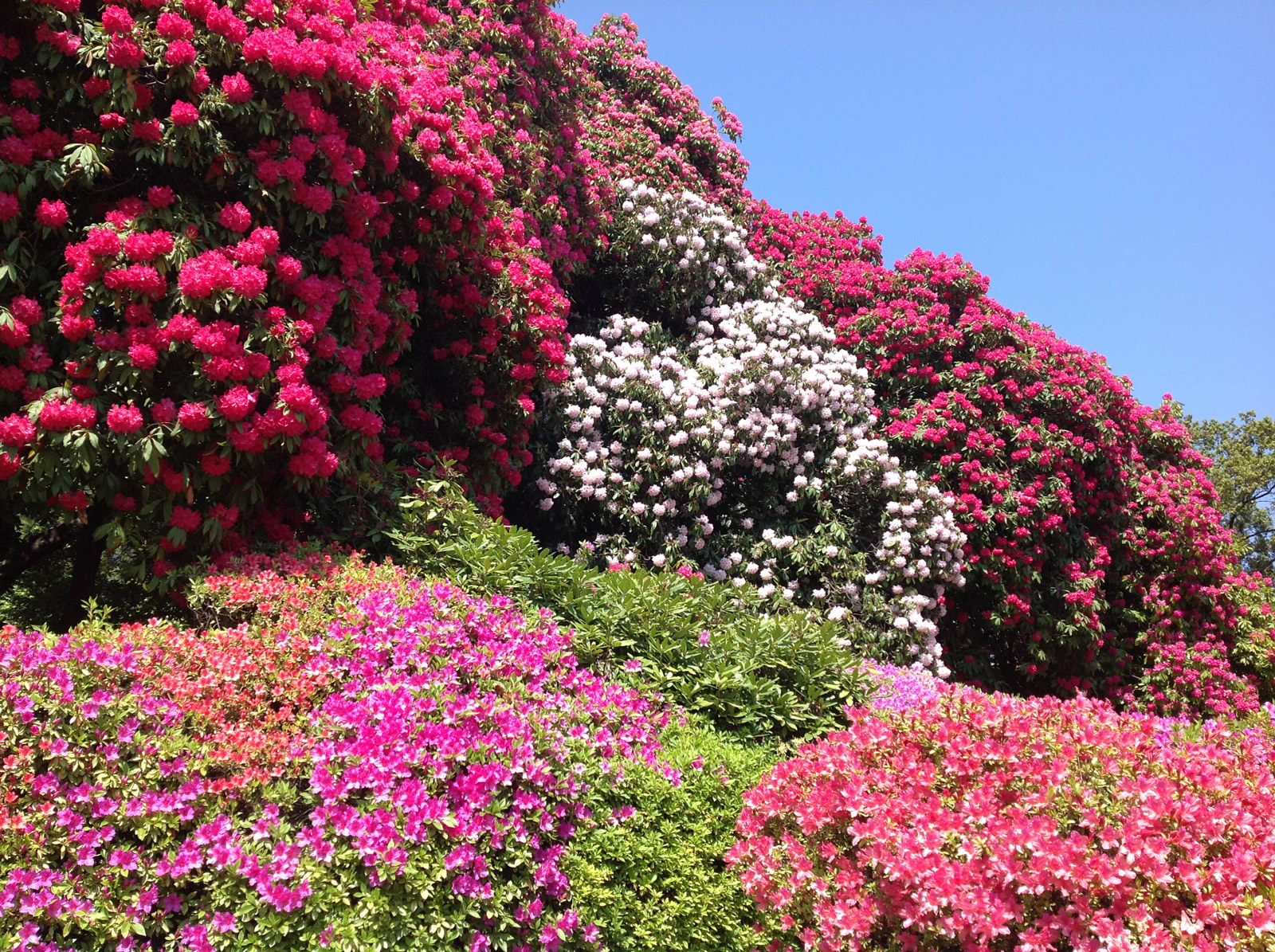 Credit: Elisabeth Lang
Celebrity camouflage
Lake Como provides camouflage for publicity shy stars. Even if alone, I play the part, dressing for dinner, having dutifully done cocktails on the time-warp terrace. Tonight, a pop star with a love of UFOs surveys the scene with his bodyguards. The aliens are clearly busy on another planet but the singer still seems satisfied with a sky starrier than he is. As actor Robin Williams once said, "When you look at the sky over Lake Como it's clear God exists."
In the past, the romantic lakeside views and lush Mediterranean vegetation drew visitors of a certain sensibility. Their dreams were fulfilled by lavish villas and gardens ablaze with bougainvillea, camellias and giant palms. Whether rich or rakish, they came for the scenery and a sense of surrender. So far, so contemporary, so Clooney. The Hollywood star loves the laidback lifestyle of his Lake Como home, from his speedboat to `simple' dinners of grilled fish and fine Barbera wine: "Italians have taught me how to celebrate life."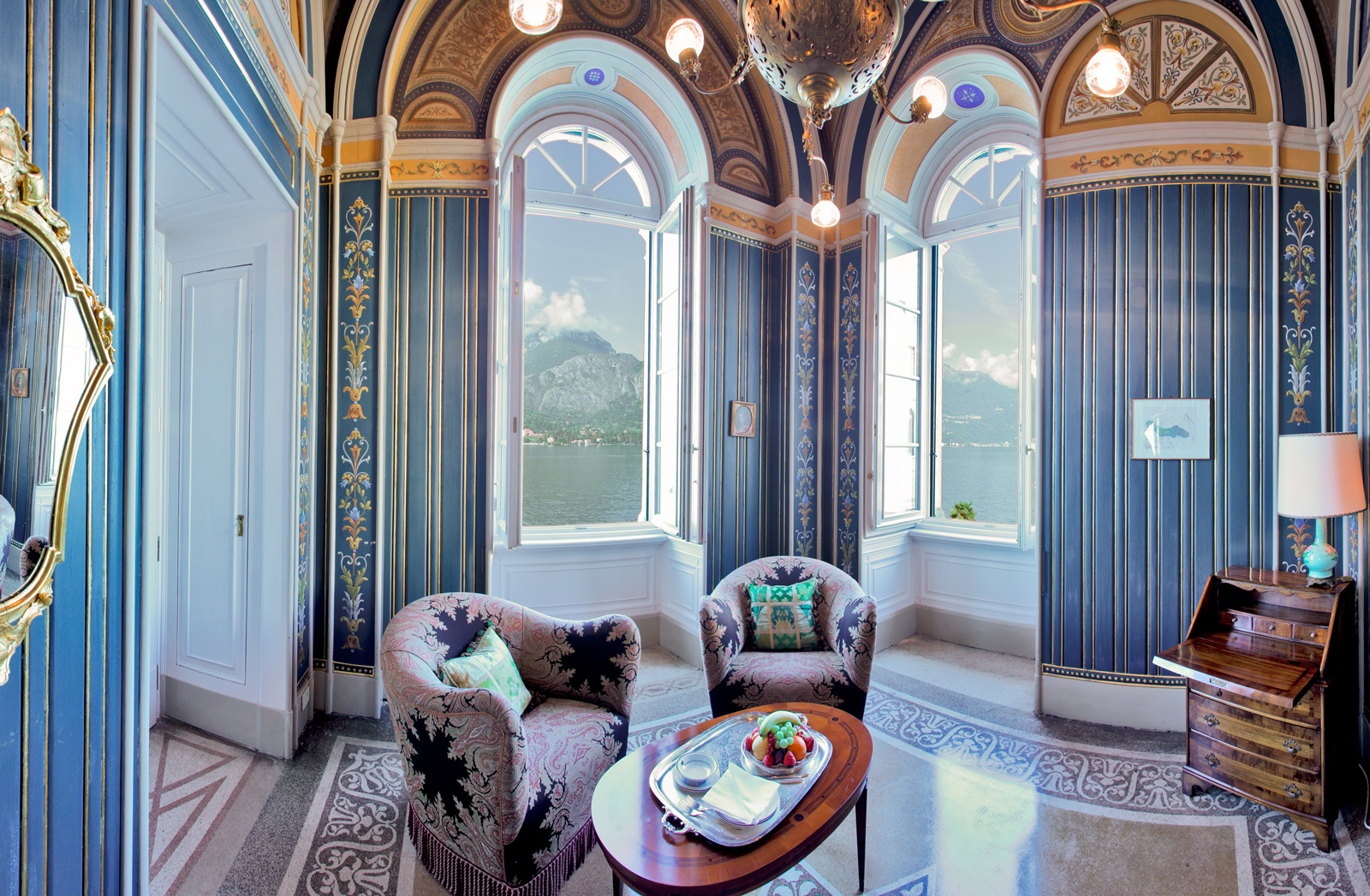 Credit: GH Villa Serbelloni
Grand Tourists at Villa Serbelloni
Grand Hotel Villa Serbelloni is my favourite retreat in Bellagio. Built in 1853, it's a grown-up hideaway, a grande-dame not afraid to show her age. This year celebrates the centenary of the Bucher family's ownership of this grand pile. In 1918 the Swiss Buchers moved in, boosting a property portfolio that once encompassed a dozen hotels and six mountain railways. But a hundred years ago, life was a little different on the lake. You could only reach Bellagio by mule or by boat. Before electricity was installed in 1888, the cost of candles was added to the bill. Despite boasting 140 bedrooms and 150 maids, the hotel lacked private bathrooms. Visiting lords and ladies either booked the sole bathroom (in the cellar) weeks in advance or resorted to a portable bathtub brought up to their bedrooms. Yet the grandeur was always there, even if few guests came up smelling of roses. Princely families with vast entourages of cooks and maids moved in for months at a time and considered the hotel to be the height of luxury. The views clearly compensated for any mule-ish aromas.
These Grand Tourists came for the same reasons we come: the sense of calm conveyed by the sapphire waters and cobalt mountains. From hovering spring mists to summery Bellinis on the lakeside terrace, the mood transports dreamers back to the belle époque. This dowager hotel has simply stopped the clock at its peak moment of perfection. Like the lake's ducks, the staff are unflappable. That's not to say they are not frantically paddling underwater but the surface is calm.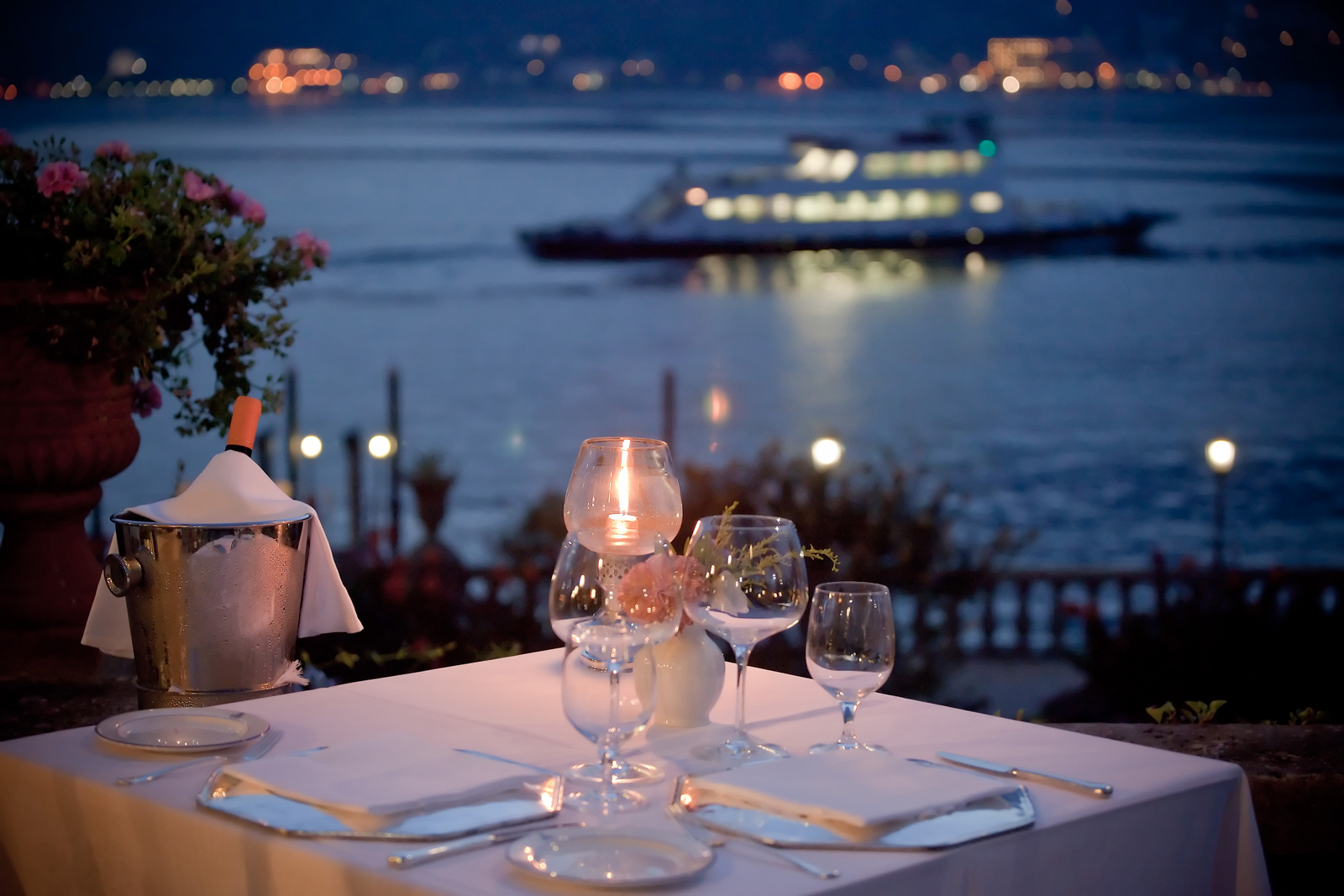 Credit: GH Villa Serbelloni
Wizardly dining
Villa envy begins with the entrance-making marble staircases and Murano crystal chandeliers. More is definitely more, from the coffered ceilings to the stucco-work columns, trompe l'oeil flourishes and frescoed dining room. Minimalists should stay in Milan. And so should star-spotters and gossip-mongers. Dodgy, non-disclosure agreements are not needed at Villa Serbelloni. Carlo Pierato, the old-school Maitre d, is the soul of discretion. It might be a case of supplying sneaky cocktails to guests whose partners are watching them like a hawk. Or not batting an eyelid when a celebrity is trying to go incognito, perhaps accompanied by a secret lover. It's all in an evening's work.
In any case, theatrical Mistral, a temple of Molecular Cuisine, commands the limelight. Michelin-starred service goes showbiz with a `smoke and mirrors' spectacle. The tasting menu ends with nitrogen-chilled ice cream concocted at the table: it's sixteen seconds of wizardry straight out of Harry Potter. For more showbiz, How The Other Half Lives comes to Lake Como this summer. British television's most famous married couple, Eamonn Holmes and Ruth Langsford, will be filming in the hotel, no doubt celebrating its centenary with Harry Potter ice cream and a few too many cocktails.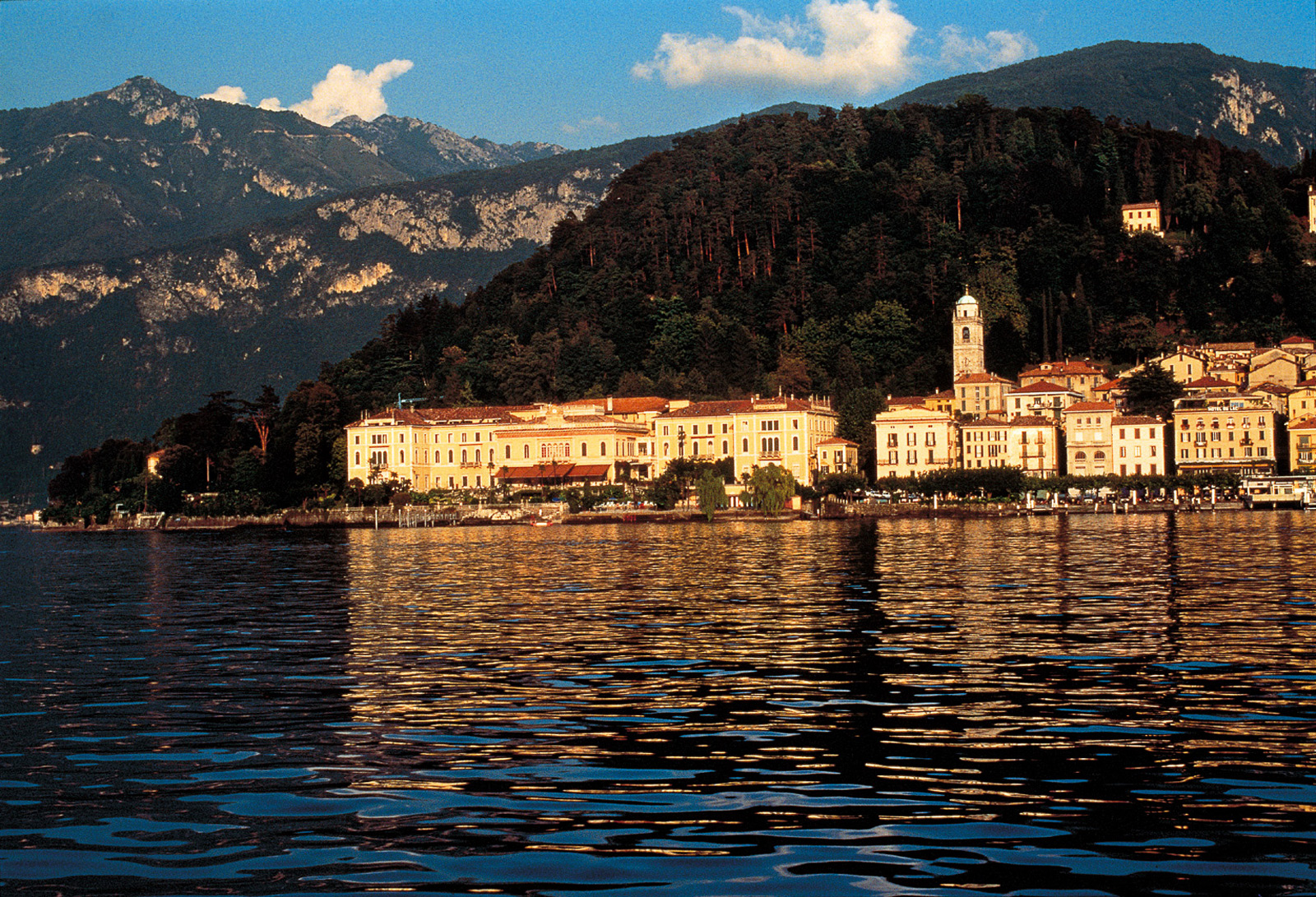 Credit: GH Villa Serbelloni
Secrets and showbiz
With the smoky mountains as a backdrop, the lake is where celebrities come for peace and quiet, keener on gossip and grilled fish than on fashionable column inches. Lake Como has always been a place for illicit affairs. It was here, according to locals, that President Kennedy romanced Marilyn Monroe. But even in Henry James' day, Lake Como had a reputation for naughtiness: "It is commonly the spot to which inflamed young gentlemen invite the wives of other gentlemen to fly with them and ignore the restrictions of public opinion." Tonight, there is, alas, no sign of "inflamed young gentlemen" but I spot a former British Cabinet Minister, a reminder that the lake has also been a political refuge.
Like the celebrities, we are still seduced by Lake Como, a staging post on the Grand Tour, even if a shady past lies behind the glamour. For such a tranquil lake, the turbulence of its wartime past is remarkable. At the outbreak of the Second World War, the hotel became a barracks for Italian troops, who tore up the parquet to make firewood. Villa Serbelloni also acted as a Swiss enclave and faced down the Italian Fascists' wrath to offer sanctuary to Jewish families. So, if the hotel feels like a refuge, it's because it is.
War and peace on the lake
Churchill was a cherished guest at Villa Serbelloni, as were Roosevelt and JF Kennedy, with suites named in their honour. Shortly after the War, Churchill holidayed on Lake Como, demoralised after losing office in the July 1945 elections. Solace came in the form of the sleepy lakeside, where he painted all day, despite conspiracy theories to the contrary. Locals still refer to Mussolini's missing loot and wonder whether Churchill was in pursuit of treasure or compromising wartime negotiations. Rumours persist of secret attempts to persuade Mussolini to make separate peace with the Allies, subverting Allied demands for an unconditional surrender of all Axis countries. The truth is probably far simpler: that, for a disillusioned wartime leader, peace was the greatest prize of all. Churchill's daughter Sarah enthused about seeing her father painting "a luminous lake and boats, backed by a beetling crag, with a miniature toy village caught in the sunlight at its foot."
Gianfranco Bucher, the genial owner, sweeps me around the hotel gallery, which records bygone political leaders and wartime secrets. Among the Churchillian portraits is a letter of protection from the Swiss consulate in Milan, issued in 1943, guaranteeing safe conduct to the Bucher family. There's a chilling response from the local Fascists, claiming the Buchers, as Swiss subjects, were "anti-Italian and anti-German." The hoteliers were charged with consorting with enemies, "housing enemy citizens, even Jewish families" who, disgracefully, "gather around the wireless to listen to Radio London." The letter concludes: "We've put up with the Bucher family for years but it's time we got rid of them once and for all and expelled them. And stopped them consorting with enemies." Fortunately, history has rewarded the hoteliers' acts of humanity with the last laugh. The pool is full of cavorting children, blissfully unaware that their great-grandparents were once enemies on these shores.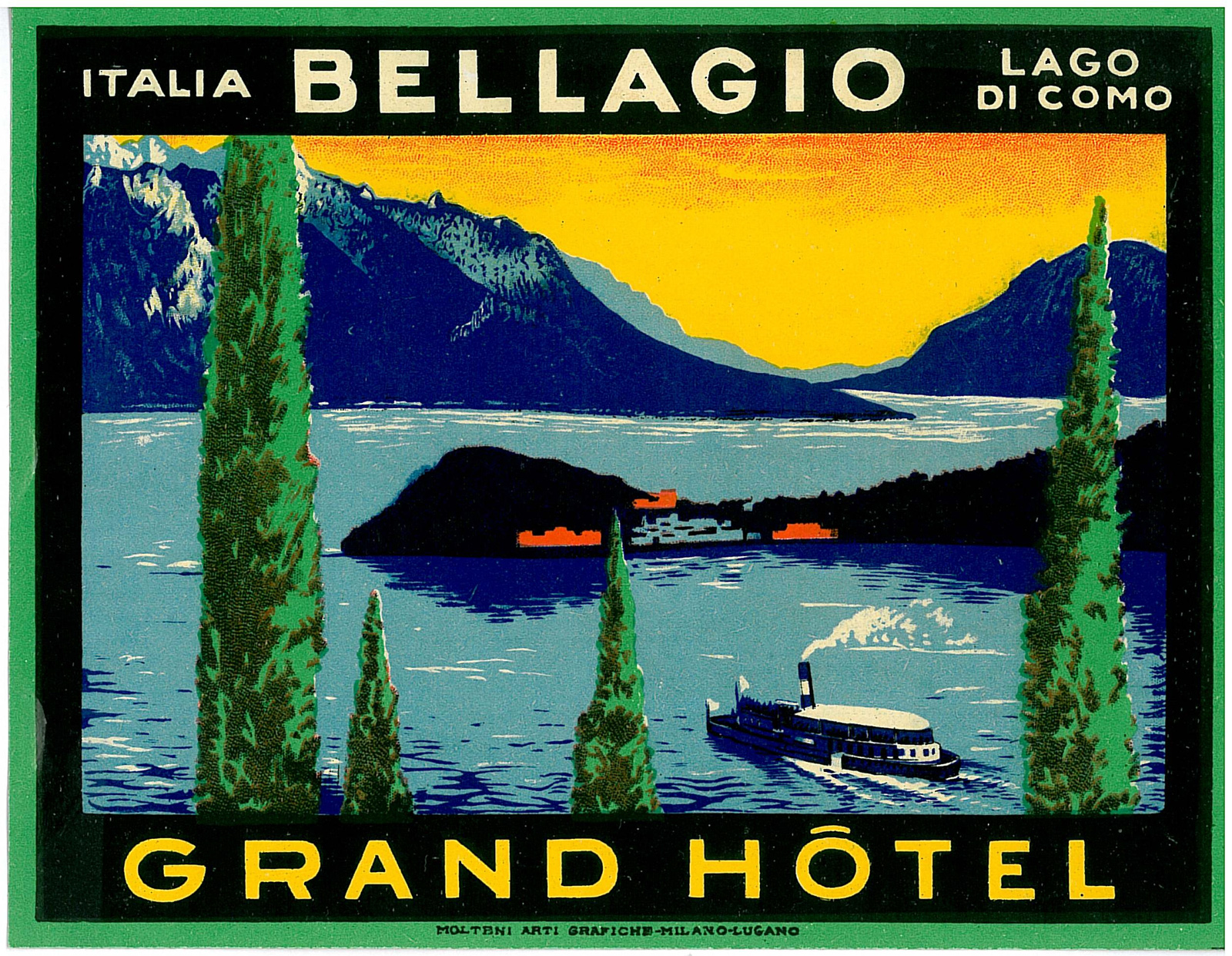 Credit: GH Villa Serbelloni
Lakeside living
The brutality of war couldn't be further from the beauty of the lake, from its sluggish steamers to its snowclad peaks. Here, Churchill found the peace he was looking for: "An air of complete tranquillity and good humour pervades these beautiful lakes and valleys, which are unravaged by war," Churchill enthused. "There is not a sign to be seen in the countryside, the dwellings or the demeanour or appearance of the inhabitants which would suggest that any violent events have been happening in the world." For jaded urbanites, this illusory sense of peace is still the lake's greatest lure.
From the landing stage a gentle lakeside promenade leads to the gardens of Villa Melzi and offer a curiously unattainable quality in Bellagio – solitude. Compared with splashy Villa Carlotta, Villa Melzi favours subtle shades of green and an uncontrived mood, more in keeping with contemporary tastes. These waterfront gardens were the first on the lakes to be designed along Romantic, `English' lines. The neoclassical villa enjoys an intimate mood created by an ornamental pool framed by cedars, maples, camphor and myrrh. A whimsical grotto opens onto enchanting Japanese water gardens. Standing sentinel by the lake is a quaint coffee-house that once captivated Stendhal and Liszt. Beside this bold folly an avenue of plane trees hugs the shore, with lofty vistas interspersed with banks of camellias. Liszt wrote his 'Dante Sonata' on these shores, supposedly inspired by a statue of Dante and Beatrice in Villa Melzi. I'm starting to hear schmaltzy string quartets in my sleep – it must be the soporific effect of watching too many ferries gliding by.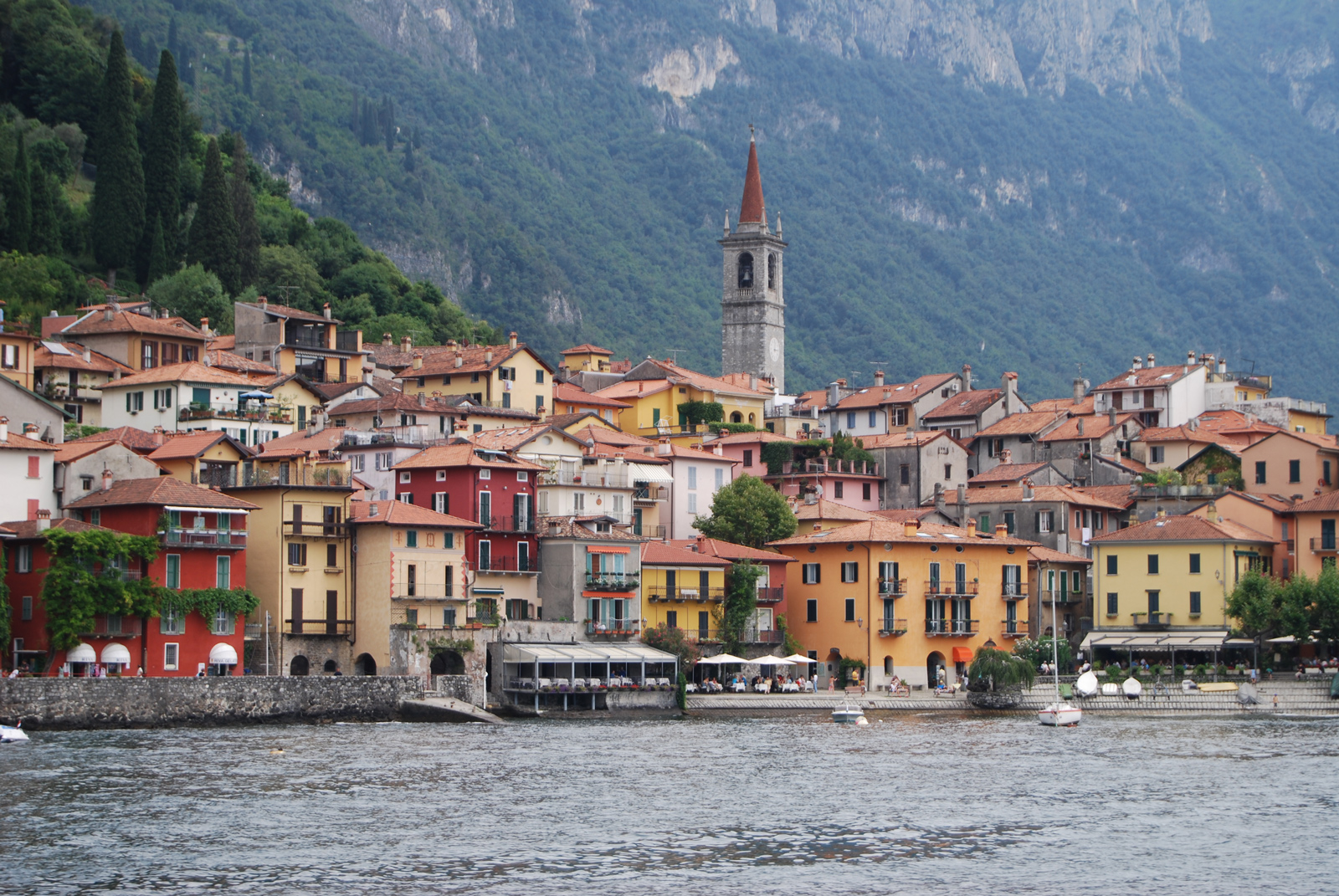 Credit: Lisa Gerard-Sharp
Gorgeous gardens
From Bellagio, I hop on a steamer to Tremezzo on the facing bank, home to Villa Carlotta and its glorious gardens. The baroque villa was a wedding present from a Prussian princess to her daughter Carlotta, who established a small court here. In spring, the gardens are in blushing princess mode, a pretty-in-pink splash of azaleas and camellias. Beyond the villa's chilly neoclassical interior, this profusion of pink and white azaleas signposts a theatrical staircase leading upto orange and lemon terraces. An ornamental pool, rockery and rhododendron grove act as stepping stones to a moody glade of ferns and a rushing stream. Here, as elsewhere on the lakes, the glory of the gardens is the interplay between villa and lake, and the changing perspectives provided by these seasonal displays. I'm here alone but couldn't feel more fortunate. It's hard to disagree with George Clooney, "On Lake Como, you live your life the way you're supposed to live your life if you're lucky."
Luxury on Lake Como
Grand Hotel Villa Serbelloni, Bellagio: www.villaserbelloni.com Celebrating its centenary, this is Bellagio's celebrity choice, a sumptuous spot with friendly service.
Bellagio tourism: www.bellagiolakecomo.com
Lake Como tourism: www.lakecomo.eu & www.turismo.como.it
Villa Carlotta, Bellagio: www.villacarlotta.it
Lisa Gerard-Sharp is an award-winning travel writer whose work, including blogs, can be found on www.lisagerardsharp.com