Japan – Where Tradition And Tech Meet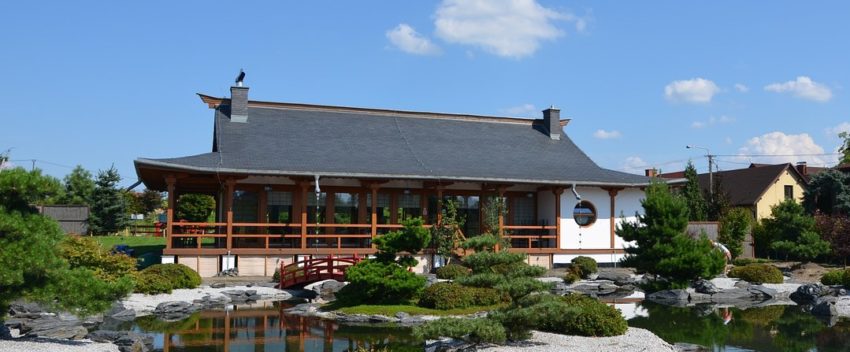 An Appealing Mix Of Old And New In Japan
Japan is a truly enthralling union of traditional customs mixed with futuristic innovations. Travellers will be fascinated by capsule hotels, teahouse ceremonies and cat cafes.
Japan is an intriguing mix of cutting edge modern technology interspersed with traditions and customs that have been part of the Japanese culture for centuries. A visit to this country is absolutely fascinating and most travellers will need to spend at least two weeks here to get a real flavour of what Japan is about.
Tokyo
Japan has a population of around 127 million and approximately 13 million of those live in the capital of Tokyo. This is a city full of neon flashing skyscrapers, futuristic fashion trends and over 50 cat cafes. Visitors can choose to stay in a modern Western style of hotel or hostel, but a truly unforgettable experience is to stay the night in a Japanese capsule hotel. This unique style of accommodation comprises of individual pods in rows which are stacked on top of each other, with just enough room to climb inside and sleep for the night. You use a ladder to climb up to your pod and then pull a curtain or door shut to allow you some privacy to sleep. Luggage is stored separately in a locker area and bathroom facilities are shared.
Whilst capsule hotels are indicative of the modern nature of Tokyo, it is impossible to ignore the traditional elements of the culture. A trip to Tokyo is not complete without a visit to the Senso-ji Temple, which is Tokyo's most sacred and spectacular Buddhist temple. The city is also full of museums such as the National Museum of Modern Art which is home to thousands of examples of visual art. Theatres also put on regular shows of Japanese performance art, such as kabuki, which incorporates drama, mime, song and dance into a display full of exaggerated body movements. Travellers can also spend time enjoying the ritual of visiting a Japanese teahouse. A traditional tea house ceremony can last for hours and guests are encouraged to use all five of their senses to fully experience the graceful ritual of tea drinking.
Bullet Trains
One of the best ways to get around this incredible country is to use the train. Japanese trains are modern and extremely high-tech. The bullet trains, which are also known as Shinkansen trains are capable of reaching speeds of 320km and offer frequent and punctual departures. A trip from Tokyo to the former capital of Kyoto takes under 3 hours and travellers can purchase one of three different types of rail pass in order to explore the region flexibly. Worldwide travel insurance is a must to keep you protected in case of any unforeseen situations arising on your journey.
Kyoto
The train station in Kyoto also doubles as a seven-storey shopping centre where you will encounter stores that are filled with gadgets, crazy fashion and fast-food sushi restaurants. Shoppers will be able to find everything from samurai swords to shoes. The rest of the city is a further mix of old and new. Travellers will enjoy wandering the street markets and visiting traditional temples. There are two main religions in Japanese culture – Buddhism and Shinto, which is Japan's oldest religion. Kyoto is home to 1,600 Buddhist temples in the city as well as 200 Shinto shrines.
Japan is incredibly proud of its heritage, so its humble customs are set to stay amongst an explosion of innovation. Why not experience this unforgettable country for yourself? Book your flights, travel insurance and capsule hotels today!