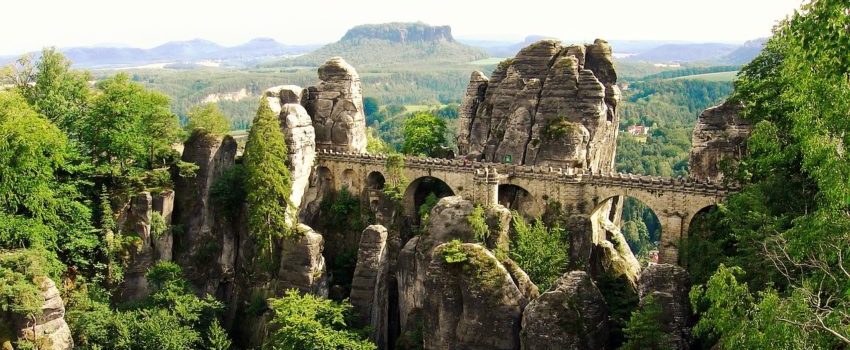 It's National Parks Week! Discover Europe's National Parks
Which Ones Should You Visit This Summer?
If it's awe-inspiring natural landscapes you're after, then Europe has exactly what you are looking for.
Europe is a continent full of incredible scenery. While it's the big cities that attract the most tourists, sometimes it's nice to just take a step back and reconnect with the world around us. If you want to see some incredible landscapes on your next European trip but aren't sure where to go, then look no further. We've rounded up the best national parks in Europe, so that you can pick the perfect location for your next holiday.
Ecrins National Park, France
Just across the channel in France, you'll find one of the best European national parks. It's a vast and varied Alpine landscape, with soaring mountains, lakes, lush green meadows and crystal-clear streams. There are plenty of trails for those who wish to explore on foot. If you want to admire the scenery from the comfort of your car, the park has vehicle access too. Additionally, it's a great spot for birdwatchers  – with over 210 different species, including the largest number of golden eagles in France.
Saxon Switzerland National Park, Germany
In the German state of Saxony, you'll find Saxon Switzerland. This national park is regarded by many as the best in Germany – and it's not hard to see why. It's a hugely popular rock climbing destination, with plenty of instructors there to teach newcomers. One of the park's must-see sights has to be the Bastei Bridge, which rises dramatically above the Elbe River and the towering rocks. Oh, and be sure to take in the view from the Königstein Fortress too.
Sarek National Park, Sweden
If you're a more experienced explorer, then a trip to the national park in Sarek would be the perfect trip for you. The Swedish tourist board advises you to only travel to Sarek if you have good map reading skills and knowledge of this type of terrain. If that sounds like you, there's plenty to be excited about. There is over 2,000 square kilometres of unspoilt land here, with glaciers, mountains and white water rapids all waiting to be discovered.
Ordesa and Monte Perdido National Park, Spain
Last but not least on our list is the Ordesa and Monte Perdido National Park. This is Spain's oldest national park, but still remains largely unknown to tourists. You'll be able to experience some of the best hiking in The Pyrenees here, and there are trails suited to all levels. So the whole family can join in on the fun! We recommend travelling there in late June and July to see the park at its most beautiful, as the native flora and fauna will be in abundance.
Make Sure You're Insured
Wherever you end up, some European travel insurance is simply essential. We don't want your trip to be derailed – that's why we've put together a comprehensive policy for you. Protection against medical costs and loss of property as well as cancellation cover means that you can just concentrate on having a great time.
Enjoy Your Trip!
As you can see, Europe is full of fantastic national parks. Whether you're planning to spend a day there as part of a longer holiday or want to spend a week or two reconnecting with nature, a national park is a must-visit. So pack your camera and walking boots – it's time to create some truly unforgettable memories.