The most unusual holiday insurance claims from British holidaymakers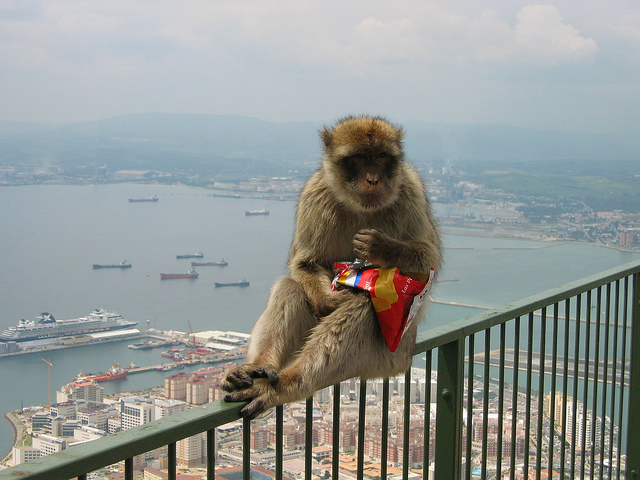 Travel insurance is a necessity for a holiday abroad as it is all too common to get injured during a trip away or for someone's luggage to get lost.
Whilst most annual travel insurance claims are ordinary claims like this, there have been claims made that are quite unbelievable and research by GoCompare Travel has revealed some of the strangest insurance claims made by British travellers. An article on BT.com compiled a list of the top 10 strangest claims, but we have narrowed this list down to the five weirdest insurance claims made.
Monkeys like cameras
One of the iconic sights of Gibraltar are its resident monkeys, but beware as one monkey took a holidaymaker's camera. The holidaymaker was so annoyed that he demanded a refund for his holiday and his camera. The man received the money for his camera, but was unsuccessful in his attempt to get a full refund for his holiday.
It does rain in Scotland!
Scotland isn't exactly renowned for its great weather and one family were so frustrated that it rained the entire duration of their trip that they made a claim saying that the poor weather ruined their holiday. It comes as little surprise that the claim was rejected.
Watch out for the coconuts
A woman who was relaxing in the shade of a coconut tree by a beach in Sri Lanka was struck on the head by a falling coconut. The injuries she received meant she needed to go to hospital for treatment.
Beware of those dentures
It is not uncommon to feel nauseous on a cruise ship and when one pensioner vomited over the side of a cruise ship they lost their dentures in the process.
Fortunately their cruise travel insurance policy saw their dentures as "lost baggage".
Watch out for the wandering eye
One of the strangest claims made was from a British tourist who was holidaying in Athens. The holidaymaker was so distracted by a group of women in bikinis that he walked straight into a bus shelter ahead of him. Unfortunately the man broke his nose and needed hospital treatment.
Image Credit: cdschock (flickr.com)