Many injured following turbulent flight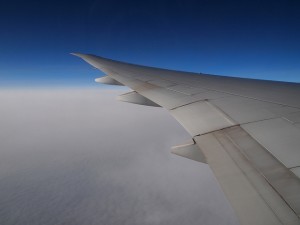 News has emerged of an event where turbulence resulted in the injury of 10 people on a flight, which happened after the pilot had to take evasive action to avoid bad weather.
The incident took place on board a packed Virgin Airways Boeing 747, which was travelling from Montego Bay in Jamaica to London, with the results of the pilot's weather radar meaning that the airliner had to make a major detour from their intended route to avoid very bad weather, according to the report compiled by the Air Accidents Investigation Branch (AAIB). It took place some 345 miles south of St. Johns in Newfoundland, Canada and with 400 passengers on board, it would have been a very stressful and scary experience.
It shows the overwhelming importance of booking comprehensive over 60 travel insurance cover in good time before your trip, offering financial protection against issue such as injury, delay of departure or even the cancellation of a holiday.
Difficulty staying in seats
However, the airline ran into a brief period of extreme turbulence after making the change of course, resulting in nine passengers and one member of staff needing treatment for their injuries. At one point the turbulence was so bad that one member of staff had difficulty staying in her seat. Most passengers were already seated with their seatbelts fastened, and all those who suffered injury were located on the right hang side at the rear of the plane.
While cabin crew members and other passengers with medical training helped the injured, other medical professionals rushed on board to treat the injured once the plane landed in London.
While an incident of this extremity is unlikely to happen on your next holiday, booking medical travel insurance through Avanti will offer you necessary cover against all eventualities that could happen on your holiday.
Image Credit: Melinda (Flickr.com)