Iceland Volcano could erupt in days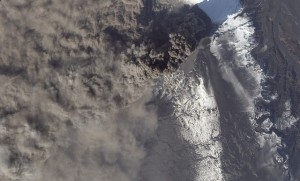 It's thought that an active volcano in Iceland could erupt at any moment, something which could potentially cause huge problems for people looking to jet off for their flights.
Geologists around the world have been keeping a close eye on the Bárðarbunga stratovolcano over fears that it could erupt at any time. The scares come after geologists detected around 300 earthquakes in the area since midnight on Tuesday.
While most travel insurance providers will not offer cover against holiday abandonment because of an ash cloud, the protection against delayed flights means those who took out over 65 travel insurance packages are in a favourable financial position.
Area evacuated for precaution
While the volcano is around 190 miles away from the capital Reykjavik and has no current permanent residents, it sits within a national park and remains a popular spot for tourists. The Bárðarbunga volcanic system is found in the north-west region of the country's Vatnajokull glacier.
Because the volcano sits under an icecap, experts are worried that an eruption could lead to flooding in the surrounding region.
Although there is still no definitive proof that the volcano will erupt, the fact that seismic activity has been detected means that no chances can be taken and the surrounding area has been evacuated. Due to the measures, Iceland's meteorological office has raised its assessment of risk level to the aviation industry from yellow to orange.
It isn't the first time that an active volcano in Iceland has caused severe disruption for flights – the Eyjafjallajokull volcano emitted a sizeable ash cloud following its eruption back in 2010. With many flights being delayed and even grounded because of the cloud, it forced the largest closure of European airspace since World War II and accounted for losses of £1.3bn-£2.2bn.
While no eruption has yet taken place, people are being urged to keep their single cover travel insurance documents at close hand just in case their holiday flights are delayed.
Image Credit: NASA Goddard Space Flight Center (flickr.com)