The Top 5 Hotels for Those Travelling to the Rio 2016 Olympics
Where to Stay During the Greatest Sports Event in the World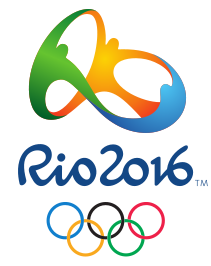 Rio 2016 promises to be a spectacular Olympics and as a result, demand for hotel rooms is expected to be phenomenal.
 It hardly seems like any time has passed since the glory of London 2012; but here we are, just under a year away from the Olympic Games kicking off in Rio. With hotels already taking bookings for the Olympic period, it's a city that's never been more popular. So if you're heading to Rio next summer, where should you stay? We've picked five hotels that definitely deserve a gold medal.
Casa Amarelo
If small boutique hotels are your thing, then the Casa Amarelo hotel is perfect. Sitting atop a hill that offers incredible views of the city, this hotel is as gorgeous inside as it is out. With lovingly decorated rooms (singles are available, as are suites) and a stunning pool area, it feels both homely and stylish. The vintage Otis lift is a lovely nod to the building's past too.
Pestana Rio Atlantica
Located on Copacabana beach, the Pestana Rio Atlantica hotel ticks all the boxes when it comes to location. Inside isn't too bad either! It has everything you would expect from a five star hotel, from a restaurant serving incredible food to a spa offering an impressive array of treatments. We love the rooftop pool – the view is out of this world.
La Suite
If you want to stay a little away from the hustle and bustle of Rio's city centre, then the La Suite by Dussol hotel is ideal. It's located in the picturesque residential area of Joá, a short drive from Ipanema. The hotel offers guests great facilities and panoramic views – see how many famous local landmarks you can spot from your room.
Casa Mosquito
For a real home away from home experience, look no further than the Casa Mosquito hotel. This is a hotel full of personal touches; from the quirky décor to the chef making daily trips to the local market for ingredients. A private terrace allows guests to take in some incredible views while sipping on a cocktail from the bar.
Copacabana Palace
If money is no object, then why not stay at the most iconic hotel in Rio? With three restaurants and even a rooftop tennis court, the Belmond Copacabana Palace hotel is delightfully over the top. Pictures of stars who have visited line the walls – and you'll even spot some royalty in those photos too. Decorated opulently and with world class service, this is a nod back to the glamorous days of old.
Don't forget your travel insurance
As well as a great hotel to stay in, some insurance for your trip is essential. Our worldwide travel insurance will ensure that your time in Rio goes as smoothly as possible. From loss of property to medical treatment, this is a policy that will keep you covered whether you're watching an event at the Games or lounging by the pool.
You'll have to be quick
Rio has had its fair share of publicity in recent years, what with hosting the World Cup in 2014. This has cemented its reputation as a world-class destination, attracting both sports fans and holidaymakers alike. With so much going on in the city, a hotel room in Rio promises to be the most sought-after ticket in town come 2016.
Image Credit: https://en.wikipedia.org/wiki/2016_Summer_Olympics