70% Off Greek Holidays – But Expect Cash And Food Shortages
Discounted Greek Holidays Available, But At What Cost?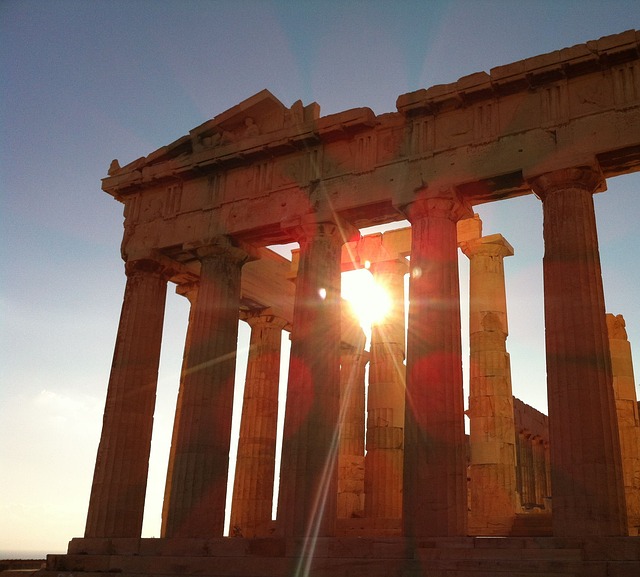 Bargains and holidays; two things guaranteed to send the Great British public into a state of excitement. Combine the two and the vast majority of Brits will find themselves in hog heaven!
That's the situation right now as dozens of travel operators slash prices for their unsold Greek holidays whilst apartments, hotels and villas remain empty in what would typically be peak season. The hope is that, by offering discounts of up to 70%, they can attract British tourists back to this part of southeast Europe after the tumultuous events seen there over recent weeks and months.
Economic Crisis
Monday's announcement aimed at resolving the country's debt crisis and keep Greece in the Eurozone has done little to change to situation on the ground. Banks are still closed and an air of tension prevails over what was once one of the friendliest places in Europe.
Business, too, is at a standstill throughout much of the country as the government-enforced limits on money transfers take their toll. Unemployment has hit 26% and living standards are worsening for residents there, many of which are left without healthcare.
Further austerity measures are being put in place in order for the Greek government to receive the €86bn loan promised by the EU. It was these measures that the Greek people recently voted against so, understandably, feelings are running high.
Food And Medical Supplies Already In Short Supply
Shortages across the country are being reported and the banks are likely to remain closed for another month according to some experts. Hospitals are struggling to maintain supply levels and, in some areas, mothers are finding it difficult to feed their children.
Tourists, too, are affected. The president of Athens Chamber of Commerce, Constantine Michalos, hinted recently that anyone visiting the country would find it hard to obtain even basic goods and that shops would begin to close if the banks do not reopen their doors.
Mr Michalos told the BBC's Today programme, "We are not in the position, although we may have funds in our accounts, to actually import goods and the major worry here is with basic sectors of the economy such as food and pharmaceuticals."
Should You Take The Risk?
Price cuts in the region of 70% will prove to be extremely tempting for many, but it is extremely important that you are fully aware of the problems you may face if you decide to travel to Greece. European holiday insurance will cover you against accidents, healthcare and lost belongings, but it will not cover you against a cash or food shortage spoiling your holiday.
Keeping a close eye on the Foreign and Commonwealth Office's website will give you the latest travel advice for the country and allow you to make an informed decision on whether or not you should make the trip at all. It is incredibly important to find out as much as you can about the current situation before committing to any deals, regardless of how good they may seem.
Your safety is the most important thing to keep in mind. A cheap holiday may be appealing, but taking an overall view of the situation before leaping in is probably the most prudent advice at the present time.
Image Credit: Pixabay.com