Beach Holidays Are Back! EasyJet Reports Demand For Sun And Sand
Why Beach Holidays Are Back, Back, Back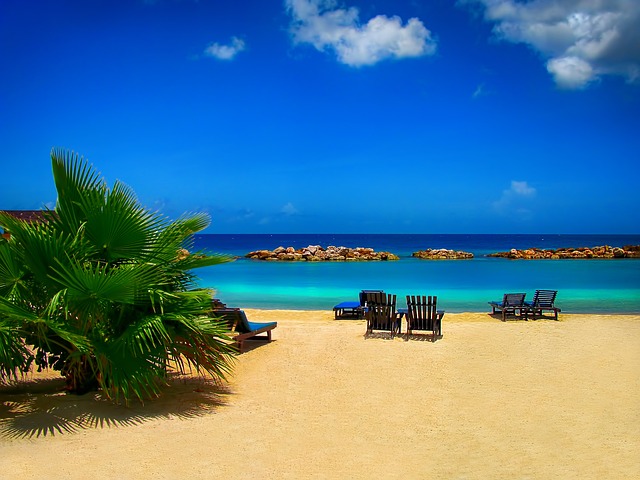 For some of us the beach holiday never went away, but many UK travellers have been opting for a different type of holiday of late. City breaks and adventure holidays have seen a dramatic increase over the last decade, and the beach holiday looked as though it was going to be left behind.
However, the economy airline EasyJet has recently reported quarterly revenues far better than what they were expecting, and they are putting this down to unusually high demand for beach holiday travel. EasyJet is now expected to report pre-tax profits in the region of £640m for the year to September 30th, a jump up from the £581m they reported last year.
Why Beach Holidays Are Back In Vogue
After years of increased demand for alternative travel options, the humble beach holiday is finally seeing somewhat of a renaissance with British tourists flocking to popular destinations across Europe. The move back to a holiday full of sea and sand is largely being put down to a need for those with highly stressful lifestyles to grab a chance to relax.
While city breaks and adventure holidays still have their place, many are now seeing the benefit of a couple of weeks away in the sun. Plenty of us have returned from an alternative holiday only to feel as though we need another holiday to get over it! There are no such worries with a holiday by the sea. No itinerary, no plans, just good old-fashioned relaxation.
What Are The Benefits Of A Beach Holiday?
Aside from the relaxing atmosphere and the chance for some much-needed R and R, there are other reasons to consider a beach holiday:
The Sea – Swimming in the sea can revitalise our bodies without putting too much strain on the heart, and the salt water can help our skin too. The sea can help to tone and firm our skin, making us feel younger and fresher, and the cold water can help with blood circulation and even reduce water retention.
The Sand – Having the sand between our toes not only feels good; it can also help keep our feet in great nick too. Simply walking along the beach barefooted will help to remove dead skin on the soles of our feet. Sand is a natural exfoliator and wiggling your toes through it each day for a couple of weeks can have your pinkies looking better than ever.
The Food – As you'll be by the sea, there will be no shortage of seafood on offer. All seafood is low in fat when cooked in the right way and oily fish is a great way to get those essential Omega-3 fatty acids that our hearts need to stay healthy.
Unfortunately, the food served at beach resorts is not prepared as hygienically as we are used to at home, but Spain travel insurance will look after you should you fall foul of a dodgy prawn. However, with tourists becoming more and more discerning, food poisoning is now almost a thing of the past.
When it's laid out like this it is all the more surprising that we ever strayed away from the beach holiday in the first place. So, pack your best bikini and head off to a fortnight of relaxing in the sun – your body will thank you for it.
Image Credit: Pixabay.com