5 Tips For Holidaymakers Travelling With Arthritis
Everything You Need To Know About Going Abroad With Arthritis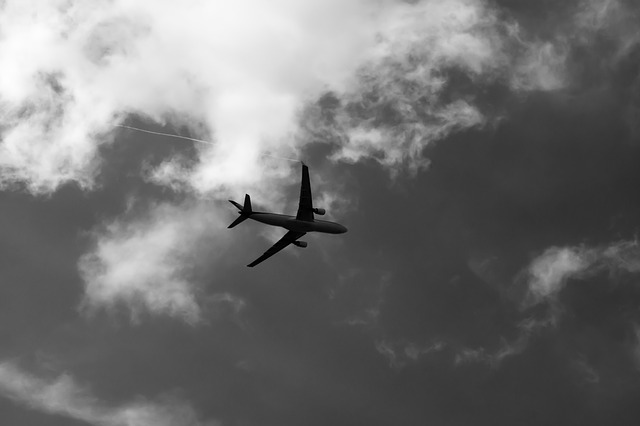 Travelling with arthritis needn't be difficult. Make sure you're prepared for your holiday with our top tips.
Arthritis and other types of musculoskeletal pain affect around ten million people in the United Kingdom. Contrary to popular belief, joint pain is not confined to the over-sixties. Around fifteen thousand arthritis sufferers are aged under eighteen.
Despite the sometimes debilitating condition of arthritis, sufferers should not be put off from enjoying normal activities, like day outs or holidaying. Spending time with loved ones, having a trip to look forward to and taking a break from day-to-day life is something we should all be able to enjoy.
However, there are some factors that should be taken into consideration. Read on to learn our top five tips to make sure your holiday goes to plan.
Check Your Hotel Facilities
Before you commit yourself to a booking, check your hotel facilities and the proximity of surrounding restaurants and leisure zones. Where is your hotel situated? Many hotels and holiday accommodation abroad are located in areas that are difficult to reach on foot, even for fit and able-bodied people. Read reviews and speak to your travel agent so you can make sure your needs are met.
Look for hotels that provide heated swimming pools, ramps in place of steps, telephones in rooms and handrails in the bathroom. If you need to keep your medication cool, you will need to find rooms with refrigerators too.
Booking out of the school holidays will go someway to ensuring your holiday destination is slightly quieter too.
Choose The Right Insurance
Even if you're holidaying in the same country, you need to make sure your travel insurance covers your condition, whether that's psoriatic arthritis, rheumatoid arthritis or osteoarthritis. Travel insurance for arthritis isn't as expensive as you might think and will reassure you that you will be covered during your trip.
Anyone with a pre-existing medical condition really should take out travel insurance before they go away. Studies have revealed that one in twenty people do not to declare their pre-existing medical condition when taking out their insurance. Needless to say, this is hugely reckless and could result in large costs should the worst happen. It's always better to be prepared, so you can enjoy your holiday with complete peace of mind.
Consider The Climate
Although there is no scientific evidence to suggest that weather affects joint pain, warmer temperatures are often the preferable choice for those with arthritis. Hotter temperatures allow you to enjoy outside activities, such as swimming in the pool or the sea. This can provide relief from joint pain and is a great way to exercise without putting too much stress on your body.
If the weather is looking favourable in your destination, bear in mind that your medication might make you more sensitive in the sun. Speak to your doctor and follow their advice about protecting your skin in the sun.
As always, remember to keep hydrated. It's unsafe to drink tap water in some countries, so always keep some change on you so you can purchase bottled water if necessary.
Travel Smart
Carefully consider your travel options will reduce stress on your trip. For example, booking a mid-week flight will reduce airport queuing time and requesting an aisle seat or extra legroom on the plane will make the duration of your flight more comfortable.
Medications should be kept together in a clear zip-locked bag. Make sure they are labelled clearly and are secured for travelling. Increased security at airports means that there are strict rules regarding what medicines you can and cannot carry on-board. Check with your airline and the Department of Transport, who will be able to provide you with up to date details.
If you've had any metal joint implants, airport security can prove tricky to get through. A letter from your doctor will help, but most airports will have a swift and efficient procedure for dealing with passengers with metal implants.
You can also reduce the need for rummaging for tickets and passports by keeping all documents together in a folder. Depending on how organised you are, you may already do this!
Keep Comfort In Mind
First and foremost, when it comes to travelling with arthritis: pack light. Your joints will thank you for it. Opt for a bag with wheels or a carry-on with wide, padded shoulder straps.
Choose loose-fitting clothes that can be mixed and matched to provide a range of outfits. Be wary of buying brand new shoes before your trip. It's much better to pack older, but trusted shoes, than something you've taken a chance on. Breathable trainers are a great option as they are comfortable and provide grip.
Don't forget to leave room for packing lifestyle aids, such as portable blow-up toilet seats, eating utensils and walking sticks. Even if you think you won't need them, it's better to be safe than sorry.
With the right preparation, there is no reason why your holiday shouldn't go without a hitch. Just remember to be kind to your body, do not push yourself and keep you plans flexible. You know your body better than anyone else, so if you're not comfortable doing something, don't do it. Don't be afraid to ask for help at any stage of your trip. Airports will be able to provide motorised assistance and quality hotels will be more than happy to take bags to your room.
Most of all though, take it easy and enjoy your break. After all, isn't that what holidays are all about?
Image Credit: www.pixabay.com