Holidaymakers forced to wait three hours at airport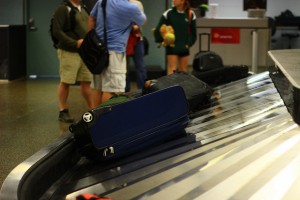 More than 100 were left incredibly frustrated after there was a lengthy delay to collect their luggage, also being told that they could not leave the airport until being reunited with their belongings from the hold.
The distressing incident took place at Birmingham Airport and affected those who had been returning from a holiday in Cyprus. After their plane landed on Monday morning at 1am, their suitcases did not become available through the carousel until 4am, meaning that the 100 or so passengers on board were forced to wait while the situation was resolved.
It's situations like these that highlight the overwhelming importance of booking over 60s travel insurance in good time before your flight, meaning that you will be financially protected against any issues which could affect your holiday. Among the common benefits, many packages include cover against missed departures, holiday cancellation and personal liability.
Passengers left stranded
Among those affected were Carl and Emma Macdonald, who had spent over £3,000 on a dream two-week holiday to Cyprus with their two young daughters. Their nightmare journey back began after Thomson – the holiday provider they had booked the original journey home with – told them the flight was overbooked, resulting in them being forced to fly home on a Monarch Airlines flight instead.
After the four-and-a-half hour flight on the Monarch Airlines flight, they were waiting at the luggage carousel shortly after 1am and were looking forward to quickly collecting their bags and getting home to bed. They waited patiently until the bags arrived some three hours later. Despite only living five minutes away, staff at the airport informed them that they could not go home and pick up their bags later.
For those the passengers that booked comprehensive single trip travel insurance to Cyprus for their holiday, they could wait knowing that they would be financially protected should anything go wrong.
Image Credit: Bradley Gordon (Flickr.com)