British holidaymakers are culture vultures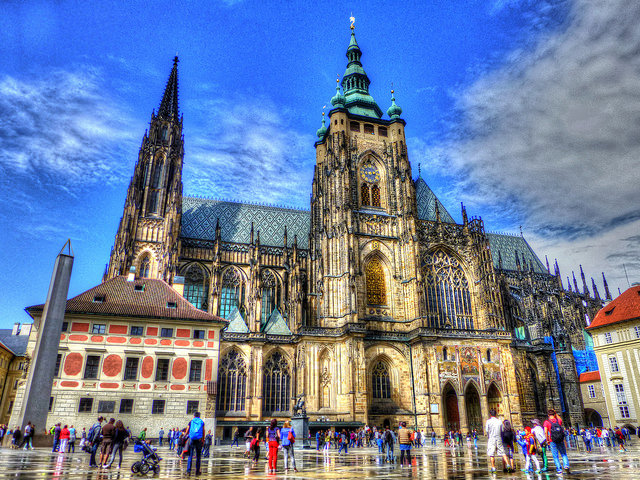 Research by Homestay.com, an online booking platform for travel accommodation, has revealed that British holidaymakers are not the boozy tourists they were once perceived and are now culture vultures.
Millions of British holidaymakers get single cover insurance and travel abroad every year and the recent survey conducted by the website revealed that UK tourists are more adventurous when it comes to local history and cuisine than ever before.
Three-quarters of the survey's respondents said they wanted to learn 15 phrases in a foreign language whilst abroad and that Brits on average wanted to try six local dishes or drinks during their holiday.
Brits want to learn about local customs
The study also found that 40 per cent of those asked revealed that they want to learn more about local people and customs in the country they are visiting this year, whilst only 14 per cent of respondents said that they would rather befriend a fellow Brit during their holiday than someone from another country.
The results of the Homestay.com study also highlighted that over two-thirds of holidaymakers from the UK feel it is important to learn about the local culture of the country they are visiting.
This is highlighted by the fact that the average British holidaymaker wanted to visit at least five local attractions during their holiday abroad and that 70 per cent want to travel home with a better understanding of the destinations that they have travelled to.
Out of the 2,000 British adults that were polled as part of the survey only 9 per cent said they preferred to stay by their hotel's pool and catch a tan. Surprisingly, 40 per cent of those polled said they were not concerned about their tan when on holiday.
The survey also discovered that once people have ordered annual holiday insurance and decided where they are going to go on holiday the average summer holiday lasts for 10 days.
Speaking to the Daily Mail, Alan Clarke, Chief Executive for Homestay.com, said, "Millions of Brits now want to explore the country they're visiting and really learn about their destination, as opposed to just lounging by the pool and topping up their tans."
Image Credit: Travel via Italy (flcikr.com)