Take A Holiday Of A Lifetime With A Pension Release
Retirees Cash In After Changes To Pension Rules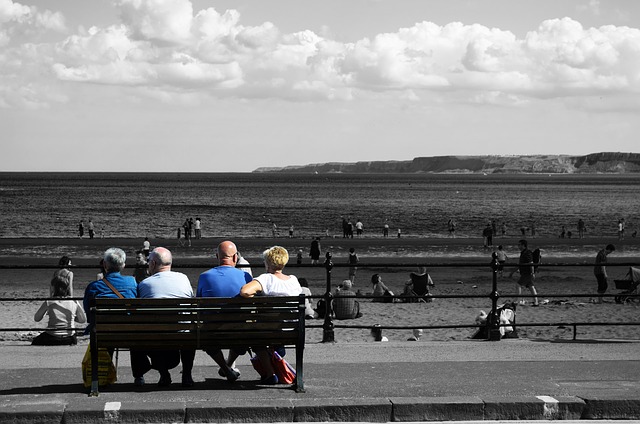 Recent changes to pension regulations made by the government mean that millions of new retirees will be able to get their hands on their pension funds early and do with the cash what they like. Anyone over 55 years of age can now access their pension pot, and many of those taking advantage of this offer are heading for sunnier climes.
A staggering one in five pensioners have already cashed in their pensions and spent the money on a trip overseas, according to the Association of British Travel Agents (ABTA). Investment firm Hargreaves Lansdown has also estimated that somewhere in the region of £186 million will be spent on holidays by retirees under the new pension rules.
Some of those surveyed stated that they would use the cash for a simple one or two week break, but 60% said that they intended to take money from their pension fund in order to have a holiday of a lifetime.
Where Are They Headed?
Of those who were surveyed about their holiday destination, 38 per cent somewhat surprisingly said Europe was their number one choice for their holiday of a lifetime. North America was a close second with 22%, followed by Australasia (17%) and Asia (10%). Africa and South America were the least popular travel destinations with only 7% and 6% respectively.
How The New Rules Work
Under the old rules, anyone over 55 who wished to withdraw money from their pension fund was charged 55 per cent in tax if they withdrew everything from the pot. With the new ruling firmly in place, pensioners can now take out their money with a quarter of the total tax-free.
The remaining three quarters would only be charged at the marginal rate, but Hargreaves Lansdown warn that many will still face fairly hefty taxation should they chose to withdraw the whole pot in one lump sum. They estimate that those who chose to make such a withdrawal will be handing a £1.6 billion tax windfall to the UK treasury.
Retirees who fall into the basic tax rate may find themselves placed into the higher rate bracket if they chose to make a considerable withdrawal. This means a jump from 20% to 40% in tax, so pensioners are being warned to think very carefully before jumping into any decisions.
Planning Is Vital
A concern for many is the fact that pensioners may be leaving themselves short if they make rash decisions regarding their pension funds. The government has recently introduced a free service called Pension Wise in order to help those in or approaching retirement plan ahead.
The impartial guidance is offered either face to face or over the phone and it is hoped that the advice given will prevent pensioners from falling foul of the trend to withdraw all of their funds.
While taking out single trip travel insurance will help with any problems you may face whilst you are away, careful thought still needs to be given to how you will survive without your pension when you return.
Image Credit: Pixabay.com