Why Going on Holiday on Your Own could be Exactly What the Doctor Ordered
There's no doubt that holidays are good for you – there's even medical evidence to prove it. A decent holiday can improve the mind, body and spirit along with being fun and maybe broadening the mind. But what about who you go with, or indeed, if you holiday with anyone at all?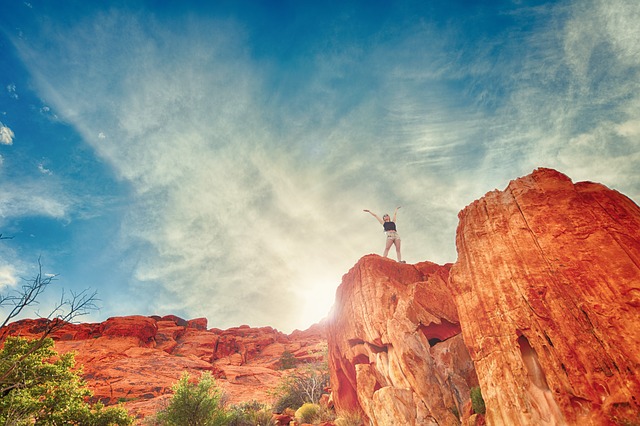 Holidaying alone
There are more and more people holidaying on their own. The rise of the single person has something to do with it, and the holiday industry has woken up to the fact that here is a market that should be catered for.
Unfortunately, there are still many examples of package holidays, hotels and other places to stay charging the dreaded 'single room supplement', but it is possible for the single traveller to find a holiday and not be financially penalised for holidaying alone. A simple online search will reveal a selection of single person deals and holiday companies who cater for the single holiday maker.
The benefits of holidaying alone
There can be tensions and friction when holidaying with others. With family there can be arguments about what everyone chooses to do – this might even be the case before anything is actually booked as everyone squabbles about the type of holiday they'd like and then where to go.
Holidaying with friends can be great fun, but again tensions can build when everyone's deciding what to do. There's the possibility of people being on differing financial budgets which might cause awkwardness in terms of deciding where to eat and what to do.
Holidaying alone removes all of the above and the related stress. The single holiday maker can book exactly the type of holiday they'd like, doing what they like when they like.
In so doing, all the usual benefits of taking a relaxing holiday can be enjoyed. Some of the medically-proven benefits include:
Healthy eating – there's more likelihood of eating healthily as there is more time to choose the right food, and some cuisines – Mediterranean for example – are very healthy as they contain plenty of vegetables, fish and fruit.
Losing weight – even natural holiday activities like walking more, coupled with healthy eating, may see some pounds being shed. Little things like getting into the habit of walking down to the beach or into the local village, rather than jumping in the car like at home all help.
Exercise – as with 'losing weight' above, good exercise can be taken in 'natural' ways. For example, a long walk or even a light jog on the beach can give a good cardiovascular workout and strengthen ankle and leg muscles.
Swimming is excellent exercise, as is general water-related activities, such as water aerobics. Games like beach volleyball can, along with the activities above, provide a beneficial exercise regime while away.
Catching up on sleep – many people are amazed at how much sleep they take on holiday to compensate for the frequently inadequate amounts taken back home. By catching up on sleep, the body gets more chance to repair and rejuvenate which all helps the feeling of well-being a good holiday can engender.
Relaxation – the general relaxation on the right type of holiday generally acts as a de-stressor, and the sound of water – waves lapping and maybe small streams gurgling – soothes the mind and aids relaxation.
Sun – while too much sunlight can be dangerous, there's no doubt natural sunshine has many benefits. The body's levels of vitamin D increase which helps the immune system amongst other things. There's also the general 'feel good' factor of sunshine and blue skies that all helps to sooth and relax.
Social contact – even when holidaying alone, there's likely to be opportunities to socialise. You may have booked on a singles' holiday, in which case there will be your fellow travellers and times where you can choose to meet up for the odd trip or some meals.
There's also the chance when travelling alone to meet people you may not otherwise meet if holidaying with others. The beauty of holidaying alone is that you can choose and control how sociable you want to be – and meeting a new friend or two can add another dimension to your holiday.
Practicalities
As mentioned earlier, there are more and more holiday companies catering for the single holiday maker, so finding a suitable break that won't add punitive single traveller add-on fees shouldn't be too difficult. Otherwise, booking flights (if not a package holiday), car hire and insurance is the same as it would be when travelling with others.
You may have an annual travel insurance policy so can use that, or choose from various suitable single trip travel insurance policies, depending on where you're going.
Above all, don't let the possibility of not having anyone to go away with stop you from enjoying the undoubted benefits of a holiday that suits you.
Image Credit: Pixabay.com