The highest risk holiday destinations in the world revealed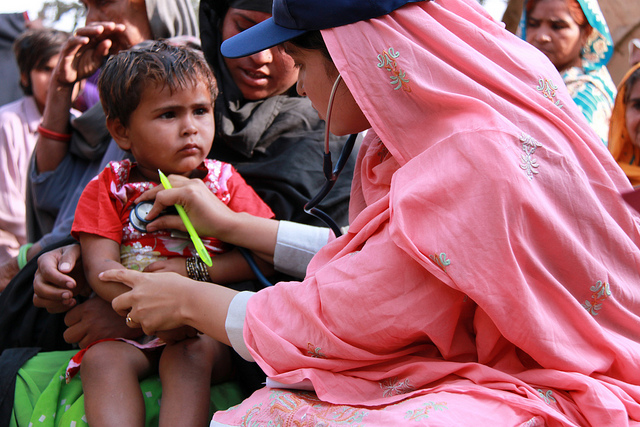 Unfortunately almost everyone falls ill whilst on holiday at some point in their lives and now new research has revealed the holiday destinations where travellers are most at risk of falling ill or suffering injury.
Holidaymakers can be prepared no matter what age as there are specialist elderly travel insurance policies and pre-existing medical travel insurance policies that can be bought as well as purchasing all different types of medicines from pharmacies.
But despite these precautions there is only so much travellers can do to prevent illness and this is why the health organisation, International SOS, has published a map that points out the countries that have the highest risk of people falling ill or being involved in an accident.
Countries ranked by standard of healthcare
The study, which examined the standard of healthcare in each country, grouped holiday destinations into five different groups – low, medium, high, extreme and large risk.
Unsurprisingly low risk countries for Brits to travel to included Australia, France, Italy, Spain, Portugal, Greece, Japan, Scandinavia and the USA as all the destinations have excellent medical care throughout the country as well as boasting a range of specialist care units.
Medium risk destinations included countries such as Croatia, Cyprus, Morocco, Mexico, Thailand, Turkey, Peru and Chile as although the majority of healthcare providers in the country are of a high standard there are some areas that offer a lower standard of care. These countries do carry a slight risk of contracting a water-borne disease as well.
High risk destinations include Algeria, Cuba, Cambodia, Sri Lanka and Egypt as these destinations have limited medical capabilities and emergency services are basic. Infectious diseases such as typhoid and cholera could also be a threat to holidaymakers.
Extreme risk holiday destinations include Gambia, North Korea, Madagascar and Zimbabwe as these countries healthcare systems are over-taxed and in some cases non-existent. Many prescription drugs are often not available and food and water-borne diseases are prevalent across the countries.
Large risk destinations include the likes of Argentina, Brazil, China, Kenya and Russia as although medical care is sufficient in large cities there is limited medical care services in other parts of the countries.
This shows holidaymakers the importance of getting a type of travel insurance, such as multi trip insurance, before they jet off on their dream holiday.
To see the International SOS map in full, check out this article on BT.
Image Credit: DFID – UK Department for International Development (flickr.com)