Great Holiday Apps to download right now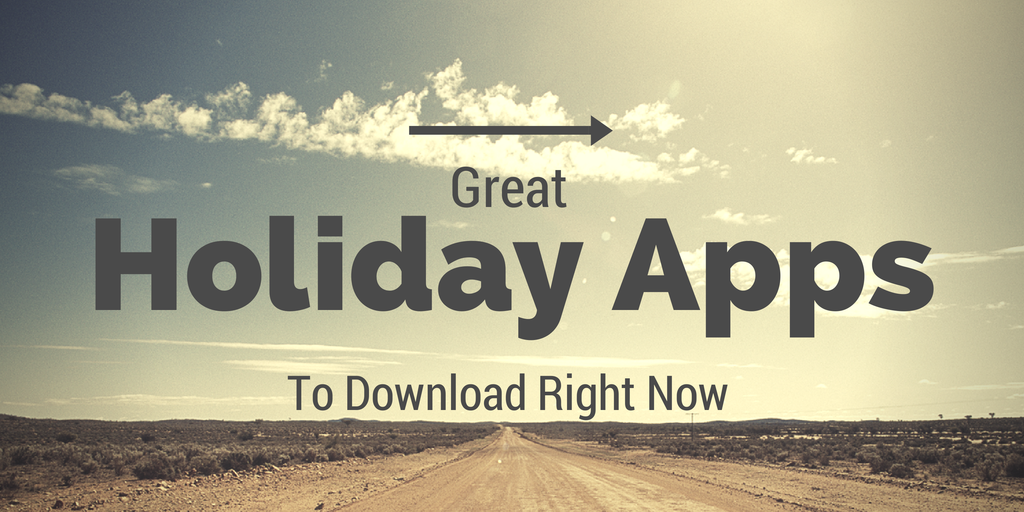 The digital age has completely changed the way we enjoy a holiday, with the use of mobile internet particularly enabling us to enhance our getaways like never before. With this in mind, here's our guide to some of the best mobile phone apps on the market that you can use on your holiday – some of which are available for free.
WeatherPro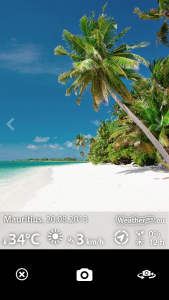 Although the usual summer holiday abroad never fails to disappoint when it comes to the weather, it can certainly dampen spirits if you find yourself suddenly sunbathing during a downpour of torrential rain.
Fortunately, WeatherPro is here to help you get prepared for whatever conditions Mother Nature has to throw at you. Covering over two million locations all over the world, WeatherPro isn't your everyday weather forecast app as it also features a UV Index, meaning that you have a better understanding of when to get out the Factor 50. There's also the innovative weather photo feature to help you show off to everyone at home what a great time you're having on holiday! Whether Australia, the USA, Asia or Africa, you can be sure that WeatherPro has your holiday covered. For more information, click here to visit their official website.
How about my phone?: WeatherPro is currently available to download for both iPhone and Android compatible smartphones.
Trip It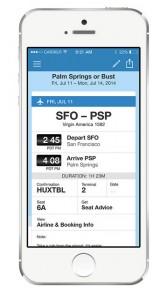 Because the summer holiday is such a relatively short experience, it's important to plan your holiday to ensure you can make the most of your getaway. This is exactly what the TripIt app has been designed for, serving as an all-in-one travel organiser to help the whole family maximise their time abroad. With TripIt, you can create your very own personal itinerary, which you can view on any device. You can also forward all confirmation emails to a dedicated email address to keep them safe and protected in one place.
With TripIt Pro, a paid-for service, you can also get real-time alerts for delays and cancellations, find alternative flights fast and even get notified when the seat you are after becomes available.
How about my phone?: TripIt is available all types of smartphone, including Blackberry, Windows Phone, iPhone and Android devices. 
Kabx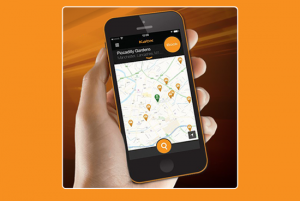 If you are taking a holiday in England, you will know just how difficult it can sometimes be to book a taxi – especially if you are in an unfamiliar city. Kabx looks to eradicate this problem for good, having recently launched in Manchester. An innovative service, all you have to do is request a cab from anywhere within the M60 and Kabx will be there to pick you up within just five minutes. With thousands of taxis ready to scramble, it means you can spend less time standing around waiting and more time enjoying your city break.
Their service is also 70 per cent cheaper than the standard black cab, meaning it could be of great help if you are planning a cost-effective city escape; the money you save could even be put towards purchasing travel insurance for short breaks. The Kabx community is steadily growing, and you can also benefit from their superb services in Birmingham, Derby, Dublin, Leeds and London.
How about my phone?: Kabx is available to download for free for all types of smartphone.
HearPlanet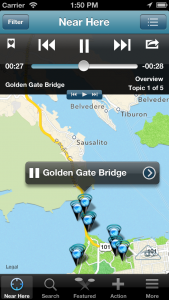 While we all love taking day trips on our holidays, many of us are put off the services of a guided tour because of the added costs. With HearPlanet, you will never need to pay for a guided tour again; it serves as your very own mobile guide – wherever you are in the world. Using the internet, HearPlanet tracks your location and then collates guides for landmarks and points of interest within your vicinity; all you have to do is click on the guide, plug in your earphones and begin your cultural education.
How about my phone?: It is currently available from App Store for both iPhones and iPads, and is free to download right now!
Packing Pro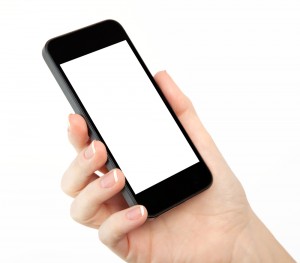 Another tool to help you prepare for your holiday in the best manner is Packing Pro, an app that makes a list of everything you will need for your getaway so nothing gets left behind. From calculating the overall weight of your camera memory cards and how many pairs of socks you will need to even helping your remember your over 50s travel insurance cover documents, it's the ultimate app to help you pack your suitcase efficiently.
How about my phone?: Packing Pro is available to download for both iPhone and iPad, and at a price of just £1.99, it is well worth the purchase to ensure nothing is forgotten.
Image Credit: WeatherPro, TripIt, Kabx, HearPlanet, Denys Prykhodov (Shutterstock.com)