Not a Fan Of Glastonbury? Here's Our Top 5 Music Festivals For The Over 50s
This Summer's Hottest Festival Destinations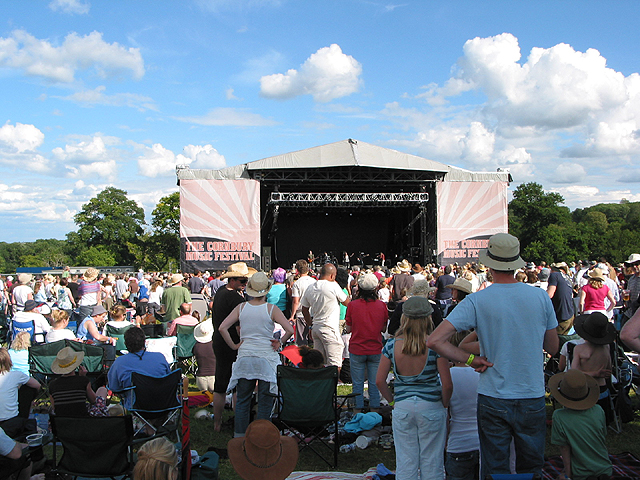 You don't have to be a teenager to enjoy a music festival – there are lots of great ones for the over 50s too.
Not only do the longer days herald the arrival of summer, they're also a reminder that festival season is upon us. While it is one of the world's best festivals, Glastonbury isn't the be all and end all for music lovers – especially those over 50. It may surprise you, but there are plenty of great festivals out there suitable for older people. To help you choose, we've picked five of our favourites.
Tips for first time festival goers
If you've never been to a festival before, you may be a little unsure about what to expect. Do a little research about the acts that are performing and find out what else is going on to get the most out of your time there. As well as keeping having a good time, you'll also want to think about some personal protection if you're travelling to a European festival. If you're jetting away for a sunny weekend of music, then some specialist over 50s travel insurance will give you complete peace of mind.
Cropredy
For a fun packed weekend this August, you can't get much better than Cropredy. Held in the stunning Oxfordshire countryside, it's laid back and welcomes music fans of all ages. You can camp on-site if you're feeling adventurous, although the local B&B's are great for those who don't want to give up home comforts. Acts this year include Fairport Convention, Emmylou Harris & Rodney Crowell and Level 42. With a weekend ticket costing just over a hundred pounds, it's great for those on a budget too.
Norwegian Wood
If you want to travel a little further afield, then why not give Norwegian Wood a go? This festival has been running since 1992, and sees the young and the young at heart enjoying the music together. Boasting huge headliners as well as small local bands, there really is something for everyone. Situated in Frognerbadet in Oslo, it draws crowds from all over the globe. This year, legend Patti Smith is set to headline, with acts such as Arcade Fire and Iggy Pop performing in previous years.
Henley
If you want to go to a festival that's a little different, then the Henley festival is perfect for you. The acts perform on a floating stage in the Thames – certainly a fresh twist on the standard festival format! It's definitely the most glamorous festival out there too, with a black tie dress code. As well as music, there are comedy shows and riverside walks, meaning that there's something for everyone. At the end of each evening there's a firework display too.
Cornbury
Cornbury is a festival that prides itself on its eccentric Englishness, describing the atmosphere as "a country fair with a rock'n'roll twist". Festival goers can expect to find farmer's markets and Morris dancing alongside performances from legends like Tom Jones. If you fancy giving 'glamping' a go, there are VIP camping packages available. As well as luxury camping in the stunning Oxfordshire countryside, there are plenty of relaxation therapies on offer too.
Loulé International Jazz Festival
If you want to combine a festival and a city break, then the Loulé International Jazz Festival could be perfect for you. Featuring the hottest names in jazz music, you'll also find performances from blues, pop-rock and classical artists. Set in the historic surroundings of Loulé, all the performances are held in the beautiful Cerca do Convento do Espírito Santo. There's also a beach nearby if you fancy sunbathing!
What's stopping you?
With such a great selection of festivals out there, you're sure to find one that is perfect for you. Age is nothing but a number, and there's nothing stopping you from having just as much fun as someone a few years younger than you. All five of our festival choices certainly beat sleeping in a muddy tent at Glastonbury, that's for sure!
Image Credit: Pixabay.com