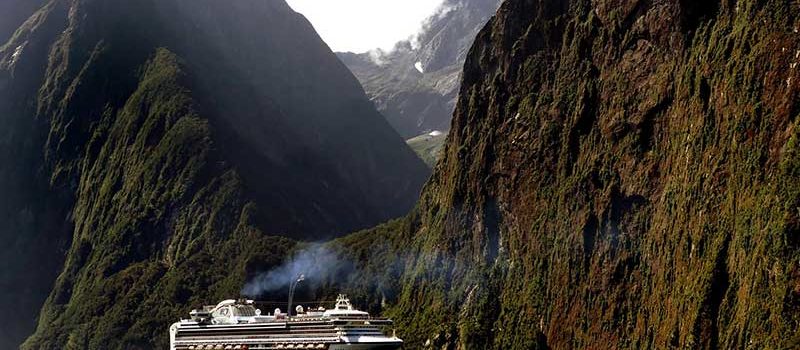 Free Up Some Money to Enjoy Your Retirement
Reforms that came into effect in 2015 give today's pensioners more choice than ever in how to use their pension funds for a better retirement.
After years of working hard and ploughing money into their pension plan, it hardly seems fair that so many people approaching retirement age are worrying about the pension crisis and how it might affect them.
However, it need not be bad news. Pension reforms that came into force in 2015 give increased freedom to unlock your pension and spend your hard-earned money the way you want to.
For some this might mean reinvesting in other ways that will produce better returns, such as the buy-to-let property market. Others decide to release just enough to do something they have always dreamed of. And top of the list for many is the idea of a world cruise.
There are a huge number of choices, and you might be surprised at just how affordable a luxury world cruise can be.
Cruise the World
A full World Cruise has always been considered one of the ultimate travel experiences, and Cunard remains the most famous provider. Their World Voyages take place on board one of their famous vessels, the Queen Elizabeth, The Queen Mary 2 and the Queen Victoria.
Each vessel sets sail in January and takes a different route, calling at 35-40 ports in 17-25 countries. If you think that 120 days on the high seas in the height of luxury sounds like a millionaire's dream, you might be surprised to hear that ticket prices start at just £13,800 for an inside stateroom – that works out at just £115 per day!
Of course, there are other providers too. For example, P&O offers a 100-night world cruise on the Arcadia that takes in the Caribbean, the USA West Coast, New Zealand, Australia, Singapore, India and North Africa to name but a few. Tickets on the Arcadia start at just over £10,000.
And even better value is Cruise and Maritime's Columbus, which sets sail in January 2018 from Tilbury in Essex on a 121 night cruise, with tickets starting at just £7,500.
If you would prefer to spread your money over several years, there are many great short no-fly cruises leaving the UK every year to choose from.
Other Cruises
Of course, it is not obligatory to cruise the world in one go, and for some it might not be practical to be away from home for 100 days or more. Many people choose a short Mediterranean cruise to start with, before embarking on something longer and further afield.
The benefit here is that you can go for as long as you want, and this option is suitable for all budgets. MSC cruises can provide a four-night tour of Italy and Spain for just £329 per person, including all meals, while even the Cunard nine-day cruise option is only a little over £600.
For something a little different, how about an Arctic cruise to experience the magic of the Northern Lights? Departures are typically from Oslo, so you would need to factor in flights too, but an average week-long voyage is around £850 per person.
Other destinations are limited only by your imagination – from fly/cruise deals to the Caribbean to iconic trips along the Nile or the Amazon, there really is something for everyone. Remember to take out some cruise cover before you leave. Bon voyage!