Forecast error for NYC angers local residents & holidaymakers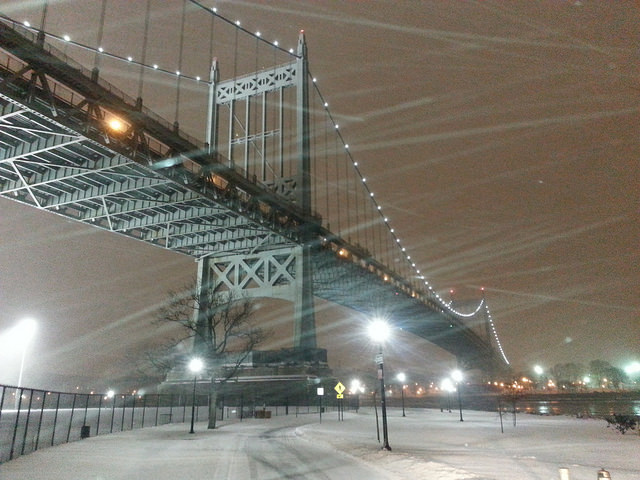 The historic snow storm that was expected to hit New York City and New Jersey failed to live up to its billing and forced the US National Weather Service (NWS) to admit its forecasts were wrong. 
The news that a record snow storm was set to affect New York City meant that the city's subway was suspended, all non-emergency vehicles were banned and flights in and out of the city were cancelled.
Now the holidaymakers who had booked annual multi trip travel insurance and were forced to cancel their planned holiday's to New York as well as local New Yorkers who were advised to stay indoors were left reeling when the predicted 90cm of snow that was forecast never arrived; instead the city was affected by just 13cm.
Weather models under the spotlight
Despite the NWS getting its weather forecast for New York wrong, the storm did dump heavy snow on Connecticut and Massachusetts, but now many are putting the weather models currently used to predict the weather under the spotlight.
Speaking to Fox News, Professor David Robinson, who is the New Jersey state climatologist at Rutgers University, said, "There were errors in the forecast and it was significant enough that it impacted the major metropolitan area in the country — therefore, there's going to be a lot of scrutiny.
"This is an imperfect science that is being done better than ever, but, occasionally, things aren't going to work as accurately as forecast."
The New York mayor, Bill de Blasio, was also forced to defend claims that he had overreacted to the weather warnings by implementing a car curfew in the city centre and by suspending the subway service for the first time in its history.
Despite yesterday's warning about the winter storm Juno not being as bad as predicted, there are still many blizzard warnings that remain along the coast from Long Island to Maine. In Massachusetts there are still major threats of flooding that has even seen some people evacuated from their homes along this coast.
Although the Juno winter storm is not as bad as first feared, air travel is still being disrupted across the north-east of the US and people who are flying to this area should certainly check any one trip travel insurance to ensure that they are covered for an event such as this.
Image Credit: Metropolitan Transportation Authority of the State of New York (flickr.com)