US plane forced to make emergency landing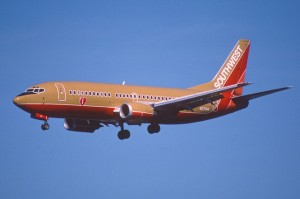 News has emerged of a plane having to make an emergency landing in America on Tuesday, with the 100 passengers on board vacating the cabin through the evacuation slides.
The plane involved was a Southwest Airlines flight travelling from Austin, Texas to Dallas. After the aircraft took off without any problems, smoke was detected in the cabin after less than half an hour of the plane being in the sky.
While it's an issue that would have caused huge disruption in terms of travel plans for those on board, those who booked comprehensive over 60s travel insurance cover would have been financially protected should the incident have further affected their itineraries.
Plane makes emergency landing at Austin Airport
In order to ensure safety for the cabin, the pilot declared an emergency and made a U-turn to land back at Austin-Bergstrom International Airport. The plane stopped on the tarmac because of a fire threat, and the inflatable slides were deployed to help the 107 passengers evacuate as quickly as possible. It was not allowed to taxi to the terminal because ground crews detected a hotspot on one of the plane's wings through the use of a thermal imaging camera.
No injuries were reported during the emergency landing or evacuation, with the passengers commending the pilot and flight crew for their professionalism in dealing with the matter. Those evacuated were placed on different flights to make the 50-minute trip to Dallas.
The plane has since been grounded while it undergoes a full technical and maintenance inspection, rectifying the problem to ensure that it doesn't happen again.
While millions of people enjoy entirely trouble-free flights around the world every year, it is still recommended that holidaymakers should book a yearly travel insurance package just in case issues do arise along the way.
Image Credit: Aero Icaruas (Flickr.com)