Study finds 'cheap' flight websites could cost more
Recent research has revealed the potential pitfalls of using discount websites to book flights, suggesting that doing so could even end up costing you more.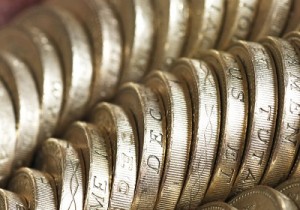 The investigation, which was highlighted in this article published by the Daily Mail, shows that while popular flight comparison websites claim to offer fantastic rates compared to going direct to the airline, the rate of taxes they charge means that it can very often be a more substantial price.
Look out for service fees and taxes
An example of this is an Easyjet flight from Stansted to Palma, with the overall price quoted on CheapOair of £55.60 noticeably less than the £61.98 quoted from going direct to Easyjet. However, after adding on taxes and other charges, the final price from CheapOair is actually £95.59 – over £33 more expensive than buying direct from the flight provider. The reason for these extra charges are said to be service fees and taxes.
It means that people could be paying substantially more for their flights than is necessary, money that could be used for other holiday necessaries such as over 60s travel insurance cover.
The higher rate passengers could be forced into paying is also shown by a flight from Gatwick to Malaga offered by Ebookers – another popular budget flight comparison site. While the initial quoted price of £119.98 would seem to offer the customer a saving, the eventual cost comes to £147.64, actually £20.16 more than you would pay through contacting Easyjet directly.
In light of these findings, the Civil Aviation Authority is currently conducting an investigation into the fluctuations in price on price comparison websites.
It shows exactly why people should conduct thorough research into their holiday plans before setting off, ensuring they get the best possible price on everything from medical travel insurance policies to, in this very case, flights.
Image Credit: Thelmalni (Shutterstock.com)