For some, going on holiday is about rest and relaxation. For others, it's all about discovering the next adventure!
But how on earth do you find adventure in a new place? Luckily, it's not as tricky as you might think – we've put some ideas together to help you on your way.
Here are eight easy ways to make your next holiday even more memorable.
1. Say 'yes' (safely)
2. Live like the locals
3. Must-sees aren't the be-alls
4. Getting there, and getting around
5. Choose carefully, or follow your curiosity
6. What about backpacking?
7. Focus on nature
8. Solo travel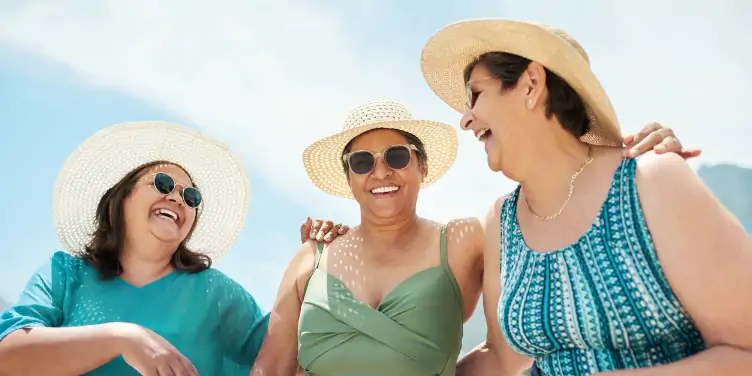 1. Say 'yes' (safely)
A big part of having an adventure is to try new things, which is where saying 'yes' comes in.
Of course, this is something that you need to do safely and in the right environment – it goes without saying that common sense goes a long way!
But you can still say yes to things that you might usually be a little apprehensive about. Pushing yourself out of your comfort zone is where you can truly come alive.
Saying yes doesn't have to be a scary commitment. Next time your friend asks if you want to try an activity or to go to a country that isn't your usual holiday destination, just say yes…
2. Live like the locals
Many of the world's greatest destinations have become overrun with tourist-traps. Every single one of these would have started as authentic attractions but have now become home to souvenir shops and chain restaurants.
Conventional tourist sites are a great way to dip your toe into local culture. But, the best way to get to the heart of a country is to live as the locals do.
There's no better way to get a true feel for a place than to live like the locals, and taking that philosophy with you will help you seek even more adventure than ever before.
So, if you see a restaurant full of locals, eat there! If everyone takes public transport, walks, or cycles, follow suit!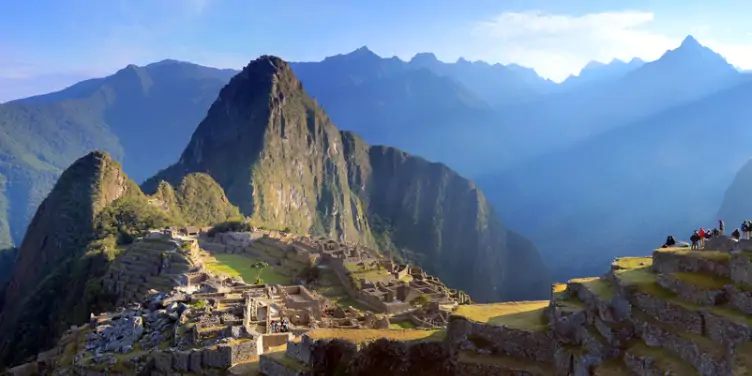 3. Must-sees aren't the be-alls
We're not here to say that all of the 'must-sees' need to be struck from your bucket list this very second. Far from it.
Some of them really are a sight to be seen! The magic of places like Machu Picchu in Peru and Petra in Jordan simply can't be missed.
The secret is there's so much more to see than what a destination is most famous for ,including when it's home to one of the seven wonders of the world.
So, take inspiration from those must-see articles, but also do your own research. And most importantly, chat to the locals and seek out local tour guides. You're sure to find more adventure this way.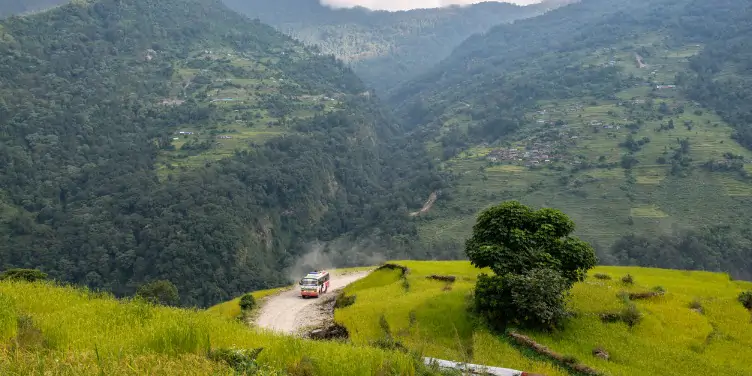 4. Getting there, and getting around
There are a number of ways to change how you travel to mix things up and even make them better! 
The beauty of travelling a little differently when you're on holiday is that it can help you have a more authentic experience, and can lead to unexpected adventures.
Take this as an example. One of our travel writers recently travelled to Nepal and speaks about how much more vibrant the local buses are compared to tourist coaches. One may come with aircon, but the other has fresh watermelon vendors onboard – you don't see that every day!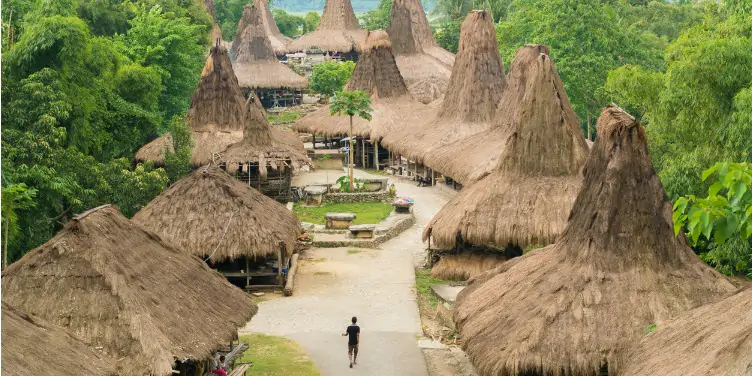 5. Choose carefully, or follow your curiosity
There are two surefire ways to find more adventure when you're choosing a destination. You can either be very measured in your approach or throw caution to the wind.
So, what if you swap popular Bali with somewhere less touristy like Sumba, Indonesia? Sure, there may be fewer hotels and restaurants catering to western tastes but that's what adventure is all about!
On the other hand, is there somewhere you've always wanted to learn more about?  Now's the time to set the wheels in motion and follow your nose to more adventure.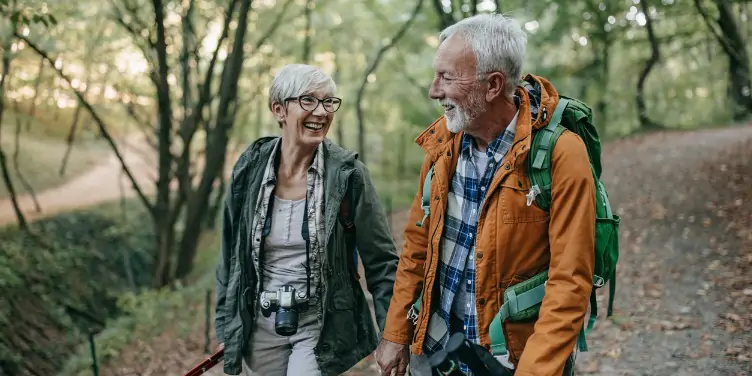 6. What about backpacking?
Pack light, pack right, as they say.
Adventure is all about trying new things and pushing yourself, which is where backpacking comes in perfectly. It's a little out there, but it can be as comfortable as you want. 
The philosophy of backpacking is just to keep things simple: one backpack with everything you need for your adventure.
You can camp, or you can stay in hotels or hostels. You can live off the land or you can indulge in luxuries and paid-for experiences.
The goal is to focus on being present and enjoying experiences, and you can tailor your backpacking adventure to exactly how you want it.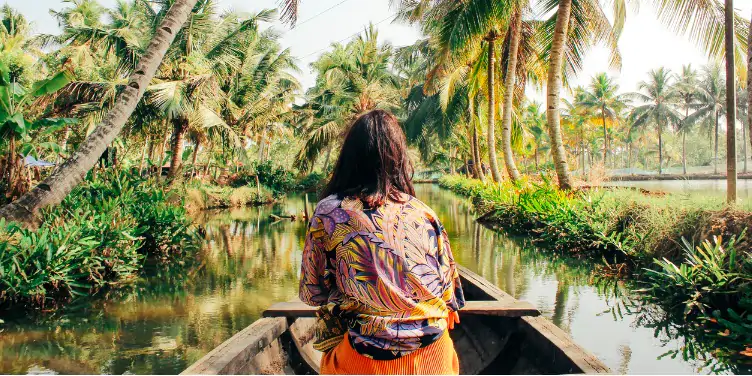 7. Focus on nature
Have you noticed a running theme throughout these steps? It's all about simplifying things and moving away from experiences that feel too forced.
Nature is always there, the beauty is there's so much wonder and awe to find in the natural world.
So how about trying to reconnect with nature on your holiday? Spend more time outside, whether that's day trips, long excursions, or sleeping beneath the stars – it's where adventure is waiting to be found.
8. Solo travel
Solo travel can be daunting for some, but it can be safe, liberating and full of adventure.
You'll often find excitement hiding on the other side of nerves – sometimes all you need is to take the leap.
Solo travel is taking that leap. It can be intimidating for the most confident of people. But you can channel those butterflies into your next adventure!
So, research your destination before you go, try not to spend too much time alone at night, don't be flash with money/valuables. Things like this will help you stay and feel safe on your solo adventure.
Ready to spread your wings?
After a couple of years of being cooped up, many of us are ready to discover pastures new.
With these eight tips, you might find adventure on your next trip in ways that you never thought possible, making emories that last a lifetime.
Before you set off, don't forget to take out travel insurance. It'll be there if the unexpected happens, so you can focus on having your very best adventure.