Families fall ill at Algarve holiday resort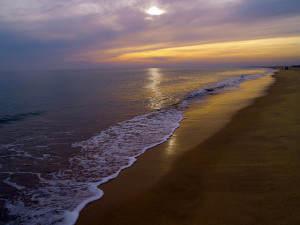 Dozens of British holidaymakers are filing for compensation against a holiday tour operator after they claim to have contracted stomach bugs and skin rashes at a Portuguese holiday resort.
In a development that is sure to make people think twice about not taking out travel insurance packages for over 60s on their holidays, the tourists claim to have suffered severe gastric illnesses while staying at the Holiday Village Algarve resort last May. Among the symptoms were diarrhoea, stomach aches and fever, problems that they certainly wouldn't have expected during their stay at the all-inclusive hotel operated by First Choice.
It has been claimed that the hotel's cleaning standards were very poor, with guests finding mould around the placemats in the restaurants, uncovered food and dinner tables covered with birds.
Two-year old Hospitalised after holiday
One family that were affected by the hygiene standards included the Andrews family from Derby, with Sarah, her husband Robert and their two children developing symptoms of illness and rashes during their stay. The symptoms got so bad for their two-year old son that he had to be taken to a GP when they arrived home in Britain, with the doctor eventually confirming that he had contracted gastroenteritis.
Law firm Your Holiday Claims have said that they have experienced people queueing to complete sickness forms after their stay at the complex. They added that they have been contacted by 28 holidaymakers who are looking to pursue compensation claims against First Choice
In a statement from First Choice, they confirmed that a small number of customers have reported that they became ill at the resort in May 2013, and apologised for this. They also reassured customers that the resort is still very popular, and that 96 per cent people who stayed in the period rated their experience as either good or excellent.
While similar incidences are unlikely to take place on your holiday, it is still recommended that all travellers take out full travel insurance for medical conditions prior to their journey – ensuring complete peace of mind should anything go wrong.
Image Credit: Rui Ornelas (Flickr.com)