Ask the Experts: How best to Pack your Suitcase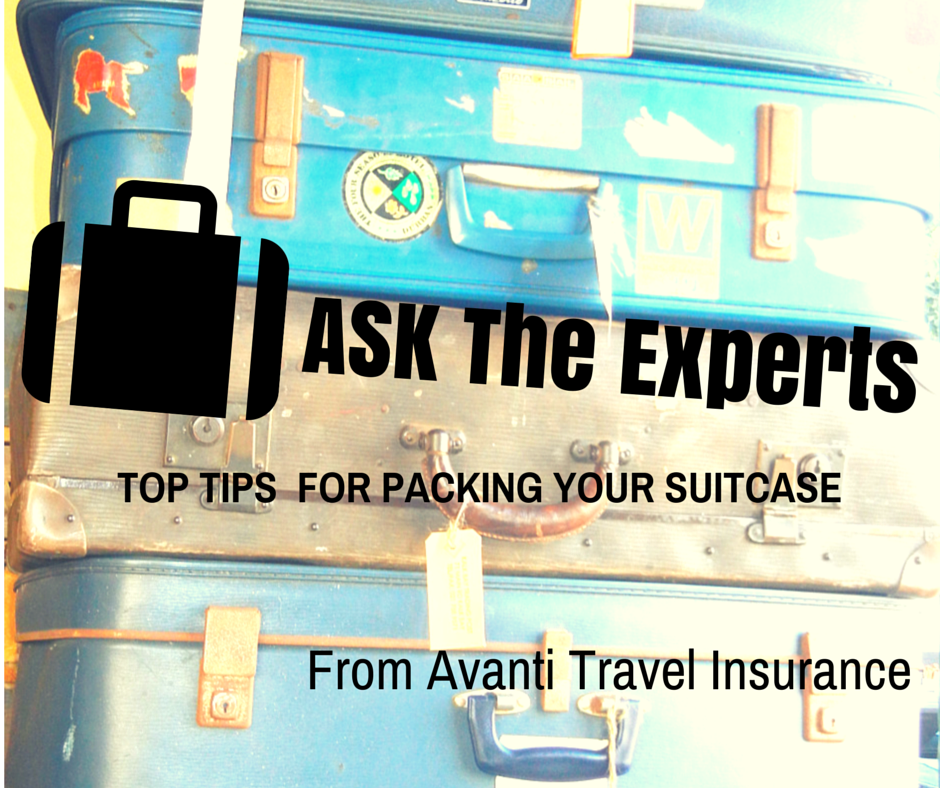 Our Ask the Experts pages have been a great success so far, with the views of seasoned travellers helping to make the experiences of our customers all the more enjoyable. With this in mind we will move on to our next in the series, one which centres on the endless configurations of packing the suitcase. While we make purchasing travel insurance for single trips an absolute breeze, arranging the holiday suitcase isn't something we're as good at, so it's great that our experts were on hand to help us out.
Boomerland Travel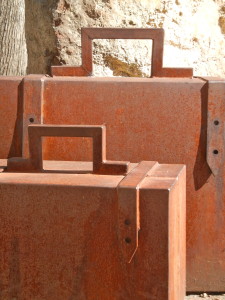 Les, from Boomerland Travel Tips, has been using the same method for more than 30 years. As well as using good quality luggage, they keep a master packing list that they adjust according to the type of trip:
"Packing a perfect suitcase is a bit like creating your favourite recipe – it needs tweaking – depending on your destination and what you plan to do when you get there.
"We keep a master packing list, used year in, year out – making adjustments depending on the
season and our next port of call. We try to place the same items in the same place for each trip, that
way, items are easier to find if we are touring and unable to unpack completely.
"We're fans of the layering technique, with a combination of rolling and folding. Begin with heavy items on the bottom like shoes, jeans and your toiletries bag (which experience tells us is best warped in a plastic bag for good measure) Place trousers on top of each other, alternating waistband to hem. Next, build a layer of soft items and roll tee shirts – add belts and underwear as fill-ins – finish with a layer of folded items and pieces you are likely to need first."
As an interesting and intelligent safety feature, he also recommends writing your contact details on a piece of paper and make sure it's the last thing you place in your case. This means that should your bag go missing, you can easily be contacted.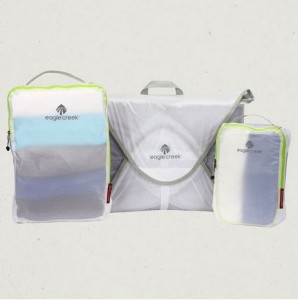 Wild Junket

Nellie Huang, a professional travel writer and founder of Wild Junket, recommends the use of organising cubes in the suitcase. The use of smaller fabric compartments allows you to store multiple items without the worry of them creasing. It also means that you can keep items separate from day to day, so you never have to worry about mixing dirty and clean clothes – or perhaps to keep your pre-existing medical condition travel insurance documents nice and safe:
"As for packing my backpack, I usually use organizing cubes. Eagle Creek does the best ones. They're basically lightweight bags made of good quality, waterproof material that allows me to organize my belongings better. I usually roll up my clothes in a neat and easy-to-access fashion and store the tops in one cube and bottoms in another. It's really changed the way I pack, making everything so much lighter and more organized. Oh believe me, I'm not the most organized person around but when you're constantly on the road and need to unpack/pack on a daily basis, these cubes really save the day."
All Cape Accommodation

Anne Sewell, of All Cape Accommodation, recommends the traditional packing list as the ultimate method of leaving no stone unturned. Also important to consider is the weather, making sure that the clothes you pack is reflective of the seasons:
"Basically, I make a list of everything I will need for the trip, i.e. the number of items of underwear, etc. required.  I then work out which items of clothing would be best, not only for the weather, but also to coordinate well with other items of clothing in the suitcase. This means more varied outfits, but less clothing to lug around with me. Wherever possible I choose clothing that doesn't crease and won't need ironing while away.  Naturally I always weigh the suitcase before leaving home, to try and avoid penalties for being overweight."
Wandering Educators
Finally we have Dr Jessie Voigts of Wandering Educators, who says that while many won't go without packing cubes, nothing beats the good-old rolling method:
"While many people swear by packing cubes in their suitcase, our family does the rolling method, day by day. Here's how – put all the clothes you will wear each day in separate piles. Now, to get rolling! Put the pants or skirt on the bottom, then the top, then the socks and underwear. Roll this up very tightly and stash in your suitcase. Now do the next day (or for the next person). It's so easy – you can just pull out the day's rolled up clothes and get going! This is especially useful for kids, so they can grab their roll, get dressed, and then go! As always, put belts and accessories in shoes, and put your earrings into old contact cases so they don't get lost or tangled."
Related News: Survey reveals many avoid unpacking suitcase
Image Credit: Boomerland Travel Tips, Wild Junket