Experts warn against new anti-mosquito apps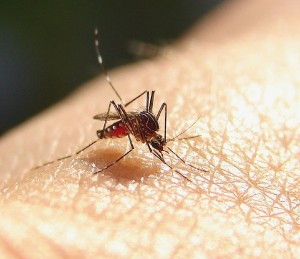 Health experts have asked travellers to stay extra vigilant when it comes to keeping mosquitos at bay, with many warning against the use of specially designed smartphone apps.
Mosquitos can be a huge problem for holidaymakers; their bites cause severe pain and itching and can spread potentially fatal tropical diseases, such as malaria. Fortunately for those who have organised their holiday essentials, any treatment needed for a mosquito bite abroad should be covered by your over 65s travel insurance policy.
In the battle against the bugs, specialist smartphone apps have been developed to ward them off. Called Electronic Mosquito Repellents, or EMRs, they are thought to work by mimicking sounds of natural predators of the mosquito, like the bat or dragonfly. Others recreate the noise made by the wings of the male mosquito, because the female actively avoids the males once she has mated.
The most popular of all the EMRs is the Anti Mosquito Sonic Repeller, which has been developed to emit a wide variety of frequencies to target different species depending on your location. The sounds the app emits are inaudible to humans because the pitch is so high.
Don't forget the repellent
While these innovative apps have proved popular with holidaymakers, experts have warned that they aren't 100 per cent effective and suggest that tourists should use conventional roll-on repellent to keep the bugs at bay.
Further to this, a recent survey by Liverpool School of Tropical Medicine found that EMRs actually have no impact against the landing rate of mosquitos. Neither is there any evidence that the apps can reduce the spread of diseases like malaria in humans.
The advice is clear; be sure to pack your insect repellent if you want to be sure of steering clear of mosquito bites. While any treatment needed will be covered through your travel insurance policies, reducing the risk in the first place is always recommended to help you make the most of your holiday.
Image Credit: aussiegall (Flickr.com)