Ask The Experts: How to Enjoy a Stress Free Holiday
It's time for the penultimate article in our Ask the Experts series. From choosing their dream holiday destination, to finding out the perfect method of packing the holiday suitcase, our travelling pros have already offered help on a host of holiday issues. However, the one thing that we haven't covered is perhaps the most important of all: how to enjoy a stress-free holiday? It means that as well as using us to book cheap medical travel insurance cover, we can also help ensure your getaway is completely problem-free.
Wandering Educators
Dr Jessie Voigts, of the educational travel blog Wandering Educators, says that the secret to a happy holiday is all about organisation and planning. She uses the example of Christmas in her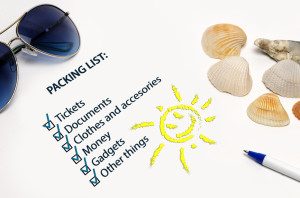 quote, suggesting that leaving things to the last minute resulting in rising stress.
"Wrap your presents and mail them – even if it to where you are going to spend the holidays, then it's one less thing to think about when you're getting ready to go somewhere with everything checked off the packing list."
All Cape Accommodation
Specialising in offering expert advice for travellers to South Africa, Anne Sewell of All Cape Accommodation knows exactly what's needed for a holiday free from problems. When we asked for her advice, she recommended to read up on your resort beforehand to make sure you're not disappointed:
"If you are booking a hotel or B&B that you have never visited before, thoroughly check through the various reviews on TripAdvisor to ensure there will be no disappointment.  So often photos can be 10 years old, and when you arrive, there is a different story altogether!  If they are not on TripAdvisor, check with friends on the social media to find out if anyone knows the property."
Boomerland Travel Tips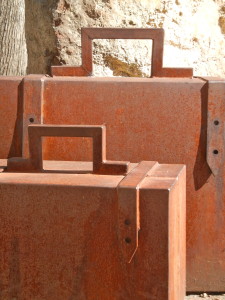 With more than 25 years' experience in travelling, Les and his wife Vee of Boomerland Travel Tips understand exactly what's needed for a holiday full of relaxation. As well as ensuring you're protected by comprehensive travel insurance packages for over 60s, here they've offered us their top five tips for staying calm on your getaway:
Make the most of your destination by planning what to see and do in advance
Benefit from local knowledge and mix with the locals
Don't cram too much in – leave time to soak up the atmosphere, relax and unwind
Keep your plan flexible – if things don't go to plan, change your plan
Never leave home without travel essentials – passport, credit card, insurance and, the number one must have… a smile!
Adventures of a Carry On
Penny Sadler, founder and editor of Adventures of a Carry On, never stops travelling. From Europe to the Americas, her website has lots of information for people to use. After we got in touch with her, the biggest tip she could offer is to be organised and stay on track:
"A little advance planning can make your holiday travel a lot less stressful. A few ideas to help lighten up and enjoy the process more are:
Whether you are traveling by air or taking a road trip try to leave early. By taking an early flight you'll miss some of the last minute chaos at the airport, plus those early morning flights are generally less expensive.
Carrying gifts? If you're flying do not wrap them. Airport Security will likely open them to inspect them. Another great idea is to ship them in advance.
Finally, don't place such high expectations on yourself or anyone else, a sure recipe for disappointment. Remember it's more important to arrive safely than on time."
Wild Junket
Finally we have Nellie Huang from the Wild Junket, a blog which is primarily focused on adventure travel and those that really want to get active during their getaways. When we got in touch with her, the best advice she could give was to head off on holiday:
"Tips for stress-free holidays? Hmm I think it's important to go unplugged once in a while i.e. totally disconnected from internet.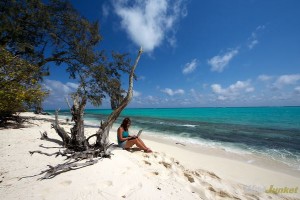 "I strongly believe in disconnecting to reconnect. Because of the nature of my work, I tend to be plugged to technology constantly whether I'm on the road or at home. When I went on an overland trip to southern Africa three years ago, I was plunged into the African wilderness for a whole month, with no access to the internet. I felt more present and I could relax and enjoy myself a lot more, and best of all, after the trip, I emerged refreshed and rejuvenated. Since then, I've decided to give myself a digital detox every year."
Image Credit: Alexey Rotanov, Kevin McKeever (Shutterstock.com), Boomerland Travel Tips, Wild Junket