Ask The Experts: How to deal with Airport Stress?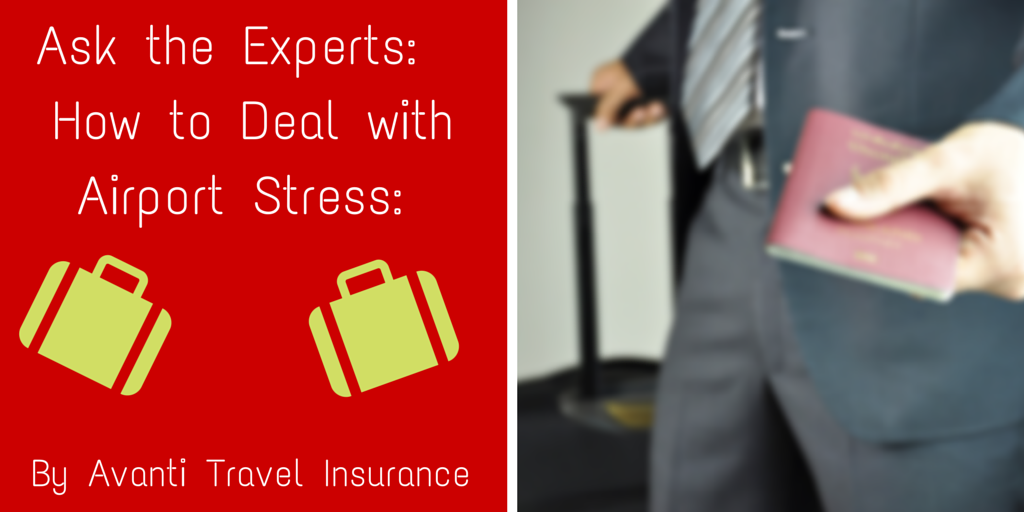 While all of us look forward to going on holiday, the one issue that many will have to overcome is the airport. With an incomprehensible number of people travelling through airports across the world each and every day, it's hardly surprising that they have become renowned as a stressful experience.
With this in mind, we called upon the expertise of some seasoned travel bloggers to find out how they cope with the waiting around before the departure gate. For starters you could read this article!
Anne Sewell – All Cape Accommodation
Anne Sewell from All Cape Accommodation recommends that organisation and preparation is the key to combatting stress. She also touches on luggage, making sure that it's within the weight limit with your cheap medical travel insurance documents and other necessaries all locked away inside:
"I would say the best way to cope is to always ensure you arrive well in time for your flight to ensure there are no last minute rushes or panics to catch the plane.  However, if there are delays, always have a really good book on hand, or find the nearest Internet portal to pass the time enjoyably.  If you can afford it at airport prices, eating and drinking while you wait can be good too.  
Also, buy one of those handy scales so that you can check your luggage is within the weight and size boundaries, so you don't have to pay extra."
Les & Vee – Boomerland Travel Tips
Having travelled the destinations far and wide, the airport is a place that Les and his wife Vee have become very familiar with since first setting off on their travels back in 2011 – with all their journeys recorded through Boomerland Travel Tips. Here are some of the best tips they had to offer: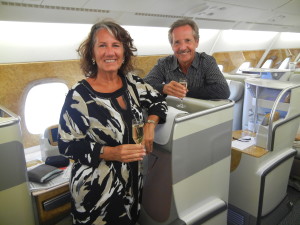 Unless you've signed up for a priority services package – offering endless privileges and perks, depending on the airline – coping with stress at the airport is all about timing.
Making a plan and sticking to it might be dull, but when you whizz through the airport without stressing – It starts to look like a smart idea.
Our best advice is don't leave things to the last minute.
Set off early – allowing time for an unexpected traffic jam, accident or flat tyre.
Check in as soon as you can to avoid shuffling in a long line, then head for the security gate – there's often some kind of delay here – and there's no point stressing at the back of a long queue.
Visit duty free then hang out close to your gate, or at least on the right side of the departure area – some gates are a long walk from the terminal – next, busy yourself on your iPad, pick up a good book, or head for a comfortable corner in a coffee shop.
Stress is infectious – being surrounded by people running late for their gate, fathoming out where they put their flight tickets or struggling with too much hand luggage is not conducive to a relaxing atmosphere – so find your own way to tune it all out.
Without doubt the best way to stress less is to travel business or first class. Benefits range from chauffeur-driven pick up and being escorted through the airport to priority check-in, screening and boarding, before relaxing various levels of club lounges.
If you don't have lounge access, and you've got a long wait at the airport, perhaps signing up for one of the many 'day lounges' where the atmosphere is much calmer – should be part of your stress-free travel plan.
The Wandering Educators
Dr Jessie Voigts of Wandering Educators says that distraction is her favourite method:
"You have to approach airports with a different mindset than you might expect. Think of it as a game! You're trying to level up (by getting to your destination), power up (eating well, resting when you can), go sure and steady, and be in it for the long haul despite diversions.
Once you reframe, it's much easier to cope with stressful situations (and people). When things are the worst, I imagine my calmness nabbing those airport pacman ghosts of stress."
Global Grasshopper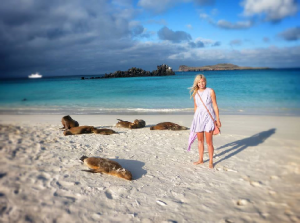 Serving as a resource for independently minded global travellers, Global Grasshopper is a fountain of knowledge for all things holiday related. For our question, they agreed on the importance of being prepared, adding that this will also help speed up the usual security processes:
"The key to cutting down on airport stress is being prepared. For starters you should pack sensibly before you go and make sure you keep within the airport security rules. Know the restrictions on baggage weight and size and place all the liquids in your hand luggage in a clear plastic bag beforehand.
Also check in online before you arrive and then make sure you get to the airport early – nothing will induce more stress than thinking you're going to miss your flight and having to run to the gate.
If you're going to be travelling for a long period of time, locate the airport Wi-Fi spots and points where you can charge up laptops/iPads/phones so you can keep yourself entertained or check last minute emails before your flight."
Lisa Niver
Having travelled to more than 100 countries, Lisa Niver of We Said Go Travel is another expert when it comes to the airport. Her top tip is to arrive with plenty of time to spare, allowing you to relax and tuck into a good book while you wait:
"My best tip for coping with airports is to arrive early and have great new books on my Kindle. I feel stressed in airports if I am worried about missing my flight so I plan extra time into my day. I also look at the flight connections and if it is too short, I might pick a different routing. I love to read when I travel so I charge up my Kindle and often get great books from the digital public library."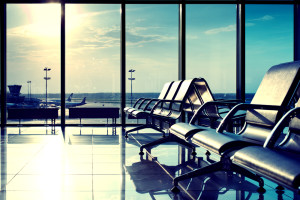 The Long Trip Home
Caroline Leon of The Long Trip Home is certainly in the minority when it comes to airports, saying that she doesn't find the experience stressful, as long time is on her side:
"I don't find airports too stressful but I do always make sure I get there with plenty of time to check in, get through security and have a bite to eat. I like to connect to free wifi if I can and catch up on work and emails so I'd rather be at the airport three hours early and have time to spare than rush through it feeling stressed and hurried."
Christa Thompson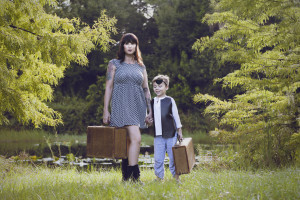 Christa Thompson, founder / senior editor of The Fairytale Traveler, is another who bucks the trend when it comes to the usual feelings towards the airport, with her response saying that it's actually a place she enjoys visiting:
"I don't find a lot of stress in airports really – In fact I often visit my home airport Tampa International when I am home just to work and drink coffee. I've always loved airports, the idea of people on the go, doing things from business to trips of a lifetime always fascinated me. I would say for a person that finds the airport hustle stressful, maybe try planning ahead, allowing plenty of time to take your time, be prepared with all your travel documents and be mindful of the security policies. Also, do as much as you can online the day before you travel."
Adventures of a Carry On
Finally we have Penny Sadler, a globe-trotting travel writer who documents her journeys through Adventures of a Carry-On. She agrees with the majority that time and preparation are key to a calm airport experience.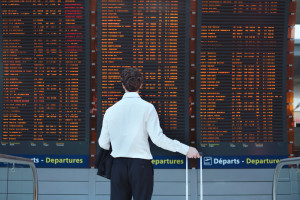 "My best tip for coping with the stress of airports and travel in general is to arrive early. This way you avoid any potential problems like: long security lines, construction at the airport, you get lost or if there's a terminal or gate change. Then you can sit down, relax, have a coffee, answer your email, and calmly walk to your gate. Even on domestic flights I like to arrive about 1 1/2 hours early."
Wherever you're jetting off to once you get through the airport, be sure to contact us for over 60s travel insurance packages at an unbeatable price.
Image Credit: Boomerland Travel Tips, Global Grasshopper, IM_photo, Fairytale Traveler,  Ditty_about_summer, Kritchanut (Shutterstock.com)