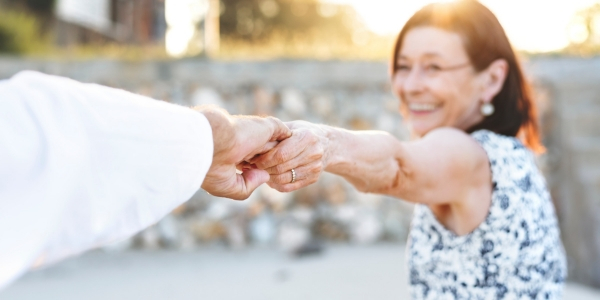 Amazing Experiences to Celebrate a Special Occasion
Do you have an extra-special occasion coming up? Whether it's a honeymoon, a big birthday, or an anniversary, one of the most memorable ways to celebrate a special occasion is to book a trip. Below are our top 7 places to visit to make your celebration unforgettable.
Looking for Somewhere Close to Home? Enjoy a Rooftop Spa in Bath
If you're looking for one of the most romantic cities in England, Bath should be a top contender.
The city was founded by the Romans around one of the UK's only natural hot springs. Which means that from its earliest days Bath was a town of relaxation and luxury.
Today, the UNESCO-listed Georgian city centre, built almost entirely from the same honey-coloured Bath stone, creates a beautiful setting to explore and unwind. The best way to enjoy this attractive skyline is from the rooftop pool at Thermae Bath Spa – which is the only spa in town to use the natural hot spring water as its source.
Looking for a Cruise? Take on the Baltics
A cruise is the ultimate way to celebrate any special occasion. Whether you're looking for a romantic, intimate setting, or a space for a huge family gathering, there is sure to be a cruise ship tailored to your needs.
There are plenty of fabulous cruise itineraries to choose from. But if you want a trip of a lifetime, I recommend a Baltic cruise.
Fairy-tale city centres like Tallinn, and breathtaking landscapes like the fjords of Norway, form the perfect backdrop for any special occasion. Throw in bucket-list experiences like watching the ballet in Russia, or the Northern Lights and you have the blow-out holiday of a lifetime!
Looking for Sunshine? Unwind in the Caribbean
Whether you want to relax in the sun or party the night away – the Caribbean is a real dream holiday destination. Romantic islands like St Lucia and Nevis are perfect settings for honeymoons and anniversaries, with their white sandy beaches and idyllic coves. For celebrating with the family, consider Jamaica, Barbados or The Bahamas.
From unwinding in one of the glorious all-inclusive resorts, to exploring the food and culture with the locals, there's plenty to enjoy on a Caribbean holiday!
Looking for adventure? Take a Helicopter Flight Over the Rockies
With epic landscapes, amazing campsites and some of the best road trip routes in the world, Canada is a brilliant choice for celebrating a special occasion. Although the whole country is stunning, the provinces of British Columbia and Alberta are perfect for those in search of adventure.
Head there in winter to enjoy some of the top-class ski resorts, or in summer time to enjoy hiking, canoeing, and camping. If you want to splurge on an extra-special adventurous activity, a helicopter flight over the Rockies may be one of the most memorable things you ever do.
Looking for Culture? Take a Train Ride through India
There's no experience quite like a luxury train ride through India.
A tour on board the incredible Maharajas' Express is perhaps the best way to explore this beautiful country. Dripping with old-school luxury, the train journey will take all the difficulty out of travel in India. And with stops at some of the country's most beautiful cities, this truly is the holiday of a lifetime.
Looking for a Safari? Enjoy a Private Game Reserve in South Africa
One travel experience that seems to be on everybody's bucket list is a safari. Luxurious lodges, thrilling bush rides, and up-close sightings of wild animals… an African safari is the perfect way to celebrate a special occasion.
While the big national parks take in the lion's share of the tourists (pardon the pun!), a private game reserve is perfect for an extra-special holiday. For one thing, you'll only be sharing the reserve with the other guests at the lodge – which means a more private, intimate experience. Plus, the guides get to know their land really well, and stay on track of animal movements, so your chances of sightings are really high.
Looking for the Ultimate Beach Getaway? Book an Overwater Villa in the Maldives
Nothing says 'luxury' like the Maldives. With clear, turquoise waters and white sandy beaches, this is the ultimate dream holiday destination for many.
If you want to go all-out, book an overwater villa at one of the many incredible resorts in the Maldives. Imagine relaxing in your own private pool, watching the fish swim past in the water beneath you. Many villas come with special unique touches, like glass floors above the ocean, in-bedroom jacuzzis, or even your very own water slide into the sea!
Emily Luxton is an award-winning full time travel writer and blogger from the South West of England. She's been travel blogging full time for several years and has travelled to over 50 countries so far. Whether it's eating her way around a new culture, or throwing herself into a new challenge (and out of her comfort zone), Emily is all about really getting to know the world - and having fun doing it!