The evolution of ski style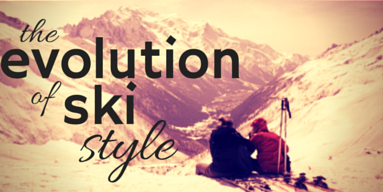 Ski and après skiwear has long been a prominent element of the fashion world. Combining functionality, as the gear must face up to the most extreme elements, with an air of the height of cool, it really is one of the most interesting areas of fashion.
Next to single trip ski travel insurance and your ski pass, you are unlikely to be without the latest skiwear, but where has it taken its inspiration from? Skiwear has developed and evolved immensely over the years and, as this guide looks to illustrate, each decade brings with it its own unique take on past styles and forms. Here we ask the most desirable brands in the ski world to shine a little light on the subject as they explain how this season's collections give a nod to vintage ski style.
40s
The 1940s was all about the silhouette, and the billowing trousers common of this era on the slopes of France are now iconic. Since this time we have seen many different forms of this kind of skiwear from the tight-to-the-thigh leggings of the late 60s to, of course, the unforgettable cargo trousers of the noughties.
Women's surf, snow, street and style magazine Cooler has been following the fashions of skiwear since its launch. With articles addressing a wide range of areas of skiwear and style including 'How to buy eco-friendly (but stylish) winter gear' and 'Pick of the threads: Snow coats', the magazine is a go to for many style-conscious powder hunters. Here they explain ski style today and how baggy trousers fit into the mix.
"Cooler is an online magazine for adventurous women. Our aim is to inspire women of all ages to get outside and embrace the outdoors.
Regarding evolution of ski style, I think it's cool to see both the expressive side of female skiers' personal style come out in what they choose to wear on the slopes. Whether it's tight jackets or supper baggy ski trousers, it's great to see that variety."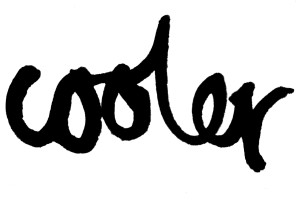 50s
The 50s was the time when skiwear really started to take form and develop a style unique to its own. The bold block colours of the 50s are probably among the most iconic styles of the time along with the introduction of beanie hats and other bright white hues.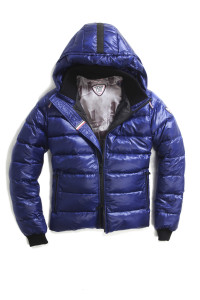 French skiwear brand Rossignol appears to take heed from this time, particularly with this
season's Heritage collection. While the puffer jackets give a nod to the noughties, the block colours are certainly the thing that makes them seen. We just love the César and Cristy quilted jackets.
'For its new Heritage collection, Rossignol has leveraged its mountain expertise to produce a
contemporary and urban look. Bomber and biker jackets, and short coats are made from top-end fabrics, while goose down is sourced exclusively from Europe.'
60s
The 60s was a time when function started to play a role in the development of skiwear. While fashion icons started to make an appearance on the slopes to give it clearer fashion focus the increased functionality of ski style shown by Brigitte Bardot is certainly noteworthy.
"Also technically it's great to see skiwear develop for colder, harsher conditions, keeping women warm on the slopes and out skiing for longer."
–  Cooler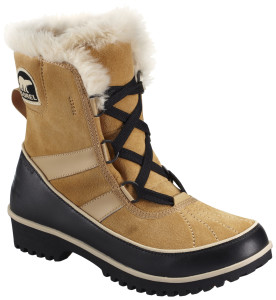 Winter boots maker SOREL is a trusted brand both on the slopes and off. Their combination of function and style makes the transition between slopes and après ski effortless and they pride themselves on being able to effectively combine heritage and function to the world of fashion.
Speaking of their new Tivoli II Collection:
'This collection speaks to SOREL's heritage and is a tribute to the early years of our design history. We tapped into SOREL's rich boot DNA and dialled it up with a modern aesthetic that speaks to today's fashionista looking for the ultimate combination of comfort, protection and style.'
70s
Then along came the 70s where it was all about geometric patterns and skiing bombshells.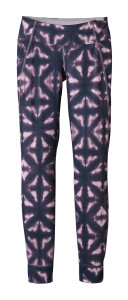 Patagonia is the reputable outdoor and gear designer that is trusted by the best in the sport. Their striking Women's Capilene Silkweight Bottoms, pictured here, show a great example of how 70s geometric styling has been incorporated in contemporary functionality. Made out of stretchy Capilene baselayer fabric, they can be worn under clothing to keep you at the perfect temperature.
Mountain and sea expert Helly Hansen has the period covered with their new range, to be released later this year. The AW15 collection appears to channel this era to perfection, particularly with the Diana Jacket that just oozes luxury and glamour.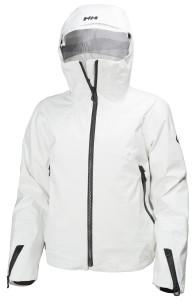 'For high-end resort skiers, Helly Hansen unveils EQ Red, a luxury collection with style-leading silhouettes inspired by mid-century icons and confident heroes. The moto-inspired Pete Jacket pays homage to the 24-Hours-of-Le Mans, and the women's Diana Jacket channels 1970s bombshells with a fashion-forward cut and an infusion of Swarovski elements.'
80s
The bright patterns of the 70s soon gave way for the statement that was the 80s with their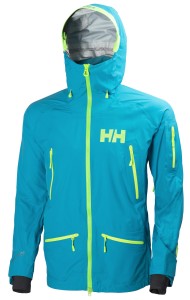 iconic brights.
Helly Hansen again rules supreme here. Their new ULLR freeride series, set to be released in
line with their autumn/winter ranges, is not only bright and fresh but it also gives a nod to the contemporary functionality that is necessary for today's market, having been tested and refined by professional freeskiers. The Ridge Shell Jacket, pictured here, is designed to deliver the best weather protection, comfort and style for big mountain skiers and is sure to be rushed off the shelves.
90s/00s
From brights to pastels. While it is more common to flit between the two regularly in the fashion world, there is certainly a decade divide when it comes to skiwear. The 90s and noughties saw the introduction of cargo trousers, pastels and puff, which in turn harks back to the billowing silhouettes of early ski style, opposed to the more slender shapes of the 60s.
Now
Today skiwear is more of an 'anything goes' era. Skiers have a wider choice in styles and functionality than they have ever had before and thankfully don't have to sacrifice fashion for either.
What these brands all show is that while ski style is constantly evolving, it still certainly takes nods from past styles and is always inspired by what has gone before it. From silhouettes to patterns and hues, vintage ski style plays a huge part in the creative process for today's designers.
Have these brands and styles got you in the mood to hit the slopes? Don't forget your winter travel insurance before the off, because even if an emergency helicopter ride off of the Alps does channel retro glamour, your wallet certainly won't be feeling so glamorous without an insurance policy.
Image Credit: Jrm Llvr (flickr.com) Cooler, Rossignol, SOREL – www.sorelfootwear.co.uk, Patagonia, Helly Hansen – www.hellyhansen.com