Best European Water Sports Resorts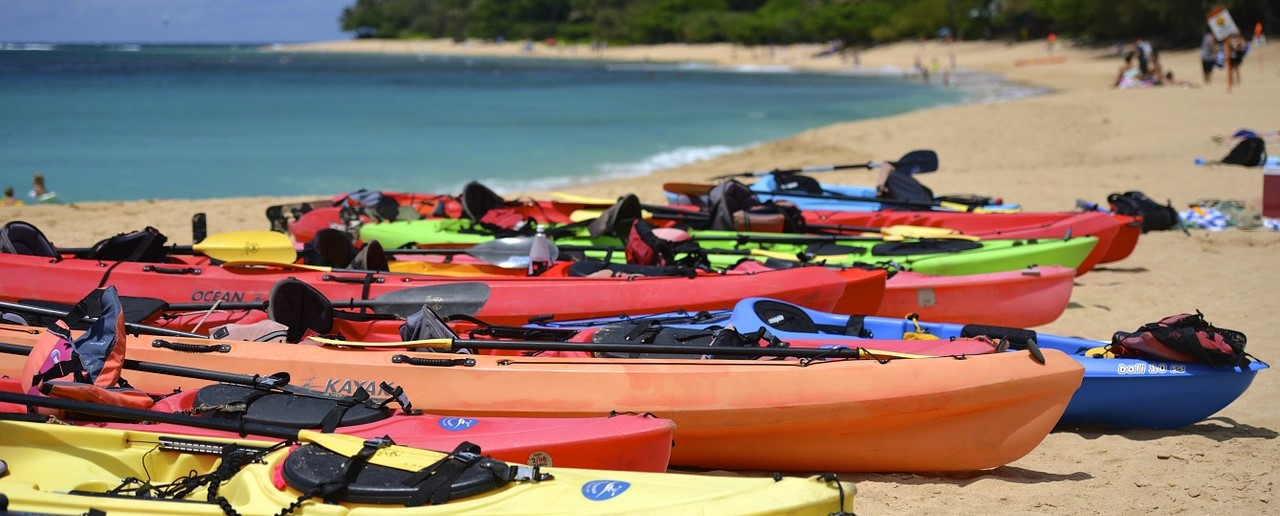 First Class Water Sports In Europe
Ride the waves or head under the sea with this selection of water sports destinations in Europe, which will you choose for your next adventure?
Exhilaration, action and adventure may be three words some people don't want to hear on holiday, but not us. Europe offers such a variety of locations and water sports it's hard to decide where to go and what to do. One thing all these locations have in common is location – thanks to a busy network of airports and airlines, it's easier than ever to reach the sun, sea, sand and plenty of water based entertainment. Here's our picks of the best European resorts for water sports.
Discover The Club Med Difference
You've planned flights and adventure travel insurance, checked your passport is up to date, what's next? How about discovering the Club Med difference on an all-inclusive European break? They are on our hit list because their breaks offer a touch of luxury, along with all the usual benefits of an all-inclusive holiday, they have a selection of resorts ideal for water sports fans.
For sailing, head to the bungalows based on Oyster Farmers houses in a well-preserved and beautiful setting at the La Palmyre Atlantique in France. Make full use of their large sports school which caters for all abilities.
For scuba diving, head to Gregolimano in Greece for its bungalow accommodation which has a more modern style, and direct access to a white sandy beach. This resort comes recommended for its water skiing and wakeboarding School, and they also offer scuba diving on demand.
For water skiing, Palmiye in Turkey is a great family friendly resort, with activities and amenities for all ages. You could enjoy the view of the Med from your accommodation, or jump right into sailing, snorkelling kayak and more. Learn something new on the water or improve your skills.
Set Sail In Portugal
Does your European Travel Insurance cover you for new adventures? If your policy still has time left, or if you're re-booking for future breaks, is Portugal on your list? A destination that's easy to reach from the UK and has a lot to offer the water sports fan. The Martinhal Sagres Beach Resort offers hotel accommodation and villas in a national park. They are big on sports and fitness offering everything from five swimming pools, a gym, walking tours, to a water sports roster that features windsurfing, diving, and body-boarding. There's also the opportunity to book a package deal, including a choice of activities.
Fun and fitness also go hand in hand with the Epic Sana SUP Fitness experience, where you can take to the ocean and learn the sport of stand-up paddle boarding (SUP). All ability levels are welcome on this five day programme which includes fitness evaluation, several massages, and SUP training. You'll also get free access to group activities including cycling and circuit training – one way to get a workout in a stunning location! Full board, flights and transfers included.
All Sorts On Offer With Activitybreaks.com
This site caught our attention thanks to the variety of locations and activities on offer, which are packaged up in holiday deals to suit all tastes. This virtual hub brings together holidays where you can learn a new water sport, along with breaks that are more about the experience. A few ideas include:
Pedal kayak adventure plus afternoon tea when you dock at a secluded island.
Stay close to home and explore Ireland's waterways with a short fishing/cruising break to Shannon.
Try out the beautiful lagoons in Fuerteventura, a windsurfing hotspot, available for 7 night packages.
Europe opens up it's oceans to all ages and abilities of water sports fan, and as you can see there are plenty of sports and resorts to choose from. What links them is their mix of amenities, sun and sand, relaxation, and as much or as little adventure on the water as you can take. If you can't sit still on a summer holiday, then this could be the option for you. Before you take out insurance make sure all your sports and activities are covered on your policy.