Which European Cities Throw The Best New Year Party?
See The New Year In By Visiting One Of These Top European Cities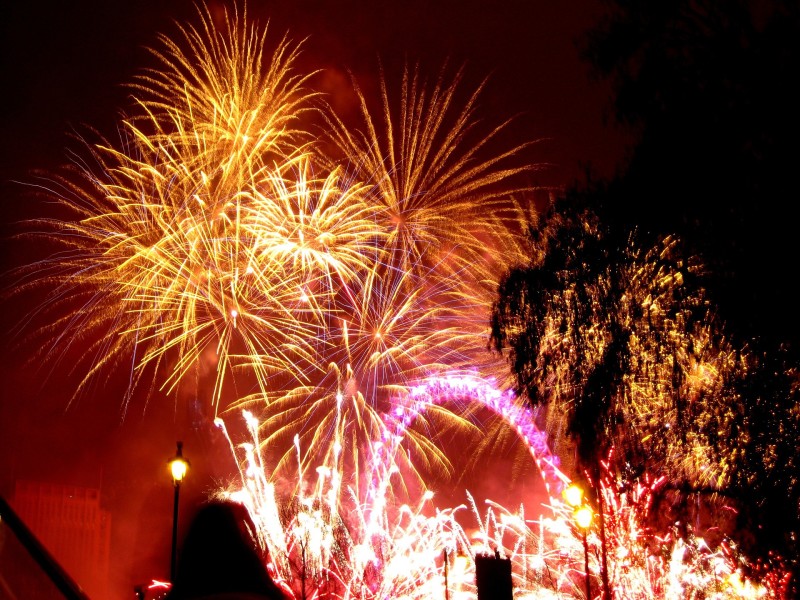 New Year's Eve is a time of celebration for everyone with a calendar, but things can become a little samey when you repeat the same rituals year in, year out. So, why not mix things up a little this year and spend New Year's Eve somewhere different, somewhere exciting.
As NYE is celebrated pretty much universally the choices you have are wide and varied. So, in order to narrow things down a little, we have decided to create a list of the top European Cities to celebrate in on December 31st.
Berlin, Germany
Silvester (New Year's Eve to you and me) is a raucous affair in Berlin. Fireworks are everywhere on December 31st and many locals head for the high grounds to ensure that they have the perfect vantage point for the evenings proceedings. Places such as the Viktoriapark in Kreuzberg and the Teufelsberg on the Northern point of Grunewald are popular as they offer up amazing views across the entire city.
If you fancy something a little more energetic, then the Berliner Silvesterlauf may be more your bag. This traditional 'pancake run' has been part of the celebration here for decades and it's well worth heading down to, even if you are not taking part.
Madrid, Spain
The Spanish know how to party and New Year's Eve, or Noche Vieja as it is known here, really affords them the opportunity to let their hair down. However, it is usually after the clock chimes midnight that celebrations take to the streets, as the build up to 12 o'clock is very much a family affair.
Thousands gather in locations such as the Puerta del Sol and things can get a little lively to say the least. The majority of clubs and bars will have organised parties, so be sure to secure your ticket prior to the evening's festivities. Be warned, though. These tickets do not come cheap.
Amsterdam, The Netherlands
The countdown to the New Year on the streets of Amsterdam is joyous and loud. Oudejaarsavond is celebrated with gusto here, and it's not for the fainthearted or anyone with a firework phobia, that's for sure. Dam Square is a favourite haunt for revelry, with DJs and live acts performing into the night.
The Dutch keep their energy levels up by feasting on sweet treats such as appelflappen (apple fritters) and oliebollen (round doughnuts covered in icing sugar). Vendors across the city sell these traditional treats, so you too can keep up with the locals.
Paris, France
As one would imagine, the Champs-Elysées is the focal point for celebrations in Paris. Thousands of locals and tourists alike join together to bring in the New Year and the party can go on deep into the early hours of New Year's Day. If you manage to survive the party and feel like catching more festive fun on the 1st, then the Grande Parade de Paris is sure to delight and entertain you with its many floats and flourishes.
Don't forget to purchase your European travel insurance before you travel – you are just as likely to experience a cancellation or ill-health during a short break as you are on a longer holiday, so never travel overseas without insurance.
London, England
Just in case you are reading this and you are not from the capital, it would be remiss of us not to mention London. Long gone are the days where Trafalgar Square was the only spot to gather here as events now stretch across this whole city.
Take in the fireworks along the Thames, book a table at one of the capitals fabulous restaurants, or simply party like there's no tomorrow at one of the many club nights on offer.